Yaoi: The Art of Japanese Gay Comics

Yaoi (pronounced "yah-oh-ee") is a term typically thrown around the fringes of the geek community, but what is this gay Japanese phenomna? It's a form of manga, or Japanese comics/graphic novels, with homoerotic and homoromantic themes. If you think the concept sounds interesting, you're not alone. Millions faithfully read Yaoi not only in Japan, but around the world, as it is routinely translated into dozens of languages.
Whether you've wanted to know more about this queer Japanese art form or your curiosity is being piqued for the first time, the following brief guide will help familiarize you with one of the most read gay comic book genres in the world.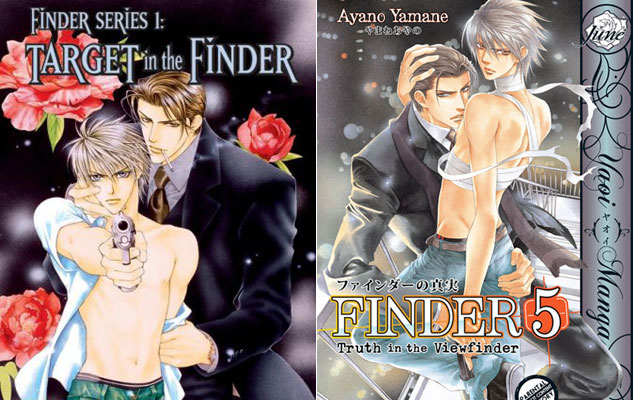 Yaoi
Yaoi translates to no climax (as in the climax of a story), no plot, no meaning. This referred to the lack of story in the comics and the focus on sex or violence. Now Yaoi has become a more encompassing term of any fictional media that focuses on homoerotic male relationships. The lead characters in yaoi novels are often bishounen or beautiful pretty boy types of men with very feminine features. The majority of these comics are written for women by women, and some Yaoi authors are lesbians.

Suggested Reading:
Finder Vol. 1: Target in the Viewfinder follows a photographer on assignment to document Japanese underworld, but he gets caught up in the mafia when a dark and mysterious man kidnaps him.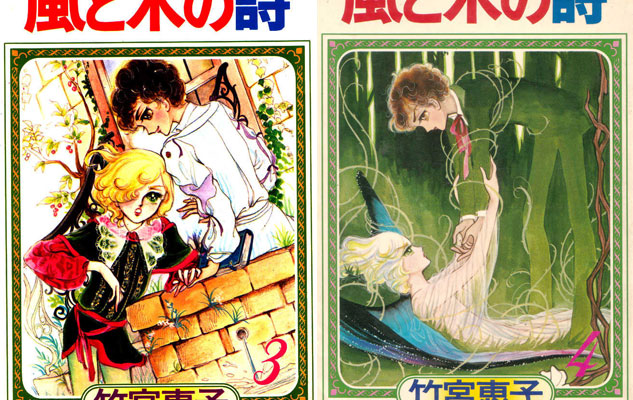 Shounen-Ai
Japanese gay comics have a large female audience, in part because the genre tends to be featured as subplots in girls' comic books. Shoujo mangas are romantic comedy-style comics aimed at girls between the ages of six and 16. But in some of these early comics instead of the lead male characters falling for the girl, he became gay. Eventually this turned into it's own genre called shounen-ai. Shounen-ai literally translates into boy love. These comics started with extremely close, platonic relationships between the boys that eventually turned into romantic ones. The comics are rarely graphic and focus more on the love story and relationship of the characters.

Suggested Reading
Kaze to ki no Uta (The Poem of the Wind and the Trees) is an award-winning, classic manga series published in the late seventies and early eighties. Often regarded as the first manga to feature gay romantic and sexual relationships, it is a dark, coming of age tale, dealing with rape, racism, drug abuse and homophobia. It recounts the details of a relationship between two students at a boarding school in the late 19th century in France.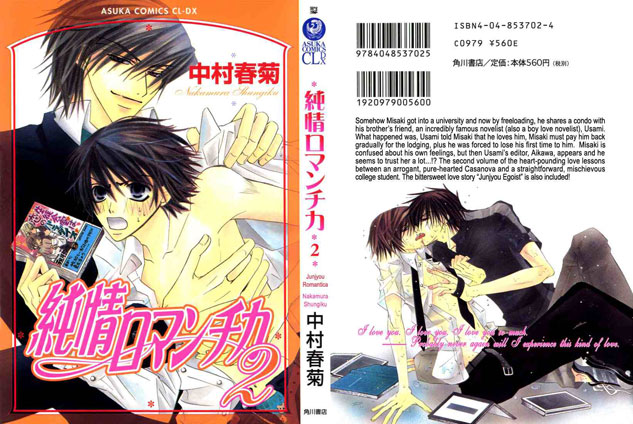 Seme/ Uke
"Seme" and "uke" are the terms used to describe the characters in yaoi. The terminology comes from the martial arts. "Seme" means "to attack" and "uke" means "to receive." The seme is depicted as the stereotypical Japanese male physically powerful, protective, taller and typically more macho. The "uke" tends to be more docile and feminine and graceful. These portrayals of gay mean are criticized in Japan because they do not ever address that the character are gay, rather just simply in love with each other. This has allowed for yaoi novels to sidestep Japanese gay rights issues by focusing on the theme of love conquering all.

Suggested Reading
JunJou Romantica follows the story lines of three different couples. The main story is about a high school student's forbidden romance with his older tutor.

Bara
Bara manga or wasei-eigo meaning "Men's love." These are gay comics written for the gay audience unlike yaoi which is written for women. The genre started in the 1960s with fetish magazines in Japan featuring gay art. Unlike Yaoi, which features pretty boys, bara features very masculine men with hair and muscles. Bara deals with autobiographical themes that are more realistic to being gay in contemporary Japan.

Suggested Reading
Unfortunately very few bara mangas are translated into English. But, bara author Gengoroh Tagame, one of the most influential creators of manga in any genre, defined 90's fashion in Japan. In 1995 when his manga G-Men released men's style changed away from the slender pretty boys to the more realistic masculine and chubby man.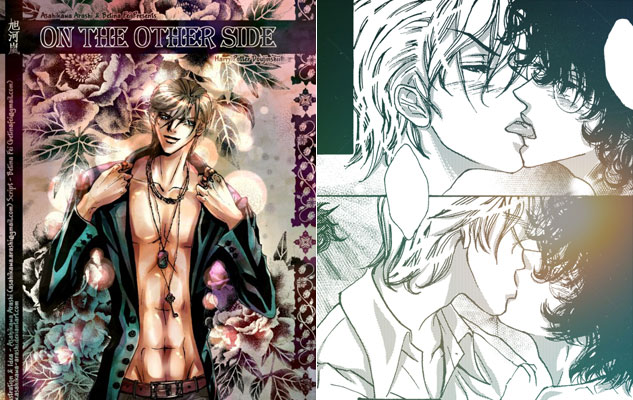 Slash-Fiction
Slash is a genre within fan-fiction (fan written stories based on original works such as movies, comics or television shows) between characters of the same sex. This originally started in the late 1970s when a female fan of Star Trek: The Original Series wrote about a romance between Kirk and Spock. Since then the genre has grown to the point that fans even draw their own manga-style comics.

Suggested Reading
Deviant artist Asahikawa-Arashi wrote a slash manga on Drarry or a romance between Harry Potter and Draco Malfoy. You can purchase a copy here.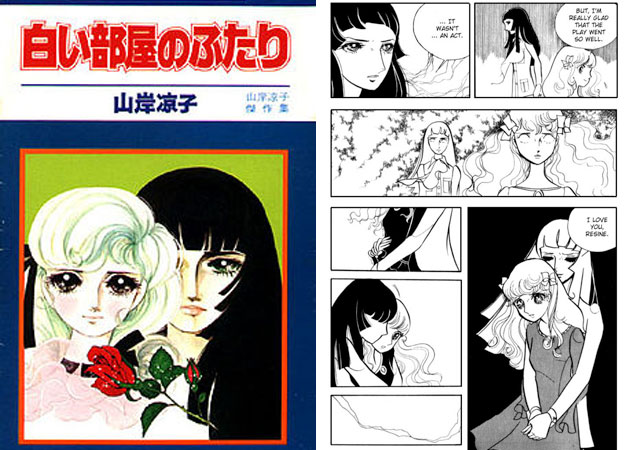 Yuri
Yuri is the term for lesbian mangas and animes. Yuri literally means lily and in Japan the term is synonymous with a long history in lesbian literature. Many Yuri comic books deal with politics, romance and occasionally sex. However in the United States yuri has a more explicit meaning and is associated with hentai, Japanese cartoon porn.

Suggested Reading
Shiroi Heya no Futari (Our White Room) tells the story of two boarding school roommates who play Romeo & Juliet. When their stage kiss is perceived as passionate and real by their classmates vicious rumors spread.