'Catching Fire' Hunk Talks About His Underwear Modeling Past
Ahead of The Hunger Games: Catching Fire premiere, Alan Ritchson (Blue Mountain State, Smallville) opened up about his modeling past, which included stripping down for brands such as N2N. Ritchson, who plays Gloss, a tribute from District 1, is clearly trying to move on from his underwear days, but we couldn't help but take a look back at his sexy previous job.
In an interview with The Backlot, Ritchson discussed the challenges of changing people's perceptions on who he is as an actor in the industry: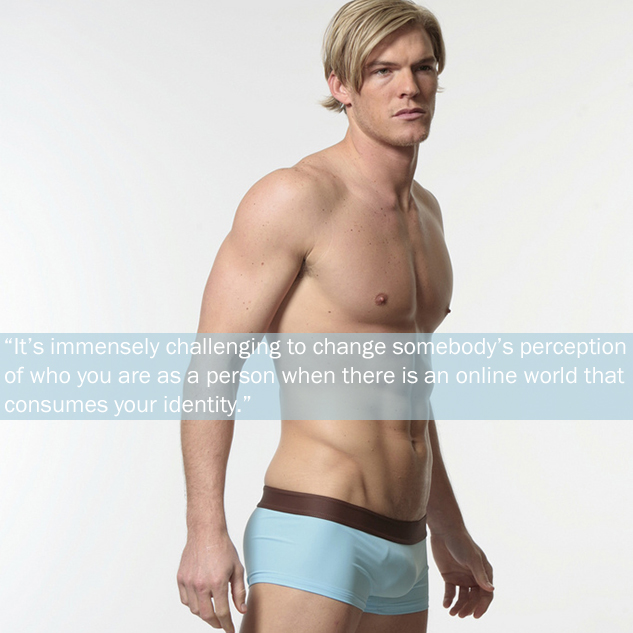 For Ritchson, changes perceptions ultimately comes down to what people consume on the Internet. If they see him modeling underwear, then they'll likely hold onto that image he explained to the site: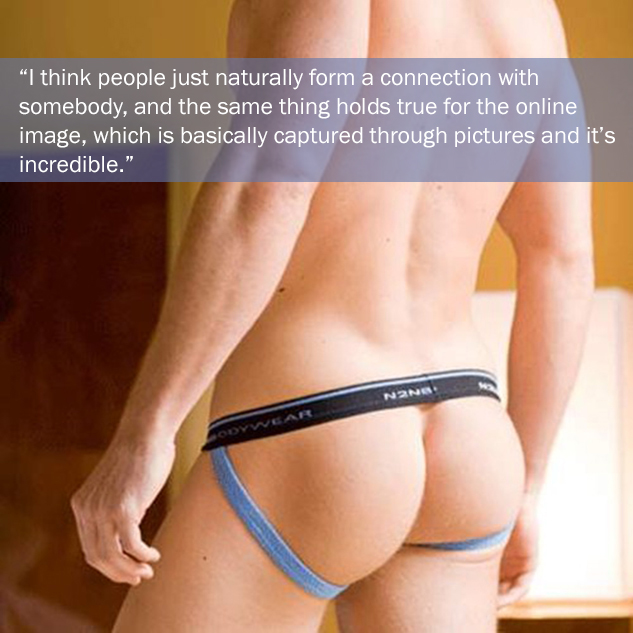 But it's not to say he's ashamed of his past life: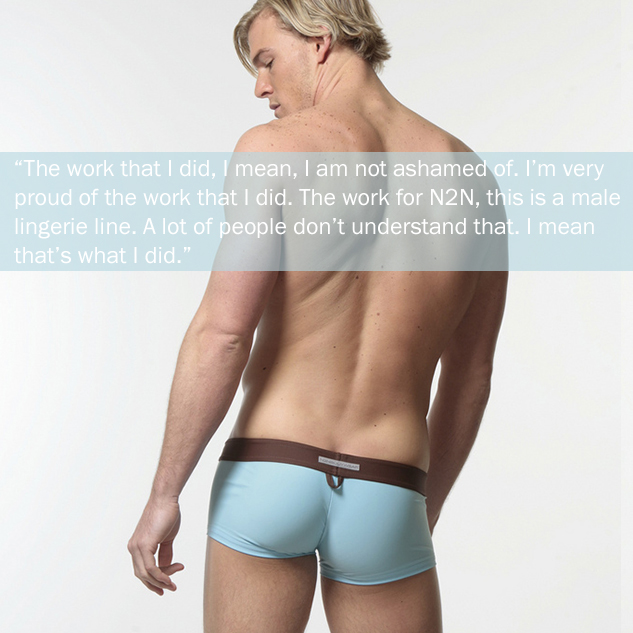 And if Ritchson was still a model, we'd probably get more pictures like this: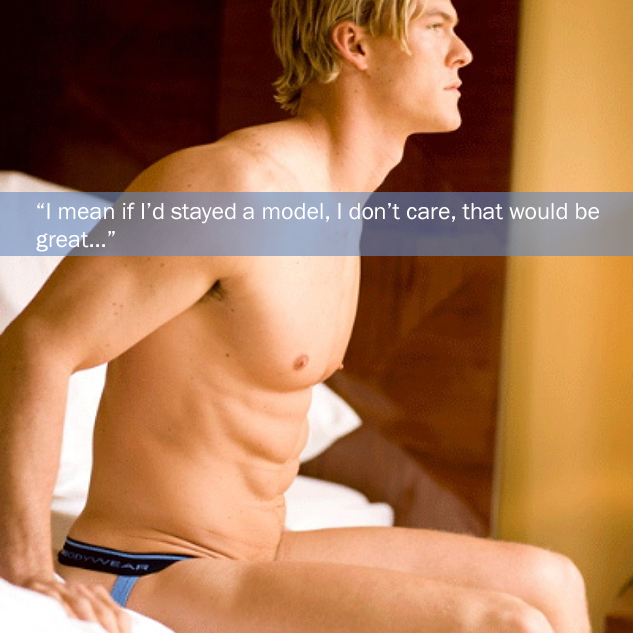 Even though he's trying to move on from his modeling days, he still knows how to poke fun at himself. Ritchson revealed to E! how he'd be okay with a thong costume, if Catching Fire director Francis Lawrence demanded he wear one: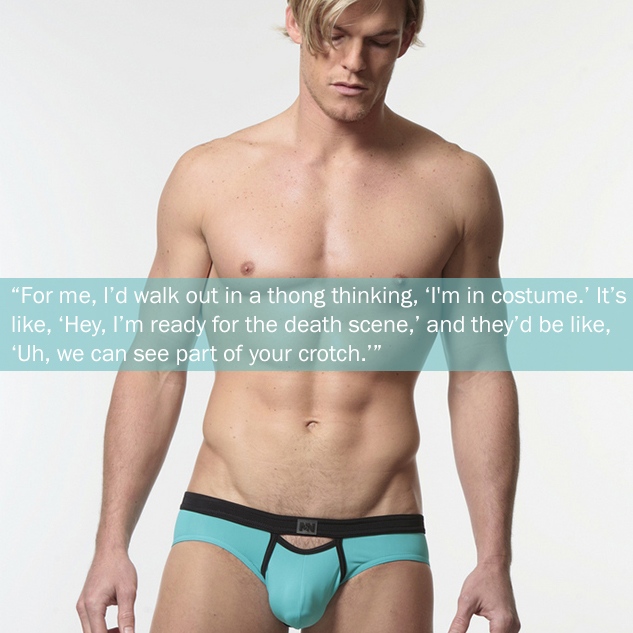 The Hunger Games: Catching Fire is in theaters now. Go see it!