World AIDS Day in Pictures
Members of the Berlin gay community hold candles after a march to mark World AIDS Day in Germany.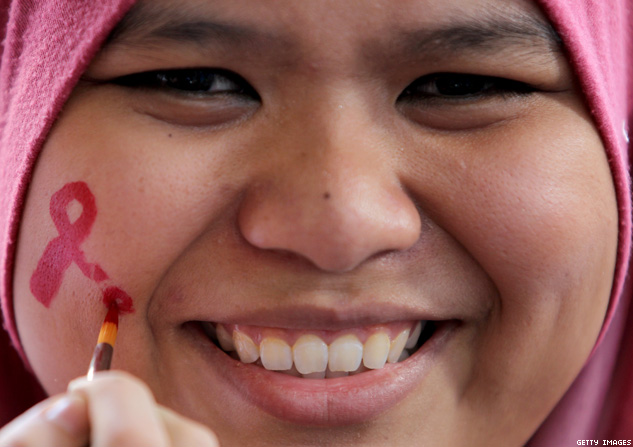 A Malaysian Muslim woman has her face painted during a World Aids Day campaign in Kuala Lumpur.
Global president of MAC Karen Buglisi, MAC Viva Glam spokesperson Ricky Martin, and Chairman of MAC AIDS Fund John Demsey kick off World AIDS Day with an event in New York City.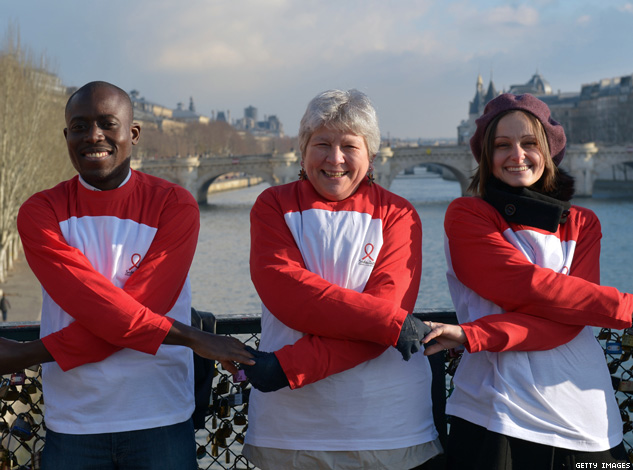 Volunteers hold hands on the Pont des Arts pedestrian bridge in central Paris to create a human chain as part of World AIDS Day.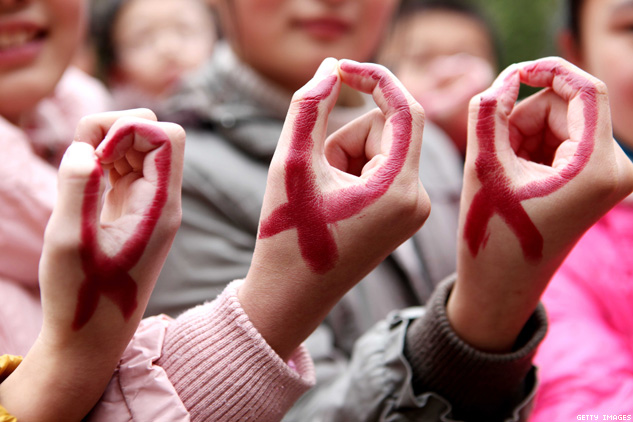 Students show their hands painted to look like red ribbons during a World AIDS Day event at their school in Hanshan, central China's Anhui province. Chinese AIDS activists accused the Communist Party's new number two, Li Keqiang, of hypocrisy after he called for more non-government efforts to fight the disease.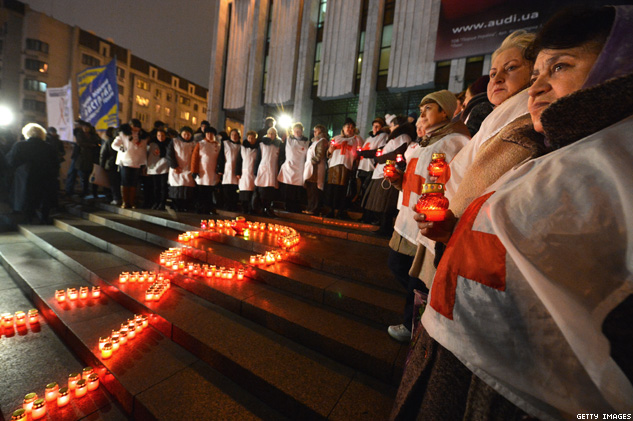 A red ribbon set with candles was the gathering point in the center of the Ukrainian capital of Kiev during a rally to mark World AIDS Day. Ukraine has one of the fastest growing rates of HIV and AIDS infections in the world.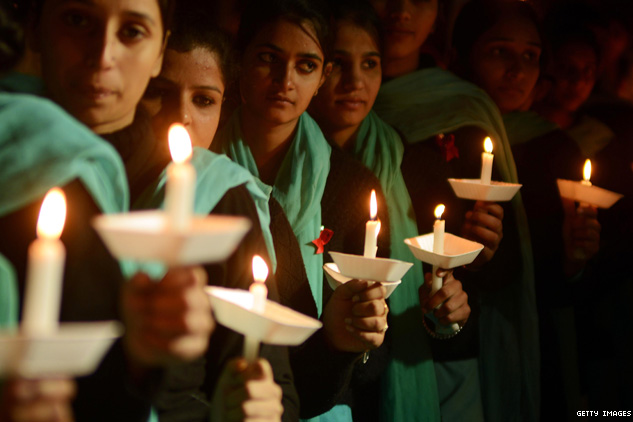 Indian nursing students hold a candlelight vigil on the occasion of World AIDS Day in Amritsar. The UNAIDS agency says some 2.5 million Indians are living with HIV, many of them ostracized by their communities.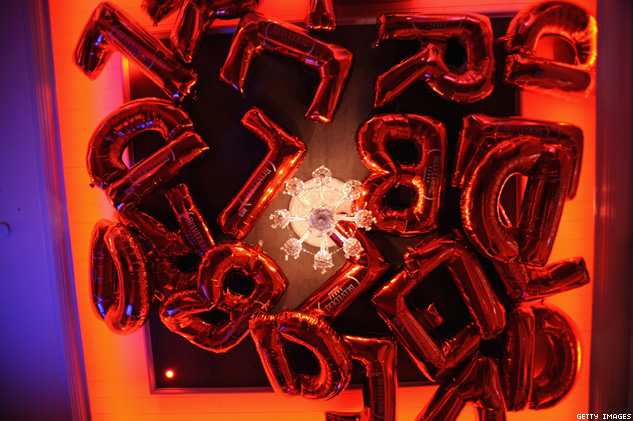 A view of atmosphere at (BELVEDERE)RED Night Lights for World AIDS Day at Gansevoort Square in New York City.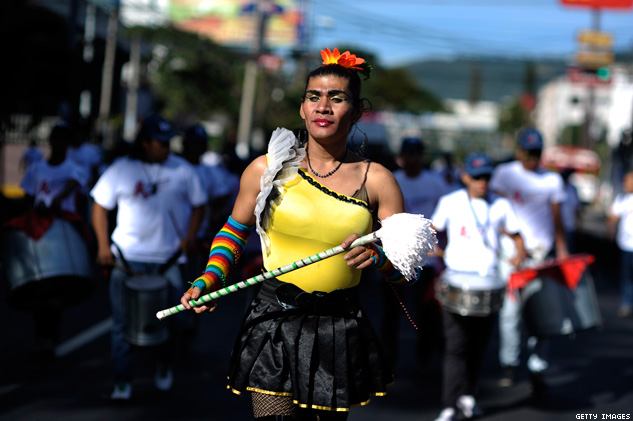 Activists participate in a march in San Salvador, El Salvador on World AIDS Day.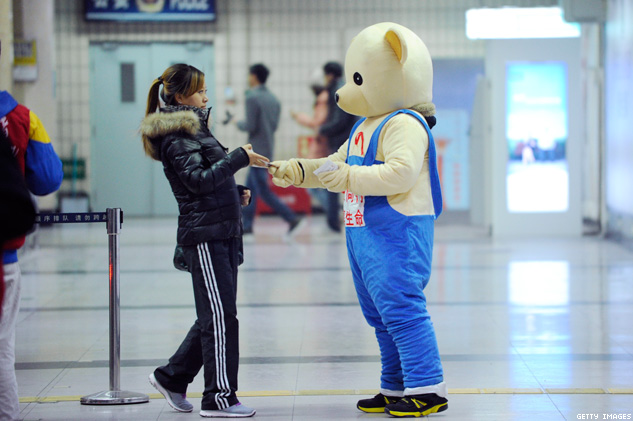 A volunteer dressed as a bear hands out leaflets with an AIDS awareness message at a subway station in Beijing on World AIDS Day.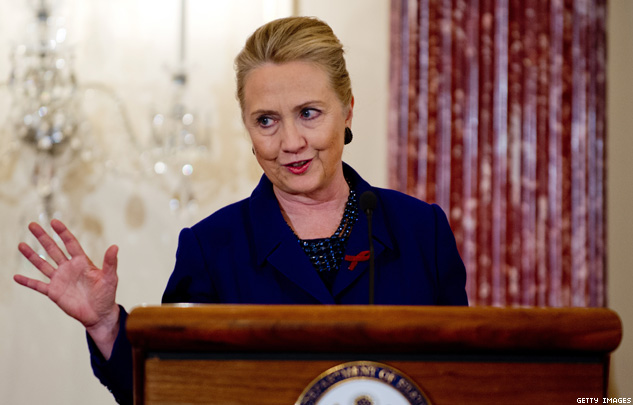 Hillary Clinton, then the U.S. secretary of State, spoke during an event in recognition of World AIDS Day in Washington, D.C.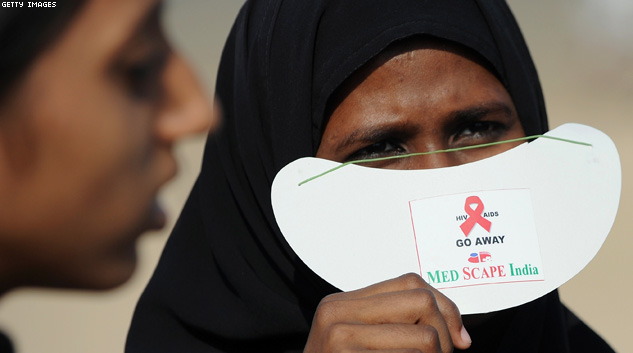 An Indian Muslim woman covers her face with a sun-visor while attending a rally on World AIDS Day in Mumbai.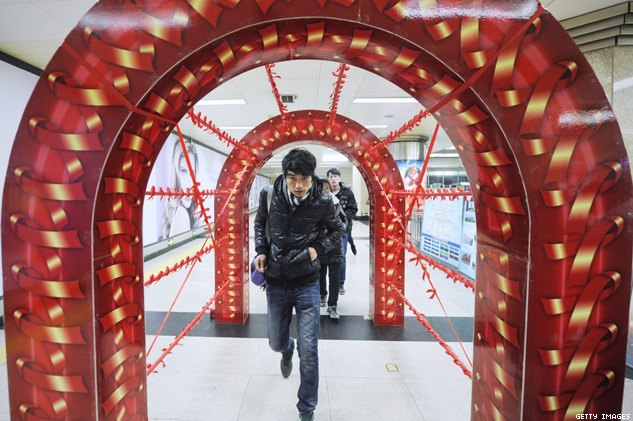 A man walks through an arch decorated with illustrations of red ribbons during an awareness event at a subway station in Beijing on World AIDS Day. The number of people living with HIV rose slightly last year to 34 million, up from 33.5 million in 2010, according to UNAIDS.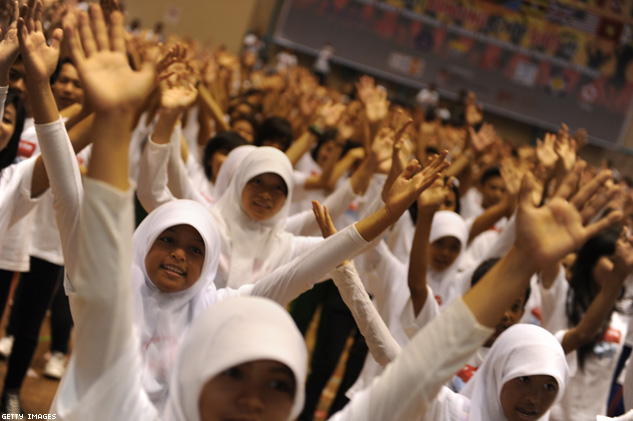 Hundreds of Indonesian youth participate in the "Dance 4 Life" as part of a social awareness campaign against HIV and AIDS in Jakarta on World AIDS Day. The southeast Asian nation's incidence of HIV infection increased by more than 25 percent in adults aged 15 to 49 from 2001 to 2011, according to the UNAIDS 2012 Global Report released on November 21, 2012.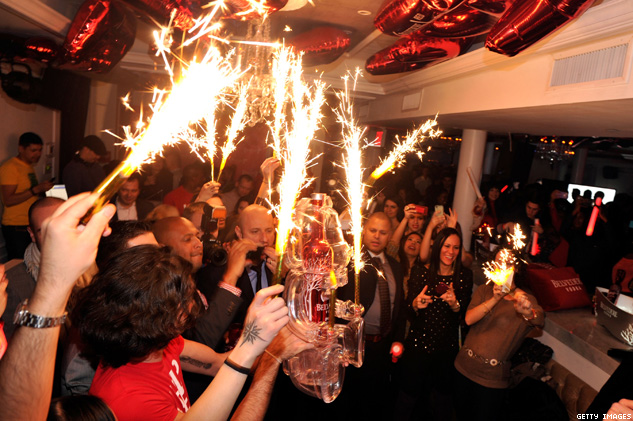 A general view of the atmosphere at (BELVEDERE)RED Night Lights for World AIDS Day at Bagatelle in New York City.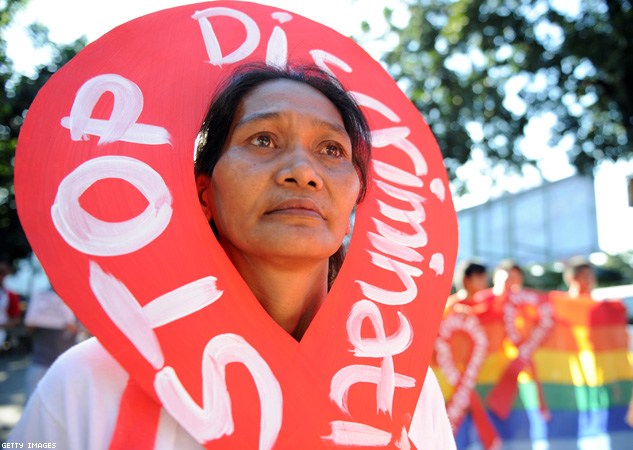 An AIDS activist carrying a ribbon attends a protest marking World AIDS Day in Manila. Discrimination against LGBT people and those infected with HIV is contributing to the rapid rise of the incurable disease in the Philippines, officials and health activists said.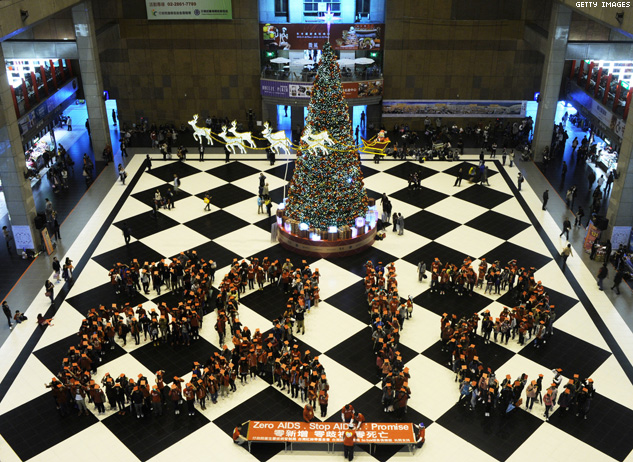 Taiwanese people dressed in red T-shirts form the number 2012 to mark World AIDS Day at a train station in Taipei. Taiwan's health department organized the event to boost awareness of prevention.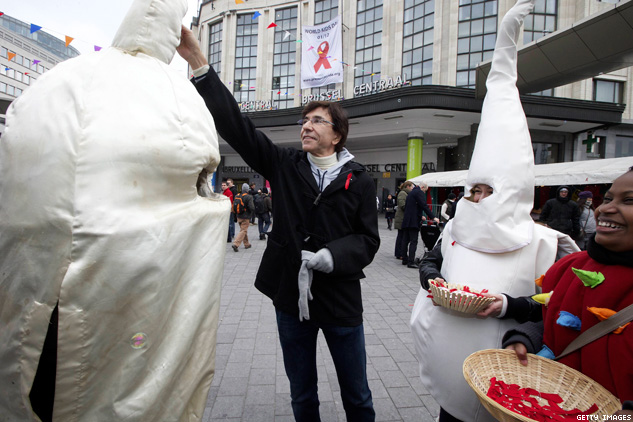 Belgian Prime Minister Elio Di Rupo talks with volunteers as he takes part in an awareness program by Sensoa and 'Plate-forme Prevention Sida' in Brussels.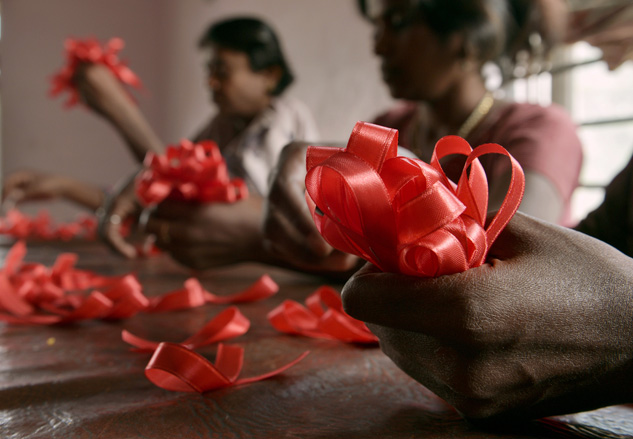 HIV-positive women make red ribbons at a support centre in Bangalore on the eve of World AIDS Day.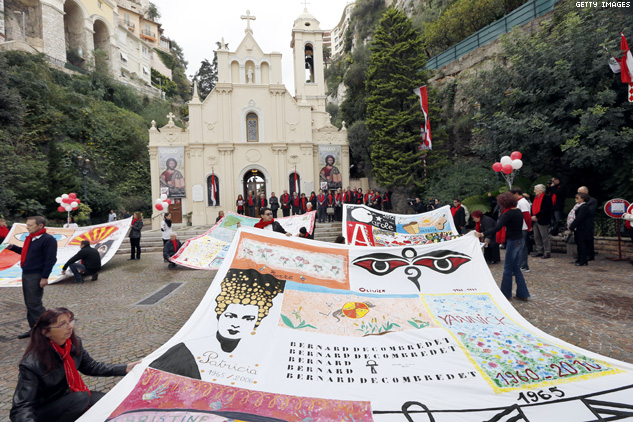 To mark World AIDS Day, a quilt is displayed in Monaco in memory of people who died from the disease.