WATCH: 10 Here TV Shows That Changed Our View of LGBT Life
Today, Here TV unveiled its all new YouTube paid subscription channel which allows viewers around the world to access 100 episodes of original programming (with more being added each month) anywhere, anytime, in high definition through TVs, computers, and mobile devices for a monthly or yearly subscription fee.

This year also marks the 10th anniversary of the groundbreaking gay television network Here TV (which is owned by Here Media, the parent company of The Advocate). In that decade, Here TV not only featured contemporary LGBT films and documentaries but also created some great original scripted and reality TV programming with its own uniquely queer and trans sensibilities. So to celebrate this decade of LGBT-focused work, we rounded up 10 Here TV shows that best reflect the network's finest programming and diversity — both in terms of LGBT people and the many styles through which we confront our shared experiences.

1. Dante's Cove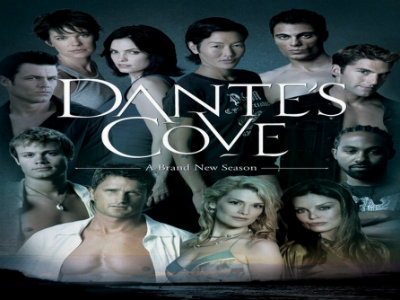 Although we've seen a number of queer horror films released over the years, we'd never seen an entire LGBT horror television series before the 2005 premiere of Dante's Cove.

While the show primarily focuses on Kevin and Toby — a young couple who find themselves imperiled by the island's dark forces — it also featured an entire cast of lesbian, gay, and bisexual characters (many played by fan favorites Jenny Shimizu, Thea Gill, Erin Cummings, Michelle Wolff, and Tracy Scoggins ). There were unabashed love scenes between boys and between girls (think full-frontal) and an evolving storyline that took on witchy ways of life long before American Horror Story: Coven, gaining it a devoted fan base who still clamor for the show to return. (Hint: Rumors have continued to swirl that there may be a sixth season coming up still.)

Below you can watch the trailer for Dante's Cove season 1:
Below you can watch the trailer for Dante's Cove season 3: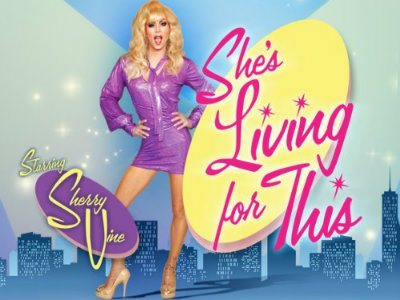 2. She's Living for This!
Yes, it's fun to watch drag queens compete and lip-synch for their lives. But it's even more fun watching them work together to put on hilarious comedy sketches, musical performances, and celebrity interviews.

New York drag sensation Sherry Vine brings her own off-kilter sense of comedy to the variety showcase in She's Living for This! (now in its second season) with sketches about drag zombies, a 76-year-old pregnant trailer park resident, and two catty airline workers serving up some serious shade. Check out the sketch below: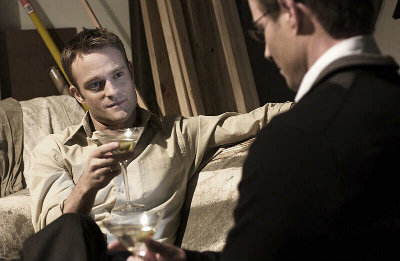 3. The Donald Strachey Mysteries
Donald Strachey is probably the first out gay detective you've ever seen in a cinematic pyschological thriller. He's a shrewed, wise-cracking gumshoe who isn't afraid to dig up dirt on the town's gay residents. He'll even fight a gun battle if he has to, though he'd rather not.

Charming (and gay) actor Chad Allen brings Detective Strachey to life in four Strachey films adapted from the novels of mystery writer Richard Stevenson. Of Stevenson's 13 Strachey novels, four were turned into films for Here TV. Each one is chock-full of intrigue, plot twists, and more than a little heat.

In the series' third film, On the Other Hand Death, legendary actress Margot Kidder plays Dorothy Fisher, a lesbian high school guidance couselor whose home and job both get threatened after she refers a conservative parent's son to a suicide prevention hotline for gay and questionining youth.

Actress Morgan Fairchild played an important role in the Strachey film Shock to the System, in which Detective Strachey went undercover into a shadowy "ex-gay" treatment facility — very cool.

Watch the trailer for Third Man Out: A Donald Strachey Mystery below: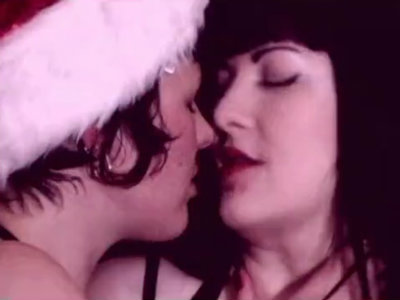 4. Lesbian Sex & Sexuality
Honest discussions of lesbian sexuality on TV are almost as hard to find as accurate depictions of female orgasms on film — they're virtually nonexistent.

Which is why the two-season run of producer Katherine Linton's Lesbian Sex & Sexuality was so revolutionary. The show fearlessly delved into issues of polyamory, female-run porn studios, BDSM, erotica, strippers, roller derby, burlesque, and the sex lives of trans women while also examining women and sex work, feminist outlooks on desire, and the myth of lesbian bed death. (There was even an episode in season 2 featuring The Advocate's executive editor, Diane Anderson-Minshall, talking about fashion and desire).

The camera also provided an unflinching look at real women's bodies and intimate portraits of queer women who boldly pursue their desires.

You can watch the Lesbian Sex & Sexuality trailer below: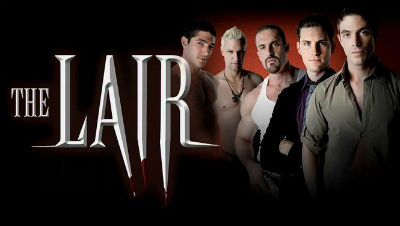 5. The Lair
The straights have always had the vampiric exploits of Buffy the Vampire Slayer and Twilight to give them some romantic bite. But The Lair provided plenty of bloodsucking and slaying for the gay male set, with a touch of leather and muscle to boot.

But behind the show's "fang-banging" appeal, The Lair also unfolded an intricate story about unsolved murders, a myserious orchid that intoxicates those in its presence, and a male gorgon who wreaks havoc in a small island town.

Also, it's no secret that the show roughly took place in the same universe as another Here TV horror series — Dante's Cove.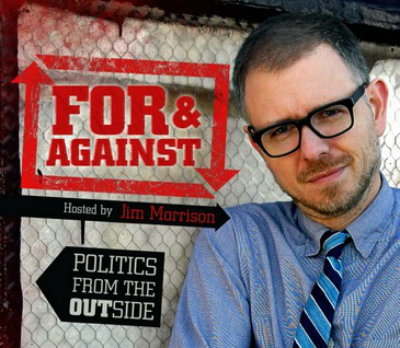 6. For & Against
While MSNBC has the plucky Rachel Maddow to hash out political issues of the day, Here TV has the adorkable Jim Morrison examining politics from a uniquely queer vantage point. Morrison looks at many broader underlying issues of LGBT culture — such as HIV phobia, misogyny, drug addiction, and queer politics — to draw attention to the cultural trends that most mainstream and LGBT media typically overlook.

So far Morrison has interviewed Freedom to Marry's founder Evan Wolfson, gay Republican presidential candidate Fred Karger, NAACP leader Ben Jealous, and global HIV activist Regan Hoffman as well as many other political movers and media shakers in the LGBT sphere.

Watch Jim Morrison from For & Against, which currently airs on Here TV, discuss the global state of LGBT issues below: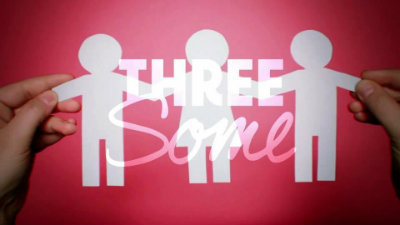 7. Threesome
Whether you've ever been fortunate enough to be in an actual threesome or not, Here TV regularly invites its viewers to join a revealing three-way conversation about sex and dating with sexy personalities (think lesbian porn producer Jincey Lumpkin) and irreverent wits (including gay columnist Michael Musto). Threesome definitely prides itself on "Oh no, she didn't" style humor, fearlessly tackling issues like strange fetishes and celebrity sex scandals. But the show also serves up some candid commentary on LGBT dating advice, sexual health, and bedroom politics.

In short, it's fun, fearless and naughty — just like you like 'em.

Watch a hilariously enlightening discussion of celebrity comings-out from Threesome below: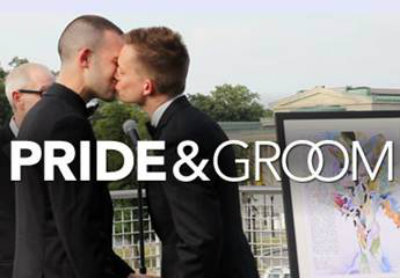 8. Pride & Groom
With the recent gay marriage battles raging at the Supreme Court, it's important not only to focus on how marriage bans hurt LGBT people but how life changes for queer people fortunate enough to marry the ones they love.
That's where Pride & Groom steps in. It shows gay couple Mitchell Cook and Paul Neenos in the lead up to their marriage and examines all the planning and politics that goes into their special day.
In an age when television has reduced marriage to celebrity scandals and reality show gotchas, Pride & Groom reminds viewers of the immense personal fulfillment that marriage can give to a committed same-sex couple and why the marriage equality battle is about much more than just our legal rights.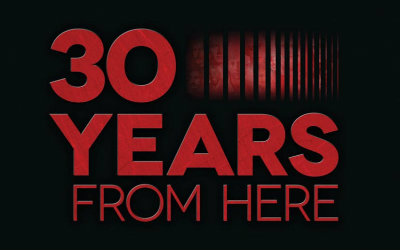 9. 30 Years From Here
Last year marked the 30th anniversary of the HIV pandemic, and to commemorate the arduous battle that the LGBT community has waged against the nondiscriminatory disease, HereTV interviewed Larry Kramer, Regan Hoffman, Sean Strub, and other activists, medical experts, and people personally affected by the epidemic.

The documentary 30 Years From Here features plenty of archival footage from 1980s- and '90s-era protests, news programs, and interviews that took place over the last three decades. Much of the material remains as powerful and startling today as it did at the time it first aired.

Watch a clip of 30 Years From Here below: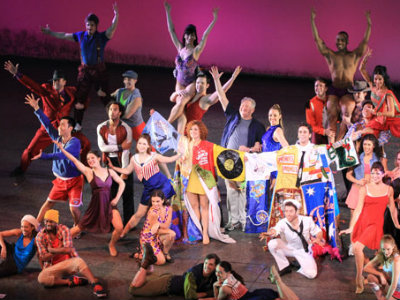 10. Heart of Broadway
Every year for the last 24 years, Broadway, off-Broadway, and national touring theater companies have raised money to help support Broadway Cares/Equity Fights AIDS, the nation's leading industry-based, nonprofit AIDS fund-raising organization.

The several weeks of fund-raising culminate in an annual event called Gypsy of the Year in which chorus members and other performers put on a night of skits, dances, and musical numbers to award the shows that raised the most money to fight HIV/AIDS.

In the documentary Heart of Broadway, Here TV talked with several "Gypsy" attendees and performers as well as Billy Porter, Marc Kudisch, Jen Cody, and other insiders with Broadway Cares/Equity Fights AIDS for an in-depth look at an event that has raised more than $195 million for AIDS services across the United States.