Up Over in the Down Under: Australia's Hayman Island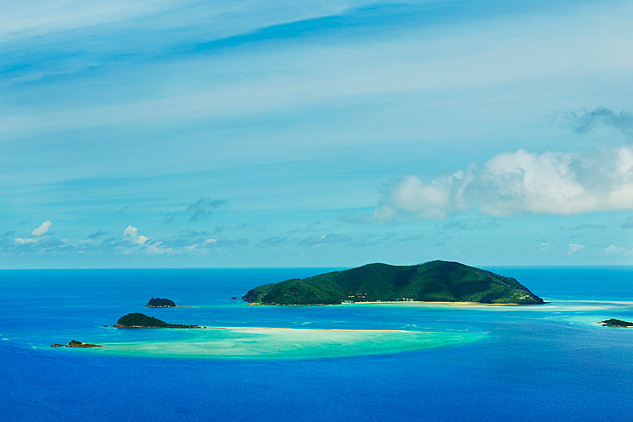 Australia has long been known for its modern cities with stunning architecture, itsvast plant and animal life, and arguably most importantly, its one-of-a-kind landscapes in the Outback and seascapes like the Great Barrier Reef. If you're looking to take that ideal seaside vacation in a picturesque tropical paradise, go no further than Queensland's Hayman Island.
Situated in the Coral Sea, the northernmost of the Whitsunday resort islands, offers guests first-class accommodations, including fishing, sailing, touring, dining and unparalleled service, not to mention direct access to the Great Barrier Reef, one of the most beautiful natural wonders of the world.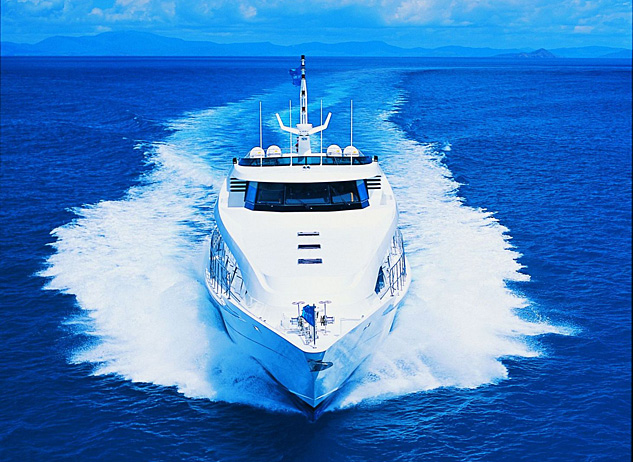 Upon arrival at Great Barrier Reef Airport on Hamilton Island, guests are escorted to Hayman's private yacht, located just yards from where the plane lands. Fifty minutes of amazing views and a few glasses of champagne later, guests arrive at the island.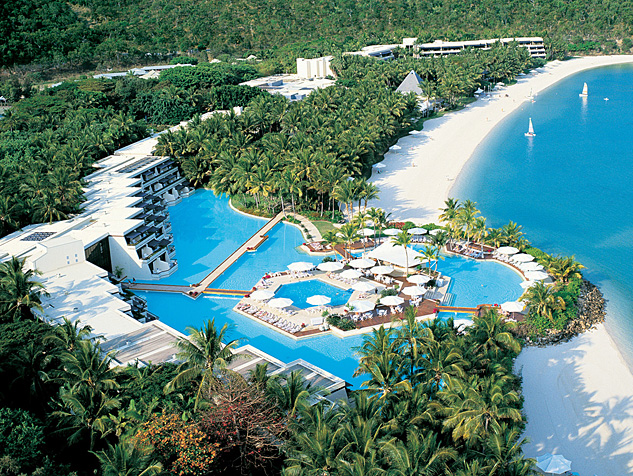 Hayman is a 726-acre luxury retreat with 210 exquisite accommodations, 450 staff members, and zero neighbors. Hayman has been welcoming guests since the 1950s and seamlessly blends modern amenities with Mother Nature.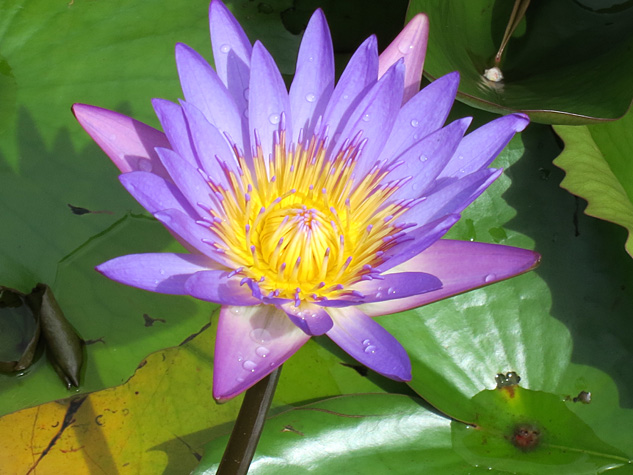 Upon arrival, guests are greeted by a chorus of calls from Hayman's resident bats, tropical birds, and other native wildlife. The island's lush landscapes offer indigenous animals the perfect habitat, striking an ideal balance of nature and nurture.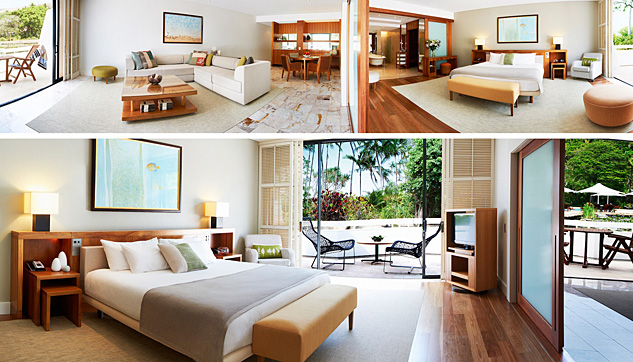 From private villas to a beach house, penthouse suites, and spacious rooms that overlook the pool or lagoon, every room on Hayman offers guests stunning views. The rooms have been recently updated and boast natural wood throughout, modern fixtures, and even Bvlgari toiletries.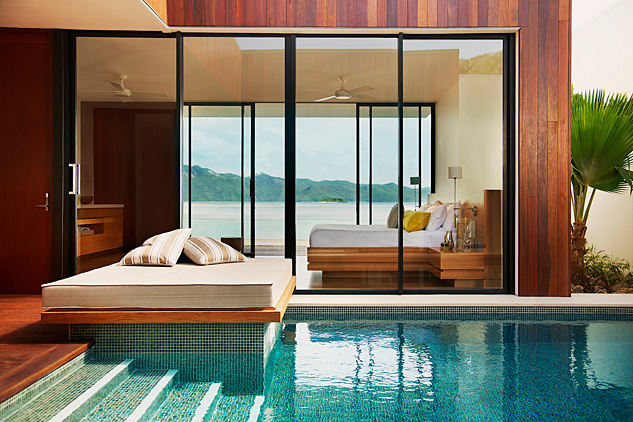 If you're seeking the ultimate private escape on the island, exclusive villas are available, each featuring its own beachfront, private pool, and even personal butler service.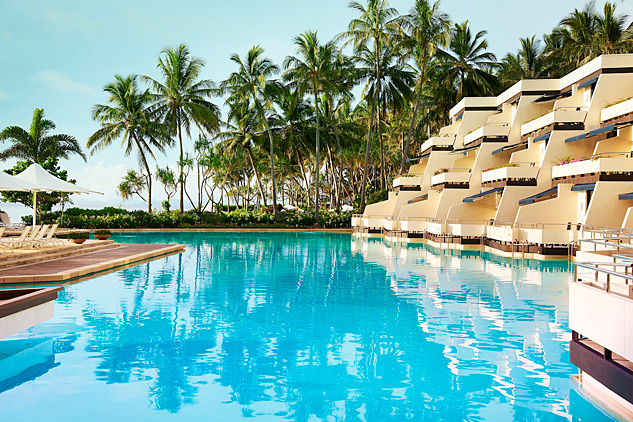 One of Hayman's most unusual features: pool lagoon rooms, with private ladders allowing guests easy access to and from the massive pool from their own balcony.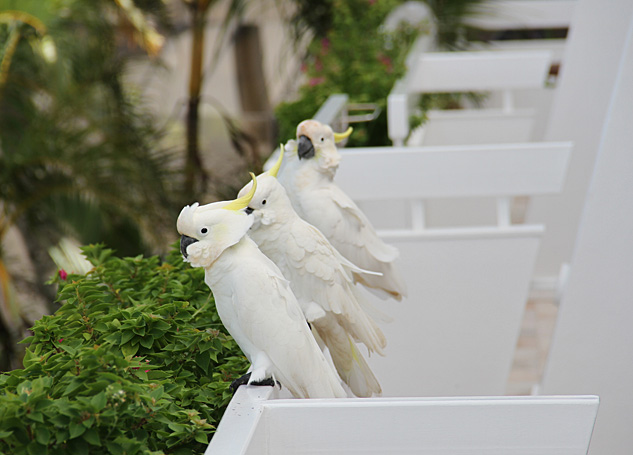 Hotel staff provide one word of advice to guests: Beware the local thieves. Cockatoos, a bird native to the island, often sneak into rooms when unsuspecting guests leave their balcony doors open. The birds tend to go straight for the minibar, resulting in a costly mistake.
Even the most casual of the Hayman eateries focus on fresh, house-made and locally sourced ingredients. Guests won't find ketchup packets or bottles anywhere on the island — it's all made fresh.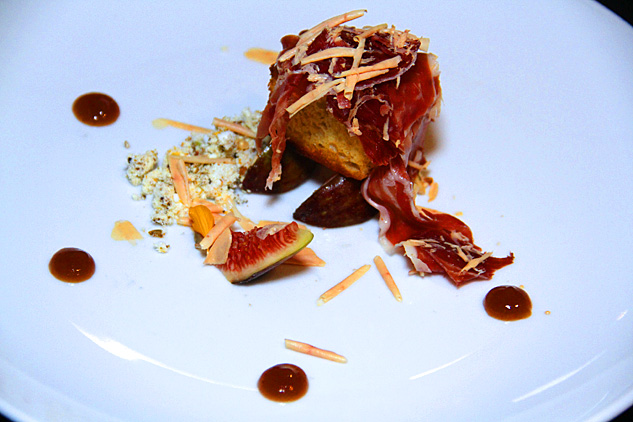 Hayman's executive chef, Glenn Bacon, oversees the dining programs, including four signature restaurants. Those Hayman visitors given to overindulgence should opt for the tasting menu at Fontaine or even the Chef's Tasting Table.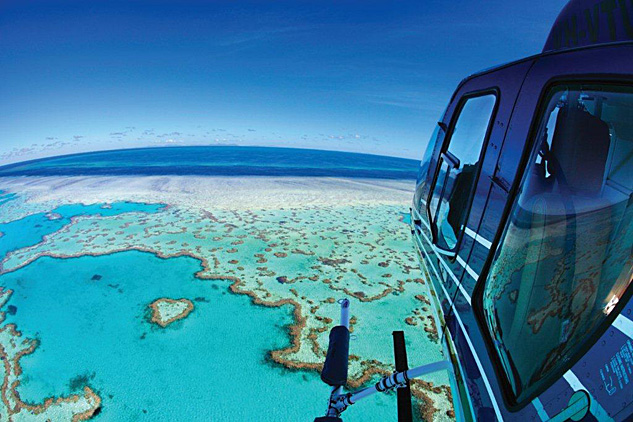 Surrounded by natural beauty, Hayman offers amazing excursions. Heli Tours Whitsunday is a great way to check out the local scenery. The easy maneuverability of the helicopters allows for some great photo opportunities.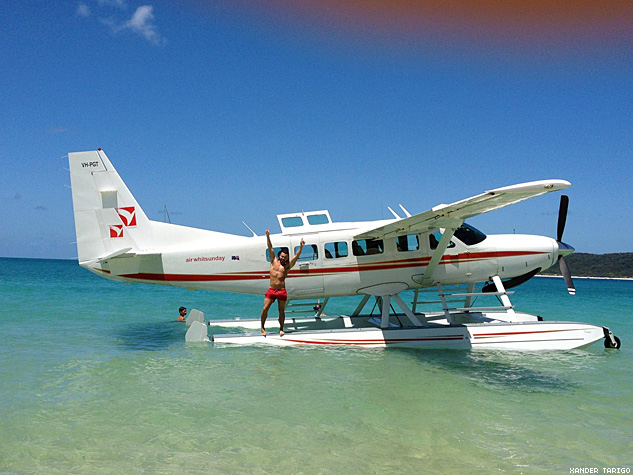 Another great way to explore the island vistas is via seaplane. Do a half-day trip, which includes an aerial tour, reef tour, and lunch on one of the neighboring islands.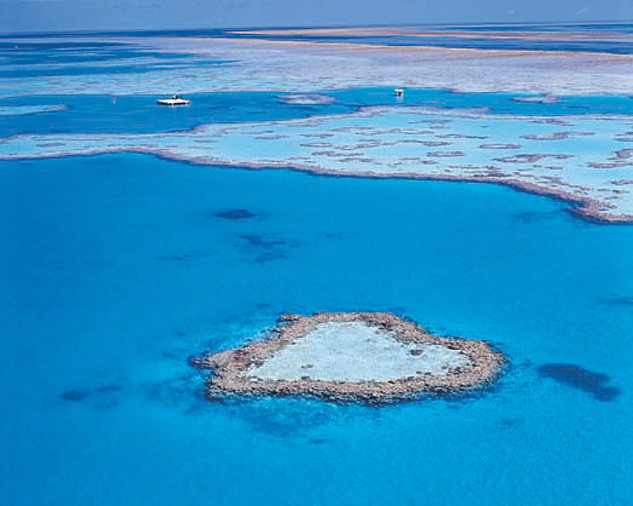 One of the most visually recognizable portions of the Great Barrier Reef is the "Heart Reef." This reef is only one of the 2,900 separate reefs that make up the GBR.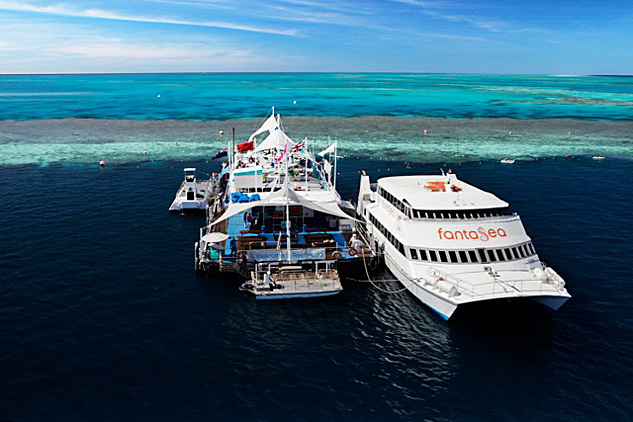 In the middle of the GBR sits the Knuckle Reef Pontoon, a massive floating activity center that offers direct snorkel and scuba access, with amenities such as freshwater showers, food, cocktails, and sundecks. Visitors can get to Knuckle Reef via private air tours or by boat excursions, all of which are offered through Hayman.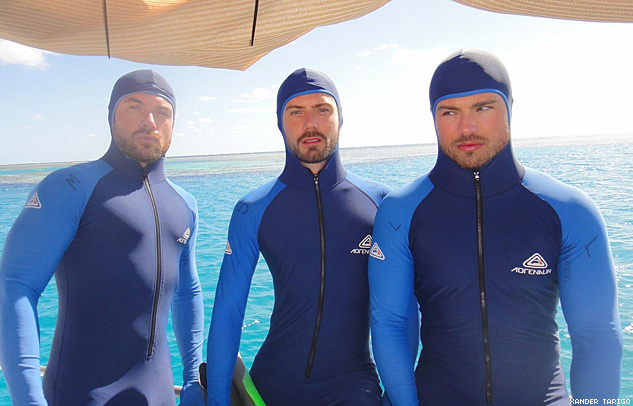 Most sea life found on the reef is nonthreatening, and sharks are few and far between. But do be prepared with a full neoprene suit to protect you from small stinging jellies.
The Great Barrier Reef boasts thousands of different varieties of fish and sea life. Stingrays, live corals, reef fish of all sizes, and much larger fish like the massive (and endangered) giant grouper — which can grow to weigh more than 1,300 pounds — are all part of the wildlife that inhabit the reef.
Whether your reef tour is via boat, plane, or helicopter, one stop that's an absolute must is Whitehaven Beach, known for its ultrasoft white sands.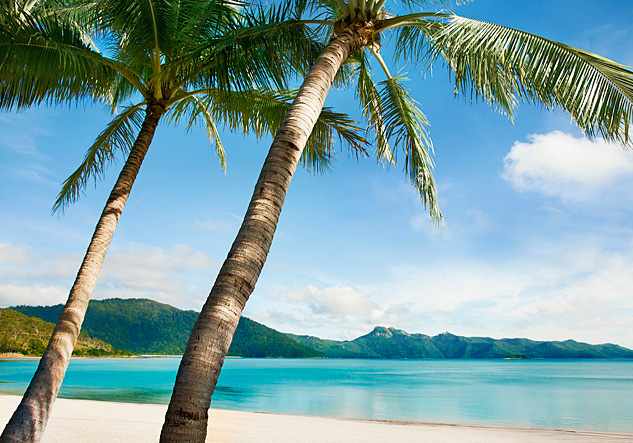 Following a day of outdoor excursions, the sight of Hayman's beach beckons guests to return to the sands for some more sun, cocktails, and tranquility. With more Hayman staff than guests, service anywhere on the island is impeccable.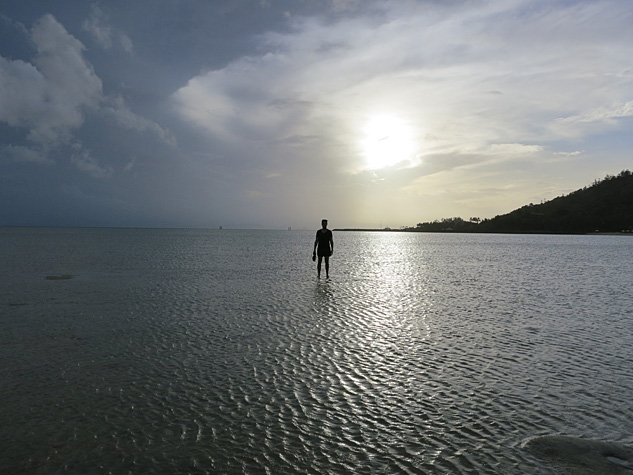 While Hayman Island isn't the easiest destination for Americans to access, it is certainly worth the effort it takes to getg there. With its majestic sunsets, crystal-clear water, high-end tours, and friendly staff, Hayman stands apart from other tropical getaways. Whether guests are looking for a quiet escape or an adventure-filled vacation, Hayman offers the best of everything.
For more information or to book your stay, visit www.hayman.com.au.