Six Great Things That Happened This Week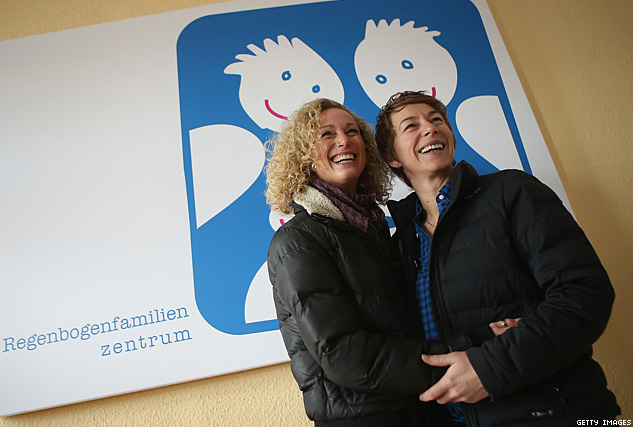 Germany's First LGBT Parent Counseling Center Opens
Lesbian couple Daniela Kuehling (left) and Emina Sadikovic, who have a 12-year-old daughter, attended the opening of Germany's first LGBT parent counseling center on March 15 in Berlin. The Regenbogenfamilien Zentrum (which translates to Rainbow Families Center) will provide counseling and other services to families with gay, lesbian, bisexual, and transgender parents. Same-sex marriage is legal in Germany though same-sex couples are not entitled to the same full legal rights as heterosexual couples, and the issue of child adoption by gay couples remains legally somewhat complicated. (Photo by Sean Gallup/Getty Images)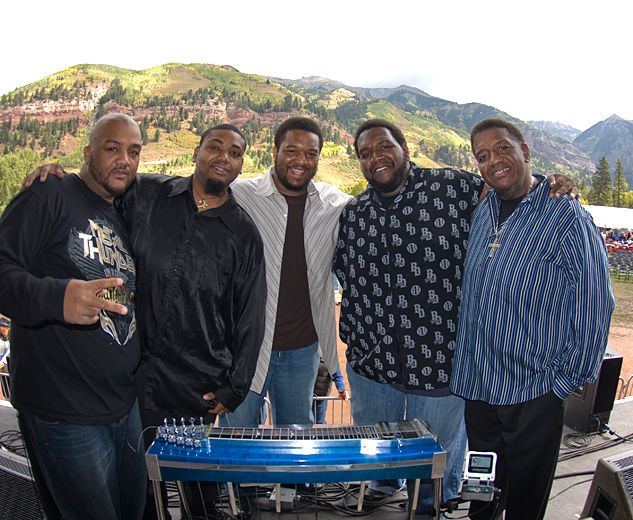 The Lee Boys Just Got Thousands of New Fans
Jeremy Hooper of Good as You talked with the management team that works with The Lee Boys, one of the country's best African-American steel ensembles and one of the two musical acts that the National Organization For Marriage announced as performers at its upcoming "March For Marriage" and convinced the band to pull out of the gig.
Hooper reported that the bandmates, all brothers, "were not aware of what NOM was all about and they want no part. The only statement this band member wanted to give beyond simple confirmation is to say that 'music is about love' and the band 'would never want to offend.'"
Score one for love.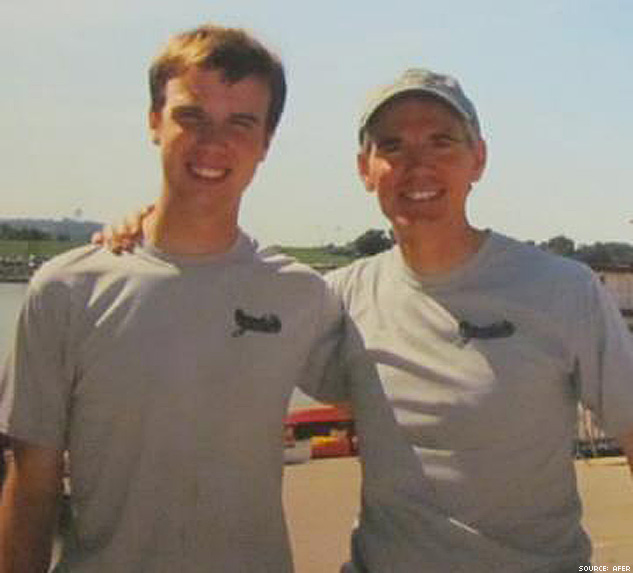 The U.S. Senate Got its First Republican Supporter of Marriage Equality
Ohio Senator Rob Portman today announced "a change of heart" over marriage equality spurred on because his son is gay. Portman is a high-profile member of his party and was often mentioned as a potential vice presidential pick for Mitt Romney. He's President George W. Bush's former budget director. And he credits former vice president Dick Cheney, an advocate for marriage equality whose daughter is a lesbian, with advising him to "do the right thing, follow your heart," according to the Cleveland Plain Dealer. Portman is pictured above with his son.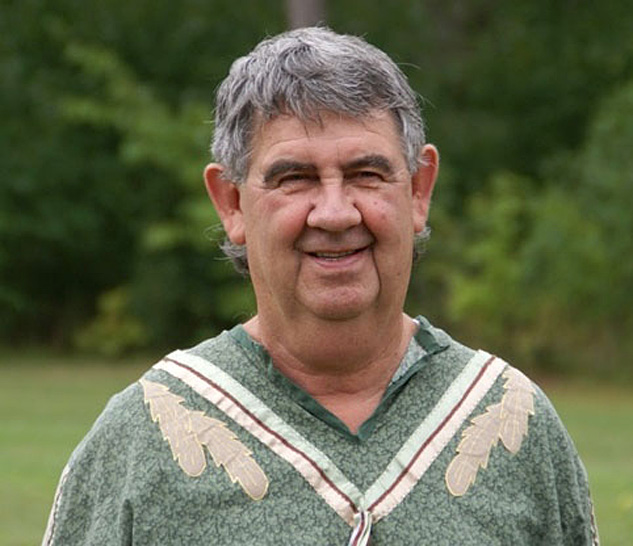 One More Nation Gets Marriage Equality
Dexter McNamara (pictured above), chairman of the Little Traverse Bay Bands of Odawa Indian tribe in northern Michigan, signed a bill that legalizes same-sex marriage, becoming only the third American Indian tribe to do so. Even better, according to NBC News, McNamara then officiated a wedding between two tribal memebers, Tim LaCroix, 53, and Gene Barfield, 60. The ceremony was held in both English and the tribe's native language.
According to NBC, LaCroix, who once worked with McNamara, called to ask him about signing the bill while McNamara was pondering his decision on it. He told reporters, "I started thinking about it, and that's when I decided that, you know, we all deserve to be happy," he said, "and everybody is happy in different ways, they show their love in different ways, and I decided to sign it."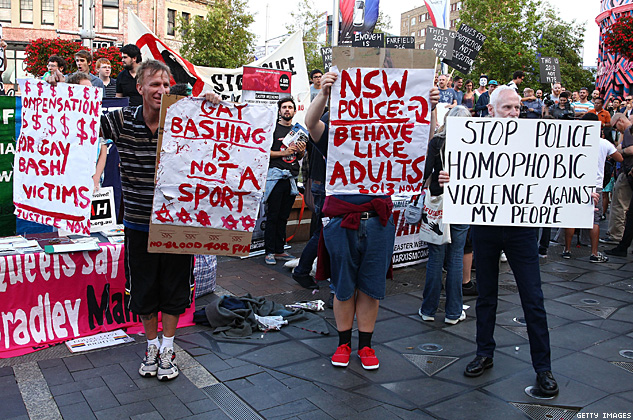 Protesters Rally After Alleged Police Brutality At Sydney Gay & Lesbian Mardi Gras

Protesters gather in Taylor Square in Sydney, Australia, to protest alleged police brutality at the annual Sydney Gay and Lesbian Mardi Gras parade on March 8. Thousands of demonstrators gathered to demand an external investigation after a video was released showing a handcuffed parade goer get thrown to the ground by a police officer. (Photo by Don Arnold/Getty Images)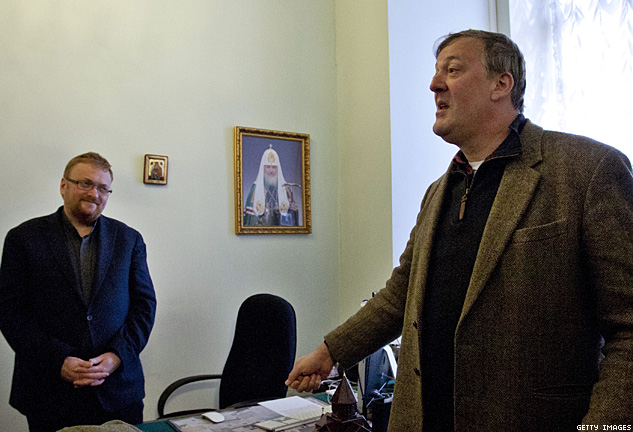 Stephen Fry Takes on Stupid Laws in St. Petersburg

British actor Stephen Fry (right) speaks with Russian lawmaker Vitaly Milonov as they meet at the city parliament in Saint Petersburg, Russia, on March 14. Fry, who is openly gay, clashed with the Russian politician behind a controversial law in the city of Saint Petersburg that restricts the rights of anything that promotes LGBT issues. Fry, a celebrated actor in the U.K. is best known perhaps but his current recurring role as Dr. Gordon Wyatt, a psychiatrist and mentor, in TNT's Bones.