PHOTOS: The World in Gay Pride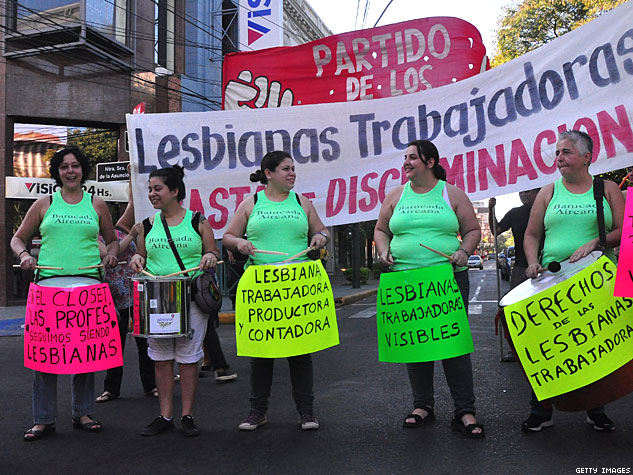 Lesbian workers take part in the traditional May Day rally on May 1 in Asuncion, Paraguay. The world economy is not growing fast enough to generate jobs for millions who have become unemployed due to the financial crisis but it is gaining strength gradually, a top International Monetary Fund official said.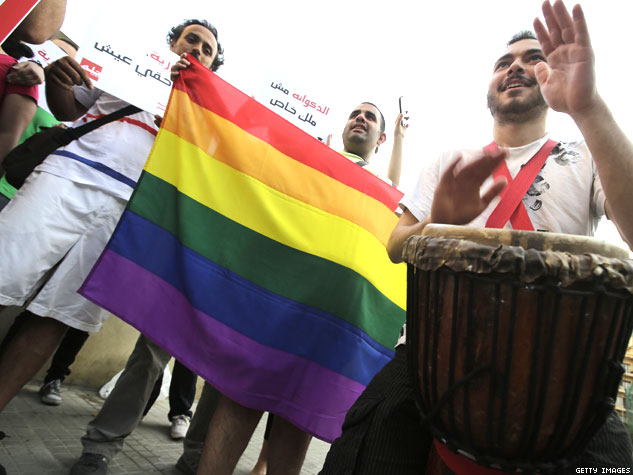 A protestor plays a drum as he attends an anti-homophobia rally in Beirut on Monday. Lebanese homosexuals, human rights activists, and members from the NGO Helem (the Arabic acronym of Lebanese Protection for Lesbians, Gays, Bisexuals and Transgenders) rallied to condemn the arrest this weekend at a nightclub in the town of Dekwaneh east of Beirut of three gay men and one transgender civilian who were allegedly verbally and sexually harassed when taken to the municipality headquarters.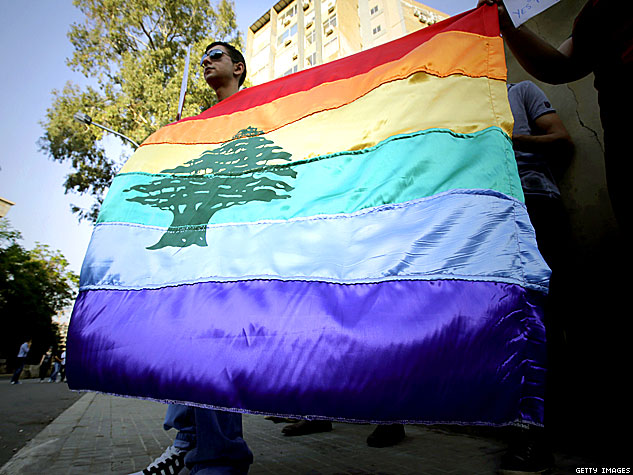 A gay pride flag bearing the cedar tree in the middle of it is carried by human rights activists during an anti-homophobia rally in Beirut on Monday. They rallied to condemn the recent arrest.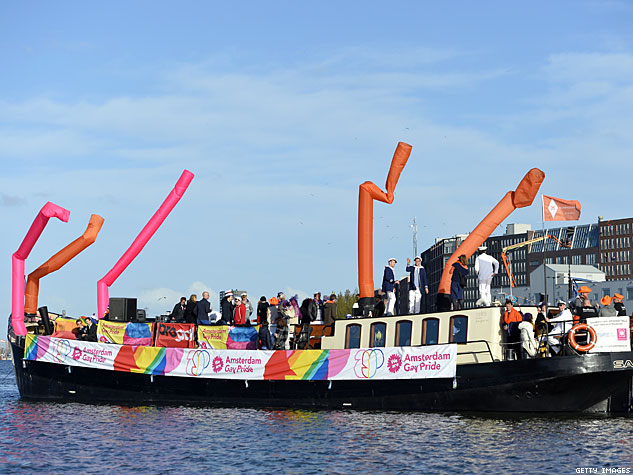 People parade on a boat during Gay Pride on Mondayin Amsterdam after the investiture of the Netherlands's new king. The royal family was to take a boat tour behind Amsterdam central station in the evening, accompanied by a flotilla of pleasure boats and historic ships, including a large gay pride boat full of queens to rival Maxima.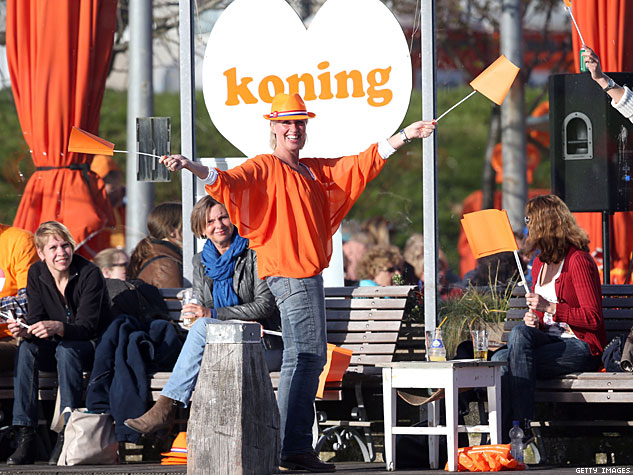 A general view of gay pride celebrations for the inauguration of King Willem Alexander of the Netherlands as Queen Beatrix of the Netherlands abdicates on Monday in Amsterdam, Netherlands.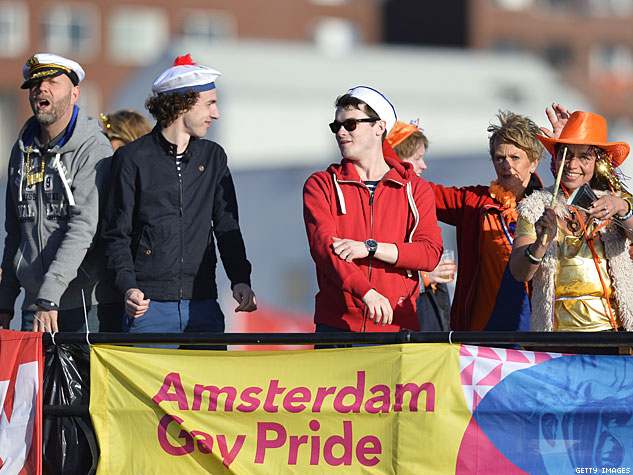 People parade on a boat during the Gay Pride in Amsterdam.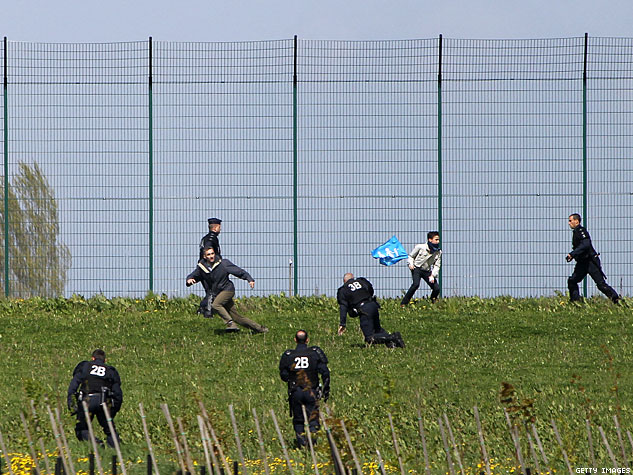 Policemen run to catch anti-gay marriage supporters protesting along the Alencon-Conde sur Sarthe detention center during its inauguration by French Justice Minister in Conde-sur-Sarthe on Monday.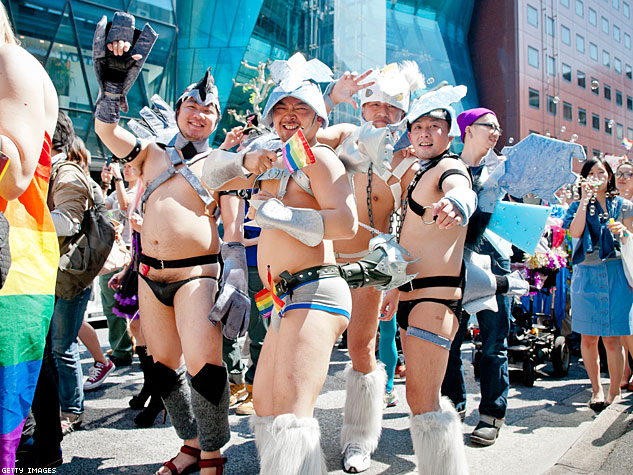 Participants in the Tokyo Rainbow Pride parade march through the streets of Shibuya district on April 28. The parade celebrates the diversity of the LGBT community and raises awareness of issues facing LGBT people in Japan, and it spreads the message that LGBT rights are human rights.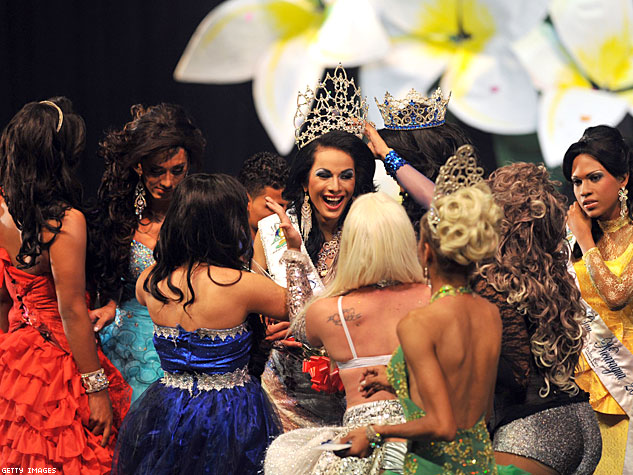 The winner of Miss Gay Nicaragua 2013 Dallas Hernandez, aka Elizabeth Rios, is congratulated by the other contestants at Ruben Darío National Theatre, in Managua, on April 27.