PHOTOS: Spain Puckers Up for Putin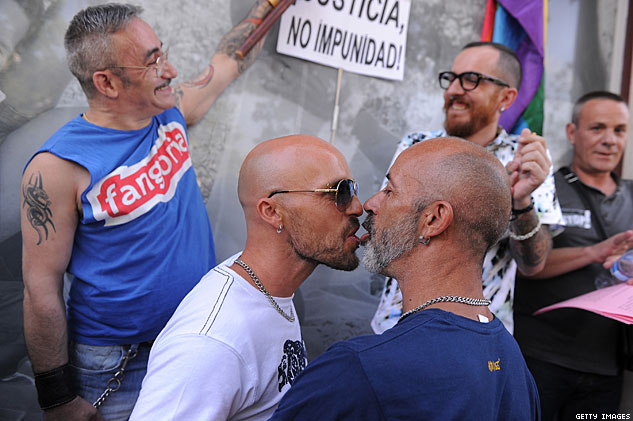 Two men kiss to protest against Russian antigay laws during a demonstration opposite the Russian embassy in Madrid. Gay protesters are also demanding the cancellation of the 2014 Winter Olympics, scheduled to be held in Sochi, Russia.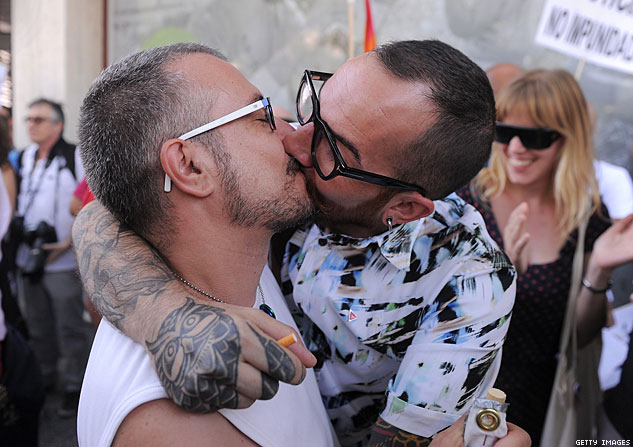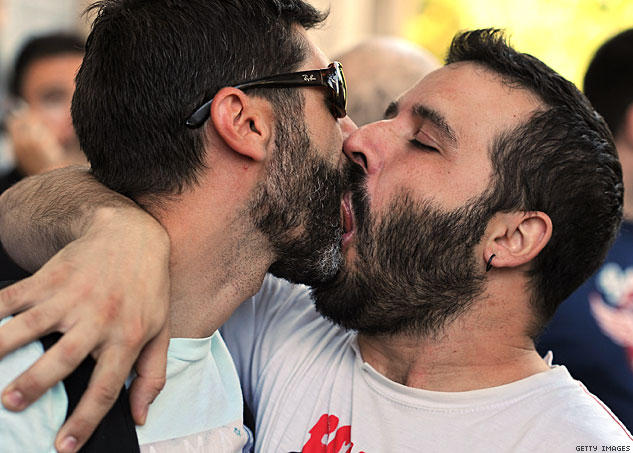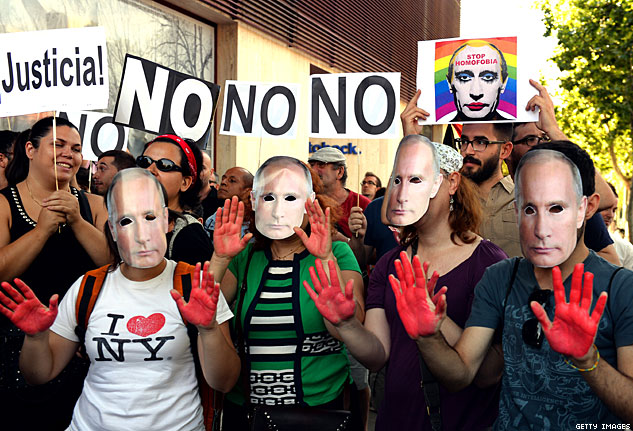 Demonstrators wearing masks depicting Russian president Vladimir Putin protest against homophobia and repression of gays in Russia, in front of the Russian embassy. The red paint represents blood on the hands of Putin.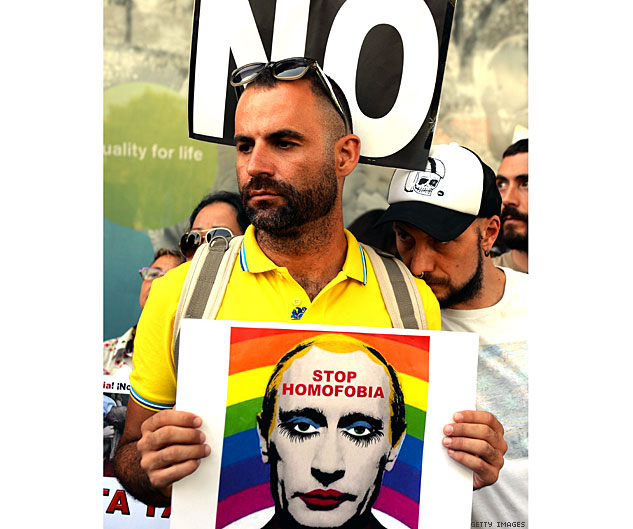 A protester holds the now-iconic image of Putin in makeup.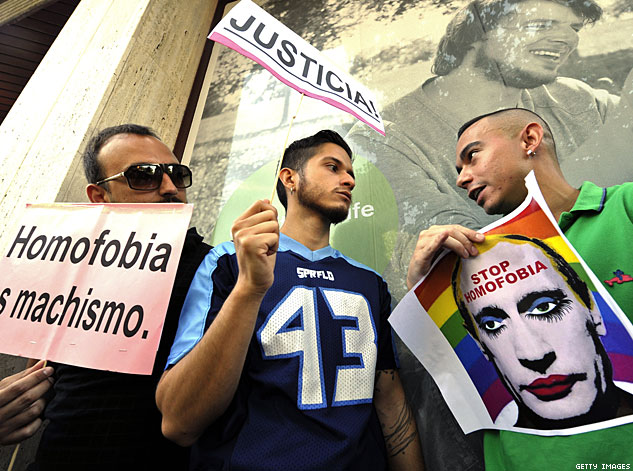 Demonstrators hold placards reading "Homophobia Is Machismo" and "Justice" and a poster depicting Russian president Vladimir Putin.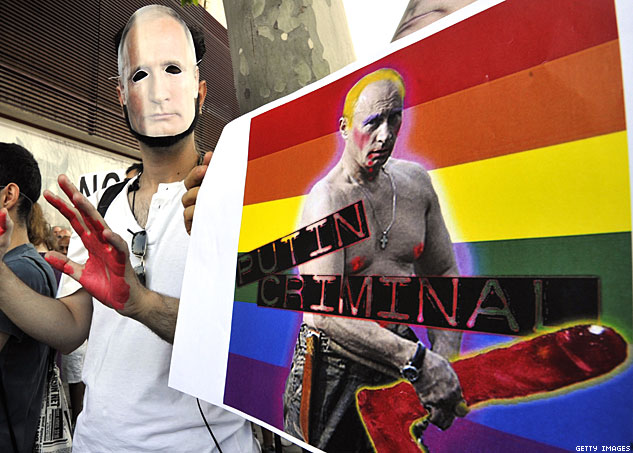 Russia's antigay laws inspire the graphic artists.