PHOTOS: Seattle Speaks Up for Global Speak Out
Hundreds of people gathered outside the Seattle Russian Consular Residence Tuesday for a peaceful demonstration supporting LGBT human rights in Russia and demanding the repeal of the country's antigay laws. The demonstration, which was co-organized by Dan Savage and Seattle mayor Mike McGinn, was timed to take place one day before Western leaders met with President Vladimir Putin at the G20 Summit in St. Petersburg, Russia. The rally was one of many Global Speak Out events being held worldwide that day and was endorsed by several LGBT organization,s including All Out, GLAAD, and the Human Rights Campaign. Take a look at photos from the event on the following pages.
Photos courtesy of Nate Gowdy for Seattle Gay News
Facebook.com/NateGowdyPhoto
Facebook.com/seattlegaynews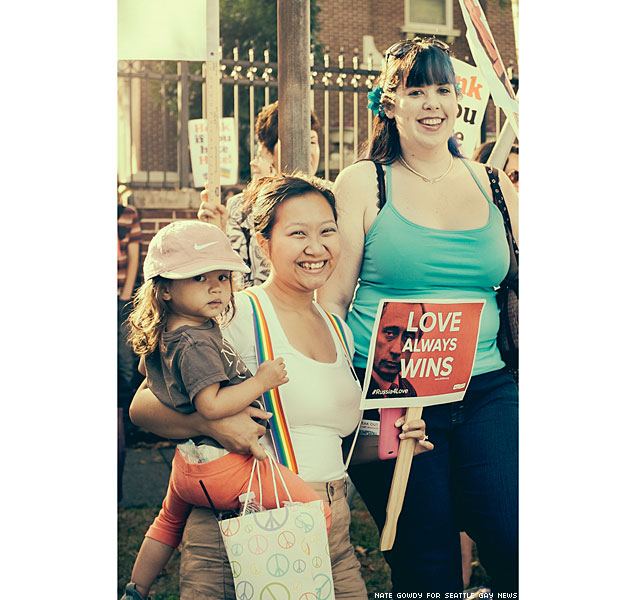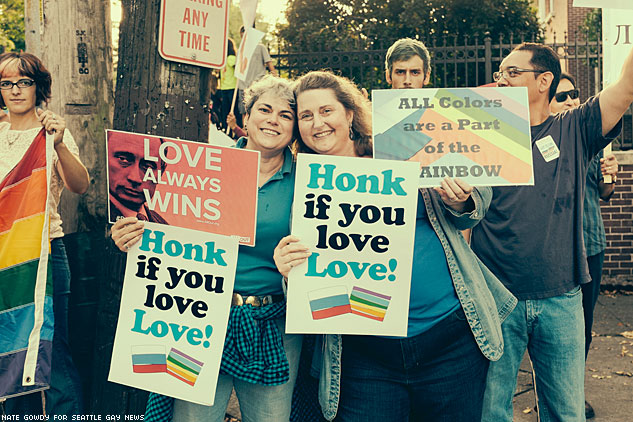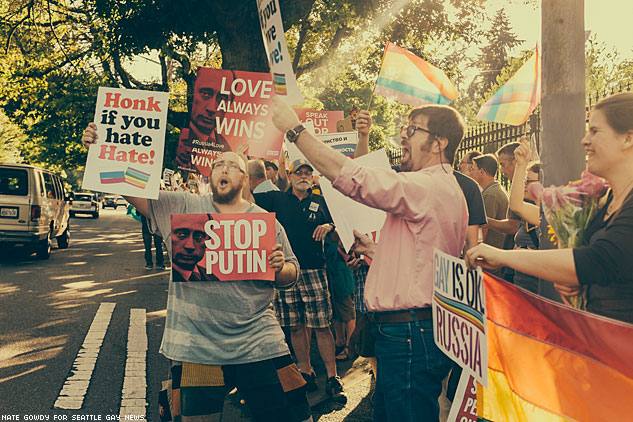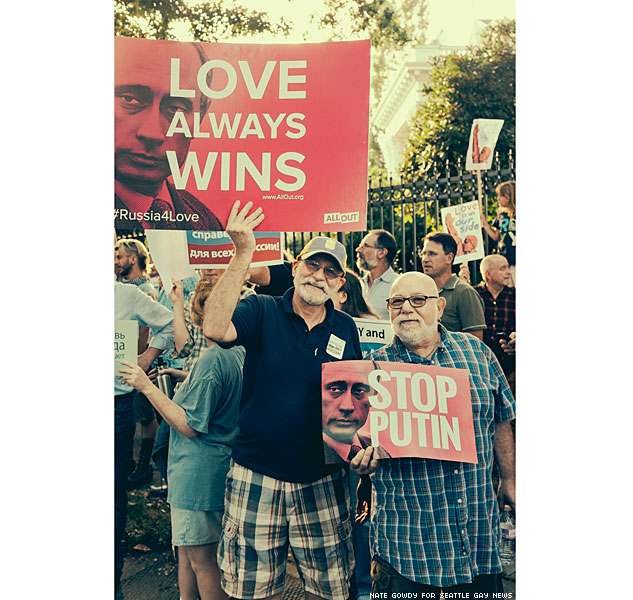 Social Outreach Seattle founder Shaun Knittel (left) with Seattle candidate for mayor Ed Murray, a state legislator who cosponsored Washington State's marriage equality bill.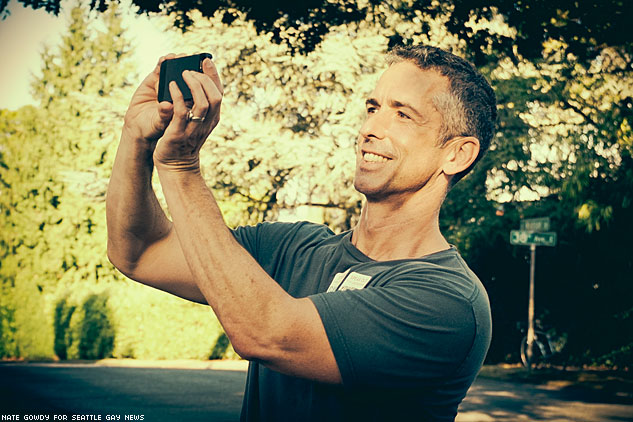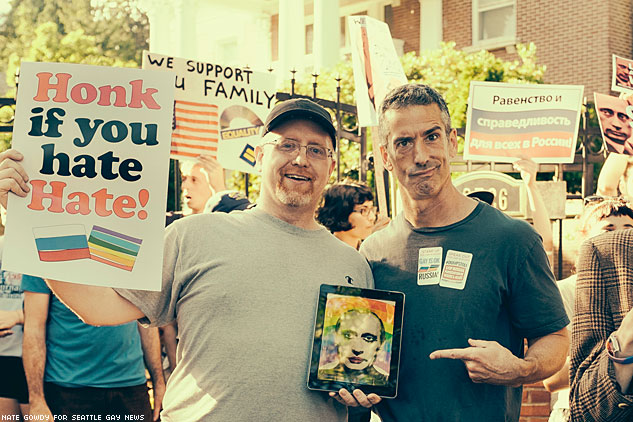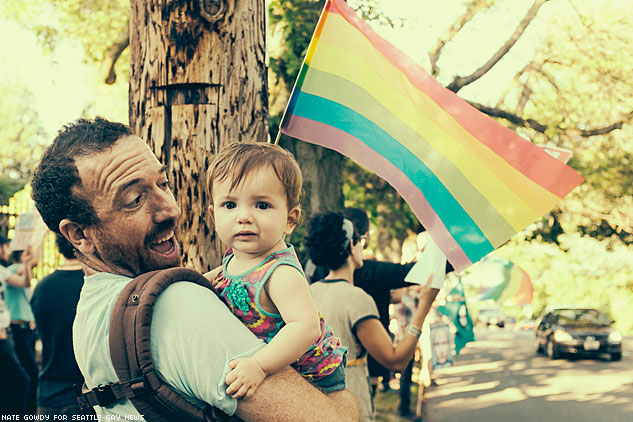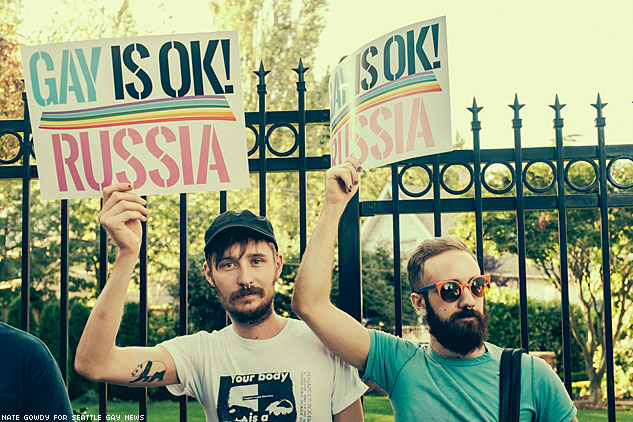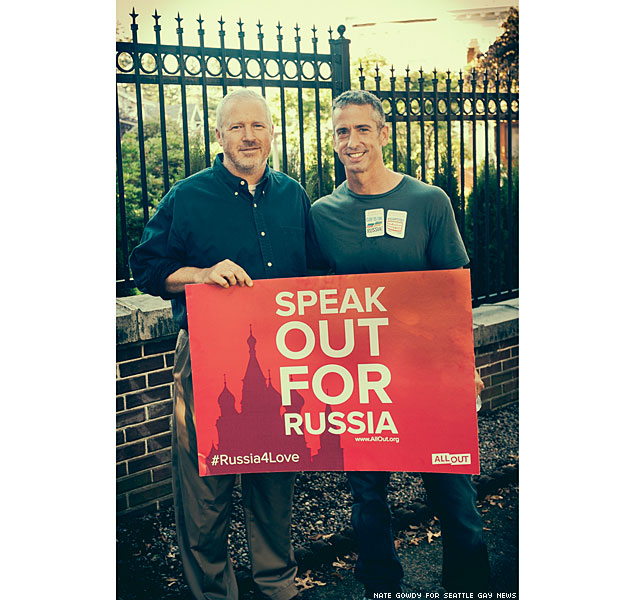 Dan Savage (right), who helped organize the rally, with Seattle mayor Mike McGinn.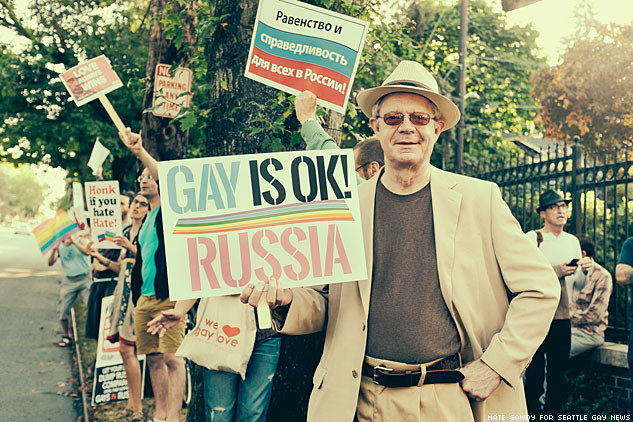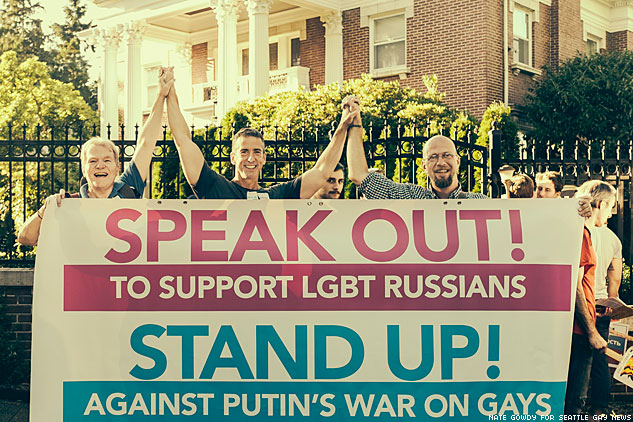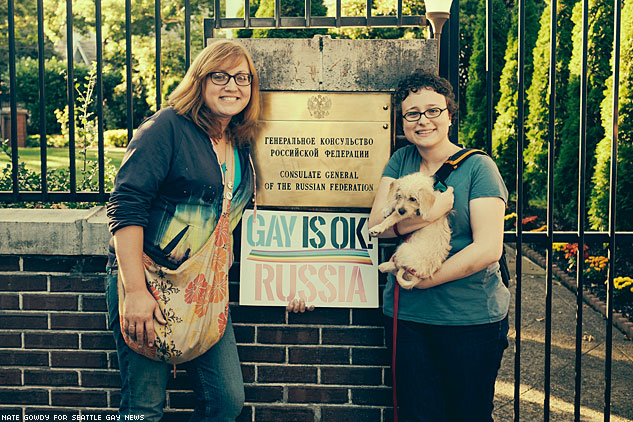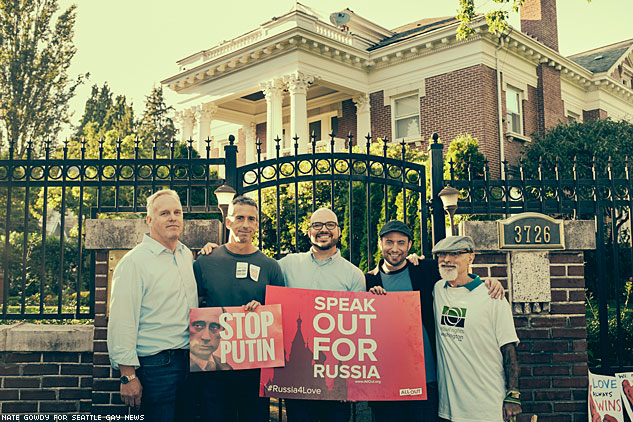 The organizers of Tuesday's protest outside the Russian Consular Residence in Seattle.