PHOTOS: Montenegro's First Gay Pride Brings Death Threats
Approximately 200 antigay protestors attempted to disrupt the first LGBT Pride Parade in the Balkan nation of Montenegro on Wednesday, reports NBC.
The protestors chanted "Kill the gays" as they threw stones, flares, bottles, and other objects at police officers who were onsite to safeguard the rainbow-clad group of roughly 40 marchers.
Montenegro is currently in talks to join the European Union. However, the county of nearly 700,000 people has been told it must demonstrate it is willing to protect human rights before it will be allowed to join.
With the violent reaction seen at the country's first LGBT Pride Parade this week, it appears Montenegro's evolution on human rights has a long way to go.
Take a look at the collection of photos from the event on the following pages.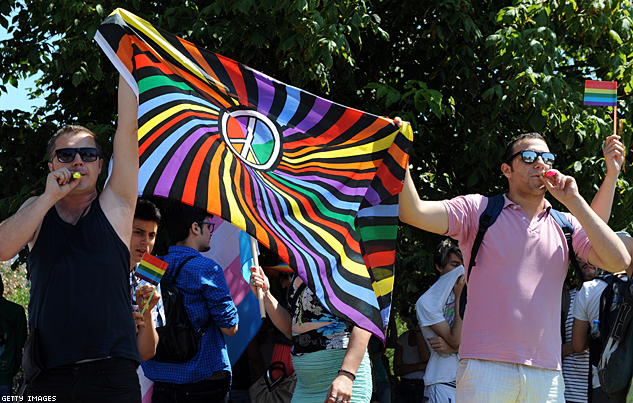 Participants take part in first Montenegro Gay Pride parade on July 24 in Budva.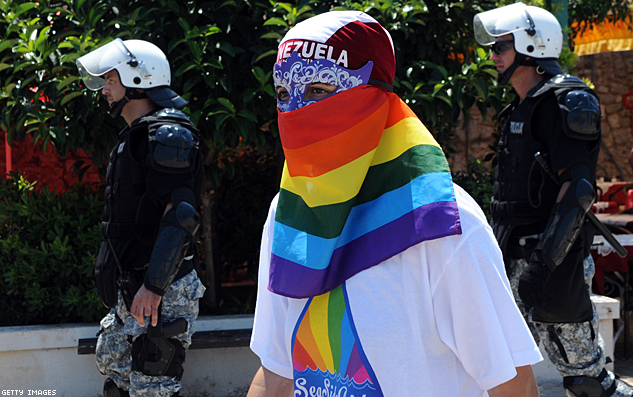 A masked participant is protected by Montenego riot police.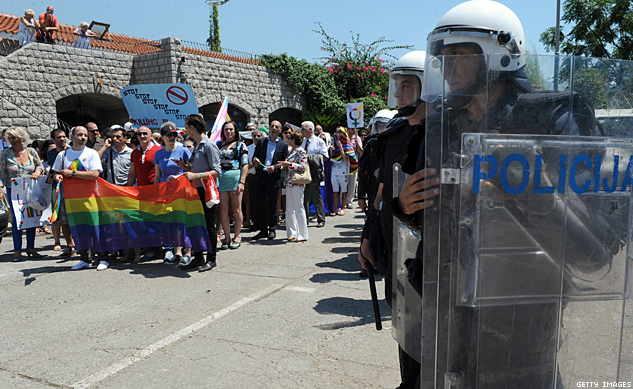 Montenego riot police protect participants of the Pride parade, held in the highly conservative Adriatic country.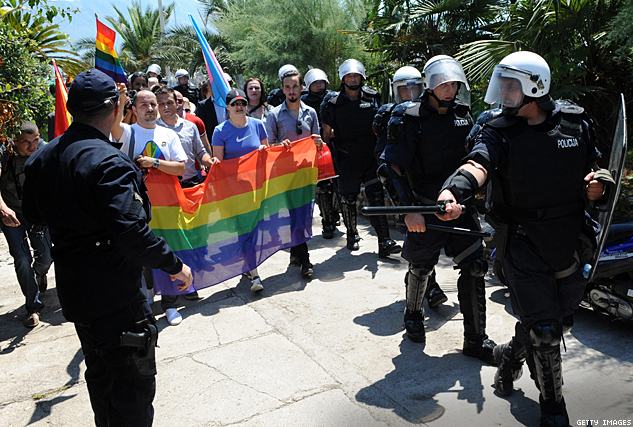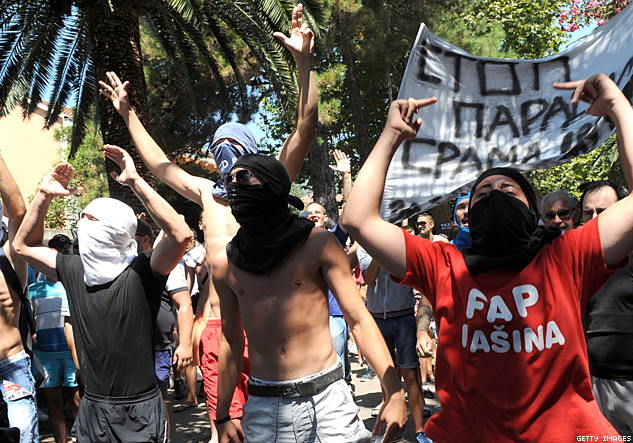 Montenegrin extremists protest against the LGBT parade. Nearly 200 antigay protestors, mostly young hardline football fans, chanted "Kill the gays!" while throwing stones and bottles toward several dozen gay activists, secured by a police cordon in the historic center of the coastal town of Budva.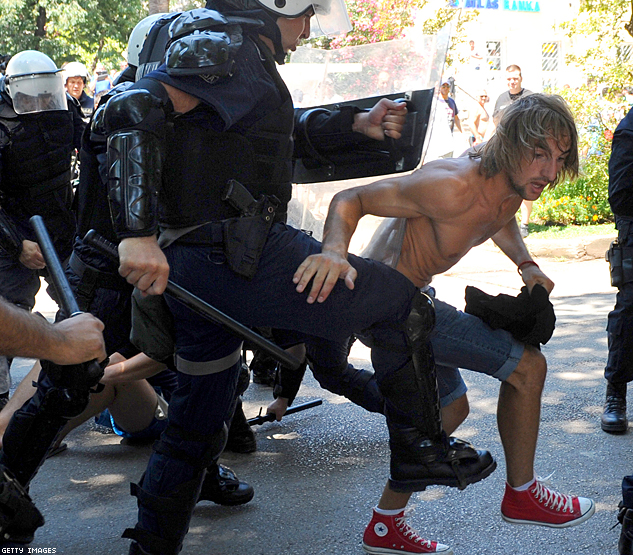 Montenegrin riot police clash with antigay extremists.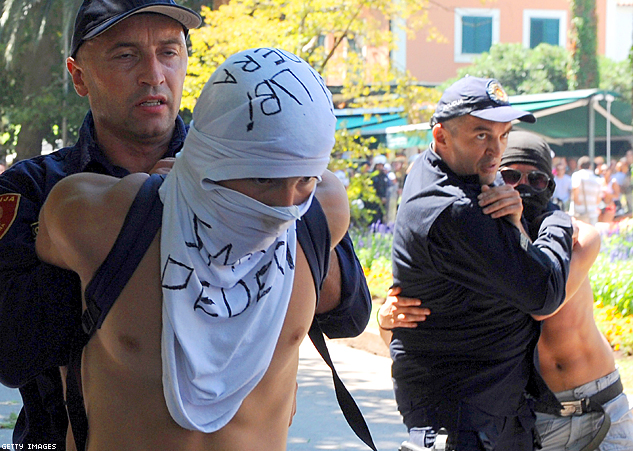 Antigay extremists are detained and arrested by the Montenegro riot police.