PHOTOS: Broadway Bares a Winter Burlesque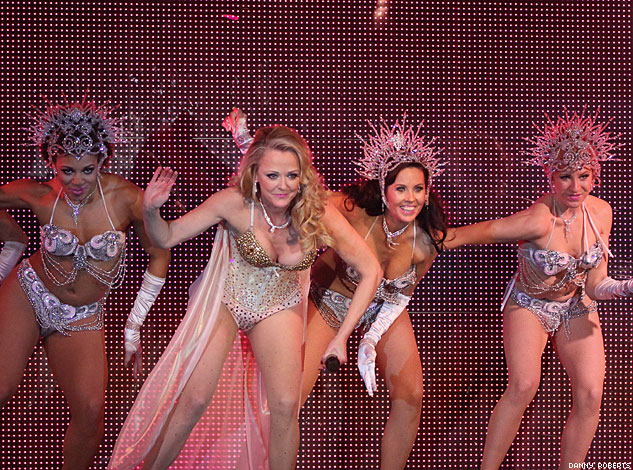 "Burlesque Is Back" Lauren Gemelli, Samantha Berger, Angie Schworer, Jenny Gruby, and Sarah Grooms
Broadway Bares turned New York City's XL Nightclub into a steamy wonderland on January 27, as Winter Burlesque heated up the stage for two standing-room-only performances. The official kickoff of the 2013 Broadway Bares season, Winter Burlesque raised an impressive $35,428 for Broadway Cares.

Winter Burlesque included some of Broadway Bares's most memorable numbers and featured a cast of 25 sizzling dancers who strutted and stripped to raise money for those battling AIDS and other life-threatening illnesses.

Bringing heat to a cold wintry night, the show began with Broadway veteran Angie Schworer taking the stage as a naughty master of ceremonies, leading a bevy of buxom beauties in the original Broadway Bares number "Burlesque Is Back," which was first staged by Bares executive producer Jerry Mitchell and written by Andrew Lippa for Broadway Bares XIII.
See Photos From the Performances on the Following Pages.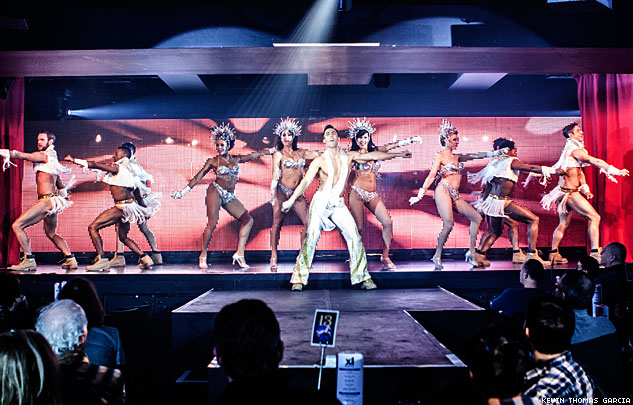 "Fringe Benefits": Cast
Steven Wenslawski then bounded onto the stage to Elvis Presley's "A Little Less Conversation," flanked by a sextet of strapping men who were bedazzled in little more than golden briefs. With help from his castmates, Wenslawski stripped off his Elvis-inspired jumpsuit to ultimately reveal nothing but a sly smile and a strategically placed hand.

In "By the Sea," six sexy men dressed in turn-of-the-century bathing costumes frolicked on the beach until a torrential downpour put a damper on their fun. But the boys quickly found other ways to amuse themselves, stripping out of their suits and coyly drying themselves with beach towels before disappearing into the sand dunes.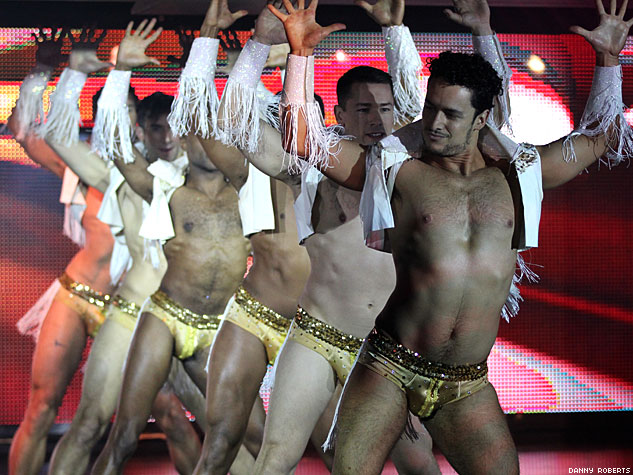 "Fringe Benefits": Sidney Erik Wright and cast
Broadway's Adam Fleming transformed into a modern-day Humpty Dumpty, the famous falling egg, and relied on a gaggle of squawking chicks to help him crack out of his shell – and down to a sexy thong – in a humorous, hip-hop striptease to Digital Underground's "The Humpty Dance."

As a high-powered banker, Matthew Steffens bumped-and-grinded his way down the runway, "paying" his fellow dancers to strip him down, losing his golden three-piece suit until he was left with nothing more than a cleverly concealed stimulus package.

Justin Smith sheepishly arrived as a hunky milkman delivering his goods to some randy farm hands in "A Big Man." Inspired by an infamous Broadway Bares V showstopper, this delivery turned into an all-hands-on-deck bath as the entire male ensemble washed down Smith's rippling abs with milk.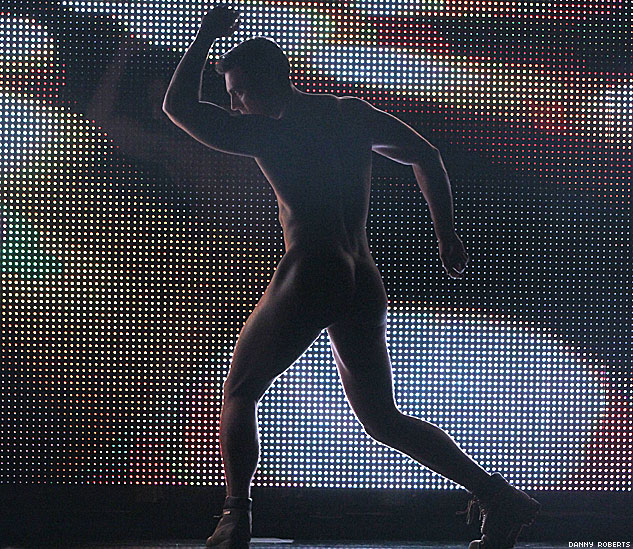 "Fringe Benefits": Steven Wenslawski
More intimate numbers included choreographer and dancer Stephan Choiniere partnering with Daria Chamanskaia for an intoxicating, athletic, and gravity-defying "Spellbound." Fire Island Dance Festival favorite George Smallwood reprised a mystical solo, "Talk to the Hand," originally created for Broadway Bares: Solo Strips. And Jamal Story and Christopher Jackson performed an explosive pas de deux about a tension-filled sexual relationship, choreographed by The Lion King's Ray Mercer.

International recording artist Matt Zarley, who won prizes for best single and best album at last year's Out Music Awards, lead the company in a thrilling finale. Zarley sang "Trust Me," a Billboard and U.K. dance hit from his most recent, critically acclaimed album, "Change Begins With Me."

Following both performances, Broadway Bares favorite Jen Cody led the company in "rotation," where the performers freestyle-danced for individual donations.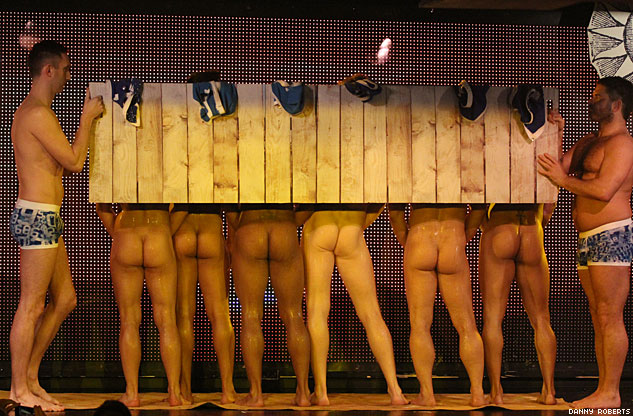 "By the Sea": Cast
Broadway Bares: Winter Burlesque was first presented as Beach Burlesque last June on Fire Island. Broadway Bares executive producer and creator Jerry Mitchell curated the show with Broadway Cares producing director Michael Graziano, selecting from 22 years of Broadway Bares favorites. Michael Lee Scott directed both versions of the show.

Winter Burlesque officially kicked off the 2013 Broadway Bares season, with four other tantalizing events still to come. Broadway Bares: Las Vegas hits Sin City April 20. Broadway Bares: Solo Strips will return to XL Nightclub May 5. Broadway Bares: Fire Island will land in the Pines June 1. And the grand finale, Broadway Bares 23, will take over Roseland Ballroom for two spectacular performances June 23.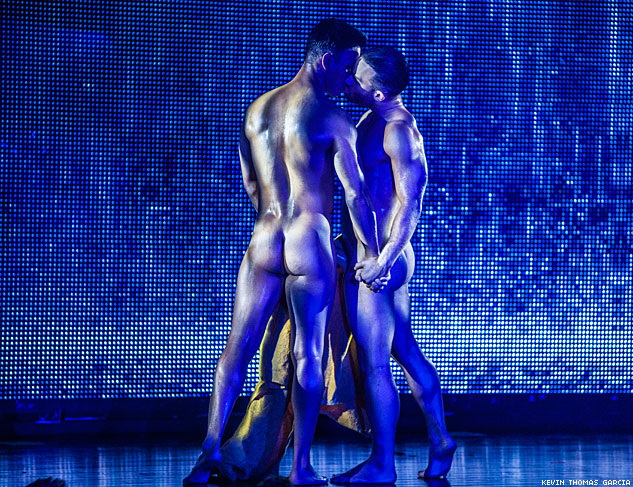 "By the Sea": Judah Gavra, Cesar Abreu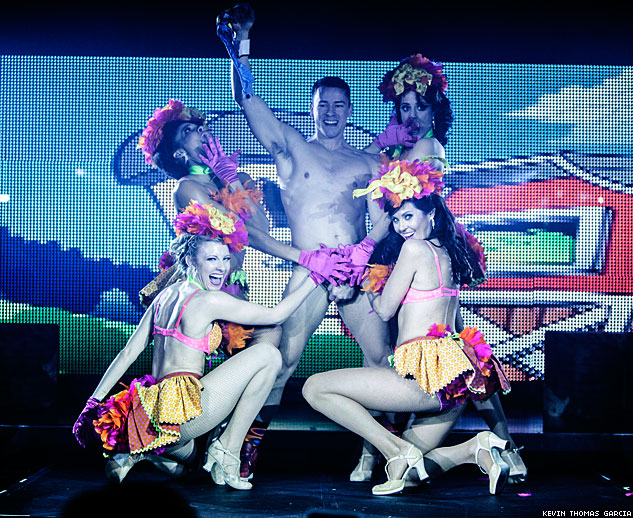 "Raise the Roost": Sarah Grooms, Samantha Berger, Adam Fleming, Lauren Gemelli, Jenny Gruby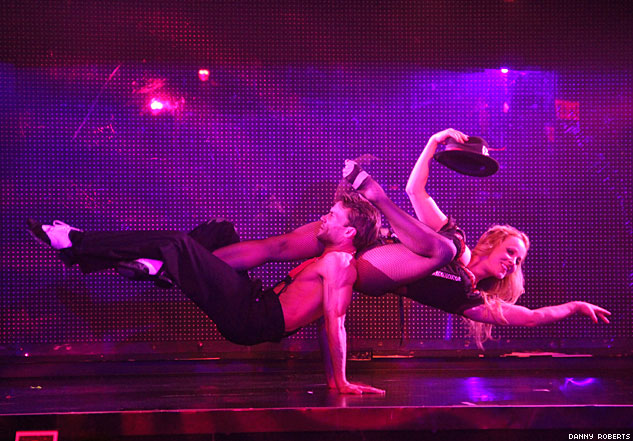 "Spellbound": Stephan Choiniere, Daria Chamanskaia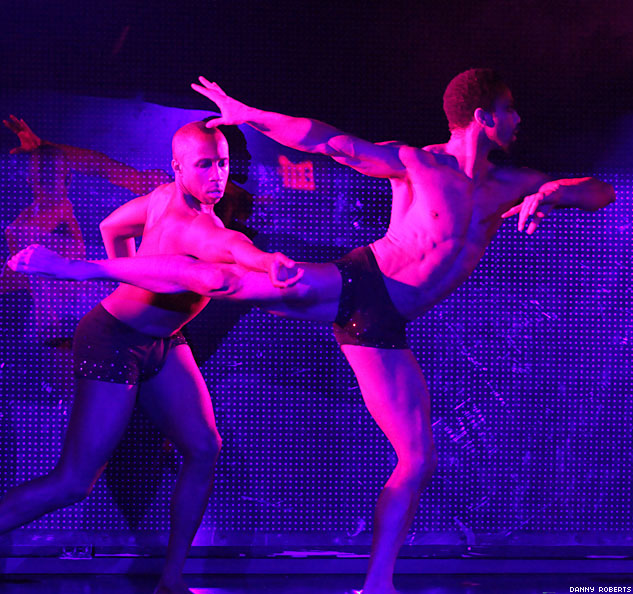 "Exotic": Christopher Jackson, Jamal Story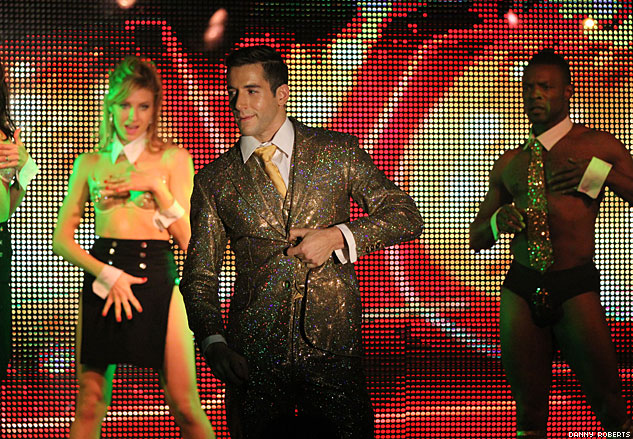 "The Banker": Matthew Steffens and cast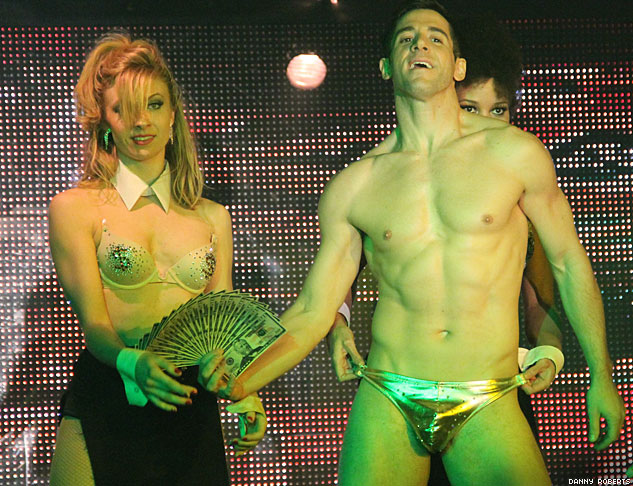 "The Banker": Sarah Grooms, Matthew Steffens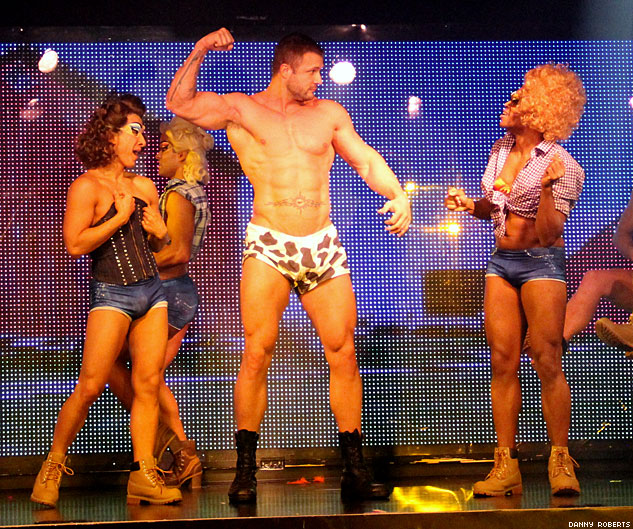 "A Big Man": Cast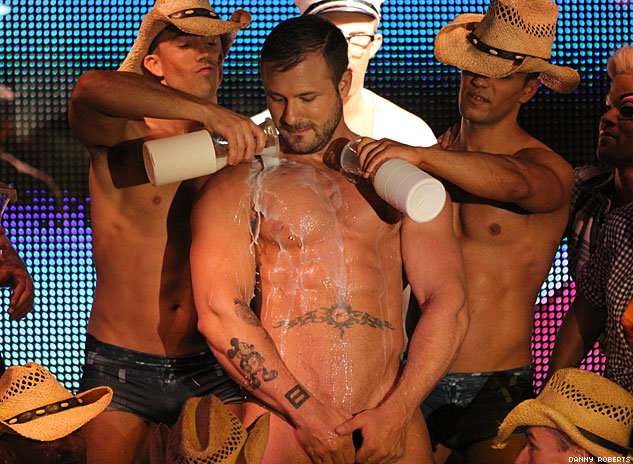 "A Big Man": Justin Smith and cast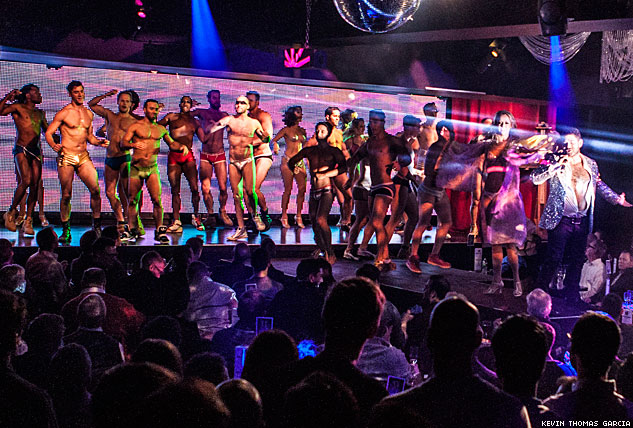 Finale