Kids DVDs for Queer Adults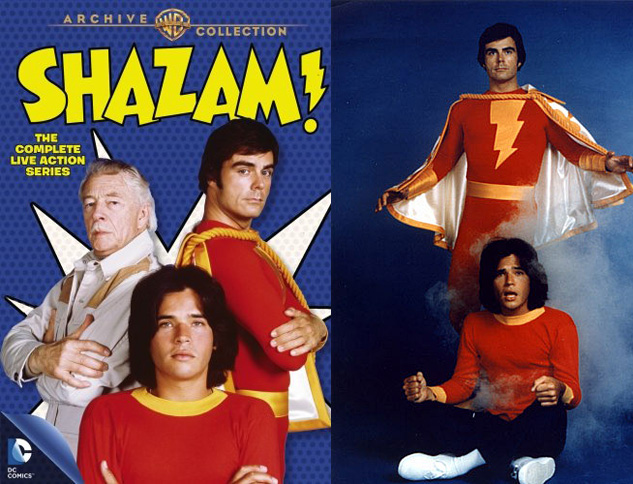 Shazam! The Complete Live-Action Series
Michael Gray, who played young Billy Batson — a feather-haired kid imbued with powers that turned him into the world's mightiest mortal, Captain Marvel — resurfaced to talk about the series at last summer's ComicCon in San Diego. As soon as they said his name, the now middle-aged Gray was greeted with an audience full of swooning straight women and gay men (and, ahem, at least one queer woman). That's because Gray was one of those unassuming but burgeoningly sexy young guys starring in a series that has almost nothing but homosocial elements built into the very premise, like the older gentleman who Billy travels the countryside with or the themes of being closeted about something, wanting to be yourself, and stopping bullies and bad guys. Just as an aside (and this is kind of gay, too): Shazam is an acronym made up of the first letters of the names of the six elders who trained Billy with their respective special gifts: Solomon, wisdom; Hercules, strength; Atlas, stamina; Zeus, power; Achilles, courage; and Mercury, speed. By uttering a single magic word Billy transforms himself into the world's mightiest mortal, Captain Marvel, played by a hunky, hairy guy with gay vibes of his own. The entire series is available in a new three-disc set.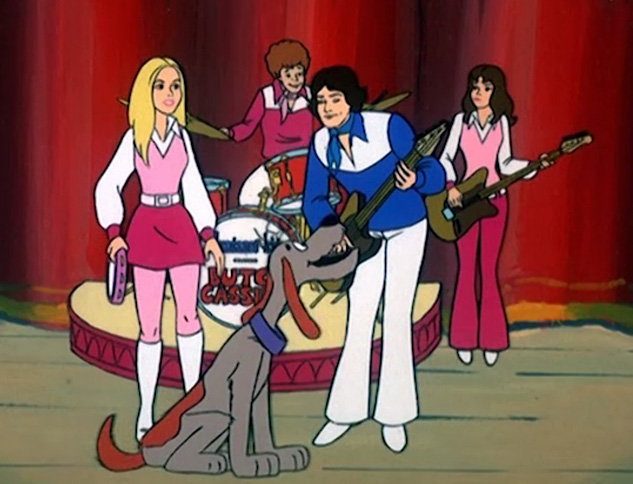 Butch Cassidy and the Sundance Kids
If the white polyester pants and blue neckscarf didn't give you a gay vibe, almost everything else about this show will. The theme song tells the angle of the show: "I pick that axe and then I get a call. Some bad guy's gonna take a fall. One by one, we're gonna meet them all and solve that mystery! Come along with me, Butch Cassidy." Yes, it was a Scooby rip off, but a re-reviewing of this two-disc, 13-episode collection of the Hanna Barbera animated series about an undercover teen superspy posing as the biggest teen pop star in the world shows it has some (ahem, queer) sparks of its own. Butch's manager (for he and the band, and for his super sleuthing) is a sentient supercomputer named Mr. Socrates who sends him and his band on missions, who cares about crime and Cassidy in a pretty sensitive way. And Mickey Dolenz, from The Monkees, plays the sort of Shaggy role a little too well. Watch and infer your own relationships between Butch and his peeps.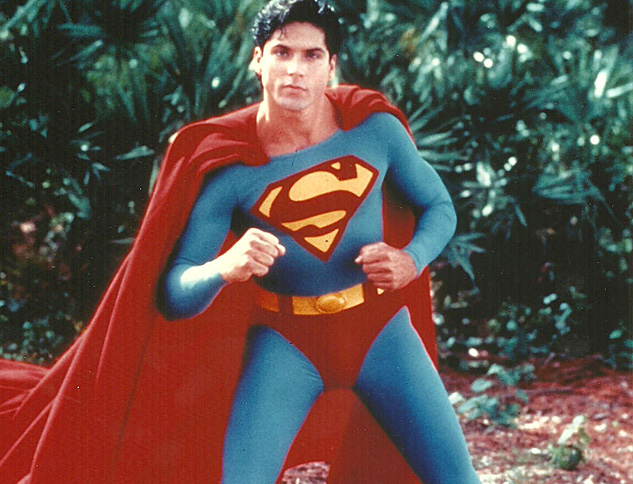 Superboy: The Complete Second Season
The long-awaited second season of the 1980s-era syndicated hit TV show Superboy — based on the DC Comics classic — finally arrives on a 26-episode, three-disc collection, and there's a lot of spandex tights. After the show's breakout success in its first season, producer Ilya Salkind opted to shake the quo and initiate some changes, including the casting of Superboy himself, making season two even better than the first because, well, Gerard Christopher can really fill out those aforementioned tights. In this season, Superboy goes up against a now folliclely-challenged Lex Luthor (who makes Lana his bride and poor Superboy has to pretend to care about her, not him, when we all know that he and Luthor are meant to be together), as well as other villains — Metallo, Bizarro, Mr. Mxyzptlk and Yellow Peri. Young viewers will get a kick out of some of the guest stars including Gilbert Gottfried, George Lazenby (Bond!), Britt Ekland, and Keye Luke.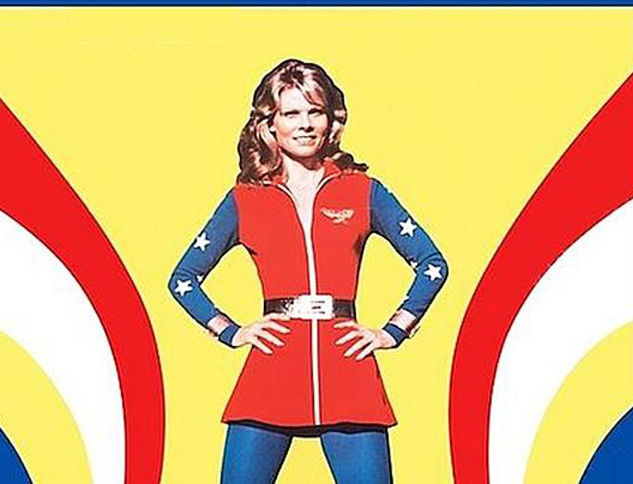 Wonder Woman
I grew up dreaming of a blonde Wonder Woman and a few years back realized it wasn't a dream; I had just watched a lot of this pre-Lynda Carter, '70s superspy take on the avenging Amazon. Cathy Lee Crosby (who used to be a sexy tennis player before she became an actress) plays Agent Diana Prince (and her alter ego Wonder Woman) in this very different TV incarnation, that was developed by scribe John D.F. Black (of Star Trek fame) and strongly influenced by '70s era comics that had Diana Prince as a mod, cat-suited crime-fighter. There are still her signature power bracelets and the infamous lasso of my dreams and even the invisible jet, so purists will get a kick out of this version of the series. Bonus: Ricardo Montalban plays a laconic lothario who tries to steal Prince's ultra-secret code books, which leads her to discover an Amazon sister-in-exile. Oh, and she goes home to Paradise Island (aka Themyscira), the home world of Wonder Woman and her sister Amazons. Can you say lesbosexy?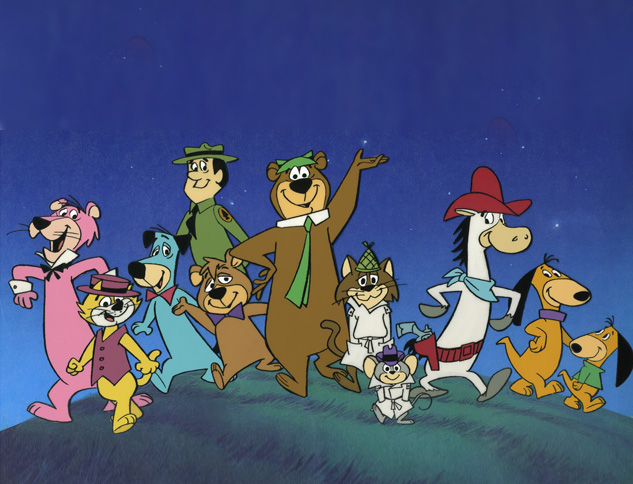 Yogi's Gang
It's here, it's queer, and it's got Boo Boo Bear! This spin-off from the smash hit ABC Saturday Superstar Movie (remember those?) entitled Yogi's Ark Lark, has Yogi and his pals confronting the evils of the era with villains as Lotta Litter, Gossipy Witch, Mr. Bigot, and the Sheik of Selfishness. Do I even need to explain the inherent LGBT-ness of it all? Yogi's younger bow-tie wearing, moral compass sporting sidekick, Boo Boo Bear, is there along with a queerish crew of other toon superstars including Huckleberry Hound, Snagglepuss, Quick Draw McGraw, Baba Looey, Atom Ant, Secret Squirrel, Morocco Mole, Wally Gator, Squiddly Diddley, Augie Doggy, Doggy Daddy, Touché Turtle, Peter Potamus, and Magilla Gorilla. There's hardly one of them that isn't sort of gay when you listen to the dialogue or read between the scenes. Also on this two-disc, 16 episode collection is the 1973 film that started it: Yogi's Ark Lark.

All of these DVDs manufactured on demand (MOD), so you can find them only at The Warner Archive Collection or the WB Shop.