Hot Sheet: The Male Form and Single Chicks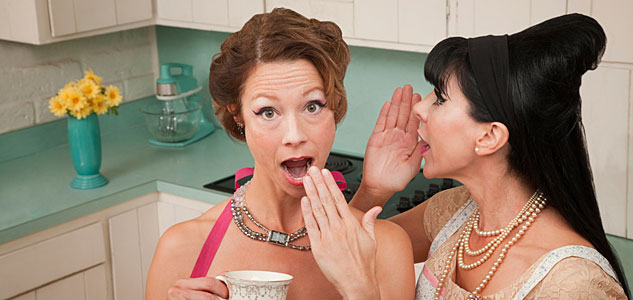 10. EVENT: Don't Tell My Mother, Los Angeles, Thursday
Just in time for Mother's Day, a motley L.A. crew of writers, readers, actors, and other power players will hit the stage for a special edition of Don't Tell My Mother, featuring Buffy actor Tom Lenk and soap star Nancy Lee Grahn (General Hospital, Santa Barbara), lesbian comic Jen Kober, Law & Order: SVU star Diane Neal, and Found magazine creator Davy Rothbart. Each will share stories about their mothers ranging from hilarious to cringeworthy to heartwarming. Fais Do-Do, 5253 W. Adams Blvd., Los Angeles; DontTellMyMother.com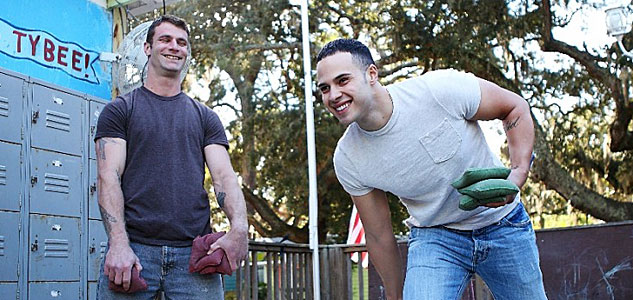 9. EVENT: Gay Days at Tybee Island, today through Sunday
LGBT Georgia's quaint little getaway, Tybee Island, is hosting its first Gay Days, inviting gays and lesbians down to its shores for three days of fun, food, and family starting Friday. Check out more at GaySavannah.com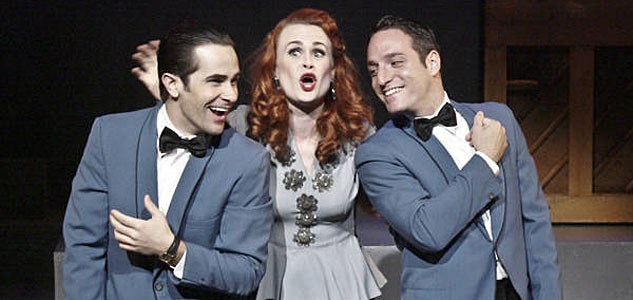 8. THEATER: Falling for Make Believe
Lorenz Hart was one of the most gifted musical-theater lyricists of the 20th century, crafting witty, bittersweet words to meld with the melodies of Richard Rodgers, in the years before Rodgers's equally noteworthy collaboration with the more sentimental Oscar Hammerstein II. Hart was also a gay man in a less than accepting era, and playwright Mark Saltzman explores Hart's trials in Falling for Make Believe, having its world premiere at the Colony Theatre in Burbank, Calif. Directed by Jim Fall (Trick, Wedding Wars, So Notorious), it features many classic Rodgers and Hart songs, including "My Funny Valentine," "Bewitched, Bothered, and Bewildered," and "Isn't It Romantic?" Now through May 19.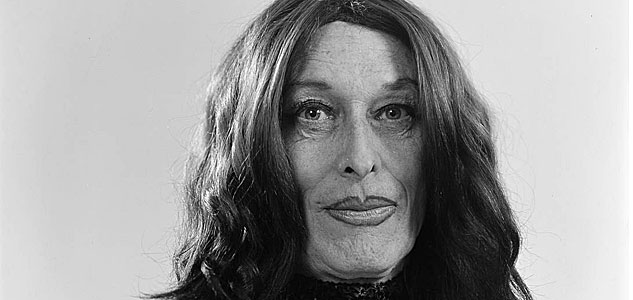 7. ART: "ID: Photographs by Andrew Overtoom"
Overtoom, a filmmaker and photographer with credits as diverse as SpongeBob SquarePants and a Morrissey documentary, displays his portraits of Los Angeles drag artists in an exhibition whose title plays off both the id and identity. Los Angeles Gay and Lesbian Center, Advocate and Gochis Galleries, now through June 1.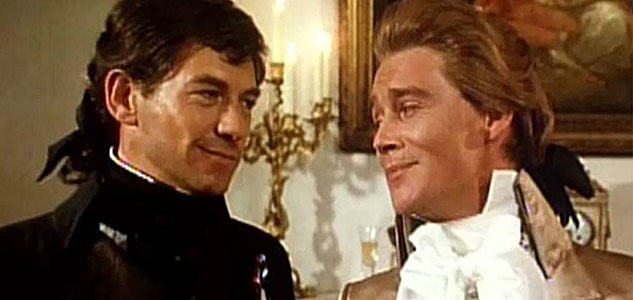 6. DVD: The Scarlet Pimpernel
Sir Ian McKellen does a wonderfully villainous turn in this lush 1982 made-for-TV film, just re-released on DVD by Acorn Media. It's set in 1790s France, during the Reign of Terror, when the French Revolution went a bit too far. So the foppish Sir Percival Blakeney goes undercover as the Scarlet Pimpernel, saving aristocrats from the guillotine, while facing danger from his nemesis Paul Chauvelin (McKellen), a henchman for the autocratic political leader Robespierre. Starring as Blakeney is Anthony Andrews (who as Sebastian in Brideshead Revisited had a "romantic friendship" with Jeremy Irons's Charles). Jane Seymour costars as Marguerite St. Just, Blakeney's wife and Chauvelin's former lover.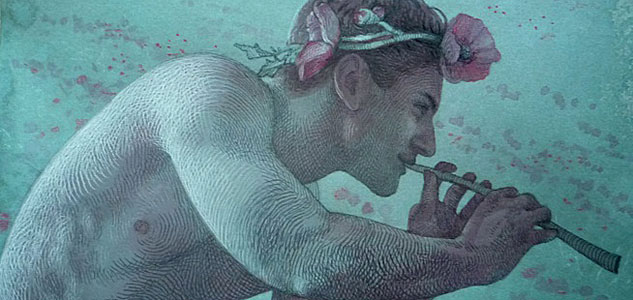 5. ART: "Visions of Men"
Running this weekend only, this exhibit features celebrations of the male form by artists Bill Crist, Darin DeField, JC Etheredge, Ricardo Francis, Anthony Gonzales, Chuck Nitzberg, Robert W. Richards, Dan Romer, Lucky Sanford, Shungaboy, Gary Speziale, Mark Vinsun, and Todd Yeager. All work will be for sale, and you can win some in a raffle drawing at 4 p.m. Saturday (winner must be present). At Leslie-Lohman Museum of Gay and Lesbian Art's Prince Street Project Space, New York City, Saturday and Sunday, noon to 7 p.m., with an opening reception tonight from 6 to 9. Art above is by Todd Yeager.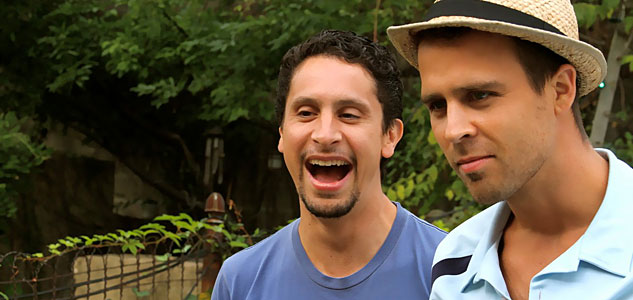 4. FILM: Turtle Hill, Brooklyn
Will and Mateo are throwing a 30th birthday party for Will at their home in Turtle Hill, Brooklyn. When Will's conservative sister stops by unexpectedly, he is forced to come out to her and face the repercussions. Beginning today, director Ryan Gielen's Turtle Hill, Brooklyn will open theatrically in New York City for an exclusive week-long engagement at Quad Cinema in Manhattan. Turtle Hill, Brooklyn has been an audience favorite at festivals around the country, including NewFest (Audience Award: Best Narrative Feature), ImageOut, the Seattle LGBT Film Festival, Palm Springs's Cinema Diverse and Philadelphia QFest, where it was hailed as "a modern-day Boys in the Band" and "intimate and affecting." Watch the trailer for the award-winning film below and for more information visit the official Facebook page.
Turtle Hill, Brooklyn (Official HD Trailer) from Ryan Gielen (Believe, LTD) on Vimeo.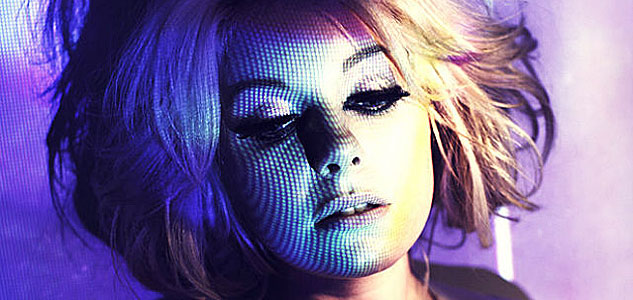 3. MUSIC: Nocturnes, Little Boots
Electro-pop beauty Little Boots broke through, at least in her native England, in 2009 with her first album, Hands. With traces of La Roux and Robyn, Hands is a delicious pop confection — if you haven't heard "Earthquake" or "Stuck and Repeat," Spotify it now — so it's wonderful she's finally back with her second album, Nocturnes (out next week). The Guardian called it "one of the pop records of the year." Judging from the accolades, we think the writer just forgot to type "best."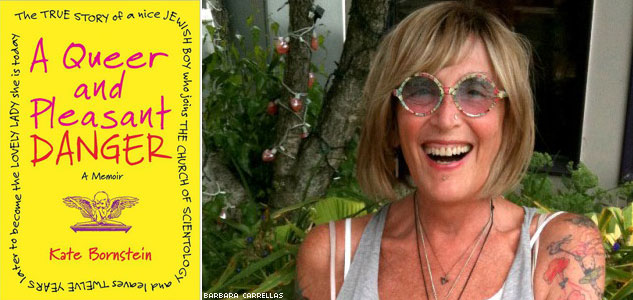 2. BOOK: A Queer and Pleasant Danger by Kate Bornstein
The subtitle to Kate Bornstein's memoir kind of says it all: "The true story of a nice Jewish boy who joins the Church of Scientology and leaves 12 years later to become the lovely lady she is today." Writer, artist, and activist Bornstein is capable of making you laugh and making you think.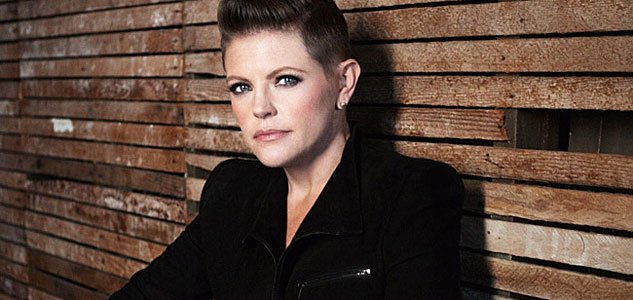 1. MUSIC: Mother, Natalie Maines
"Mother, do you think they'll like this song?" asks the album's title tune, a Pink Floyd classic covered by the always LGBT-friendly Natalie Maines of Dixie Chicks fame on her solo debut. Actually, there's much to like about the whole album, a rocking mix of covers (Eddie Vedder's "Without You," Dan Wilson's "Free Life,") and originals ("Come Cryin' to Me" by Maines, fellow Chicks Martie Maguire and Emily Robison, and Gary Louris). Ben Harper coproduced. Out Tuesday from Columbia.