Hot Sheet for March 29, 2013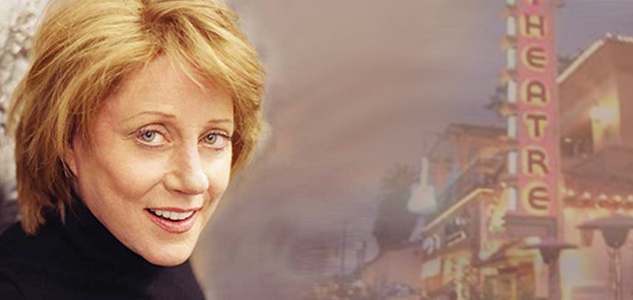 10. THEATER: The Fabulous Palm Springs Follies: Dance to the Music, featuring Lesley Gore
The Fabulous Palm Springs Follies, the long-running musical variety show in the California desert resort city, is now Lesley Gore's party. The 1960s singer-songwriter came out as lesbian a few years ago, and while no one owns her, we were glad to welcome her. She'll be appearing in the Follies' latest edition, Dance to the Music, a celebration of mid-century music and dance, at the Plaza Theatre through May 19. Find info and tickets here.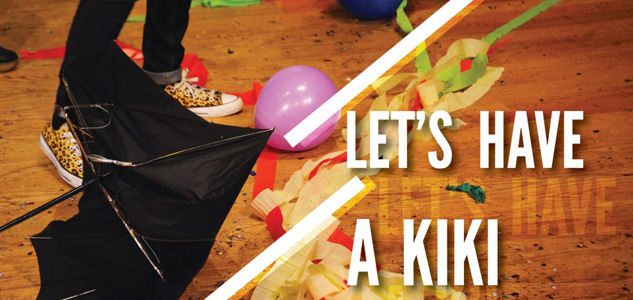 9. EVENT: Let's Have A Kiki, A Queer Comedy Show
Head to New York's cutting-edge People's Improv Theater for a night of queer comedy. Jessica Rionero (The GLOC) and Madonna Refugia (Mani/Pedi) will play host to comics Jenny Jaffe (College Humor, MTV series Nikki & Sara Live), Rose Surnow (writer for NY Mag, Vice, Jezebel), Emmy Blotnick (Late Night With Jimmy Fallon, Nylon, Comedy Central) and Glennis McCarthy (founder of GLOC). With special performances by Eliot Glazer (It Gets Betterish), and drag superstar Lauren Ordair. $10 at the PIT Mainstage, 123 E. 24th St. between Park and Lexington Saturday. Go here for tickets.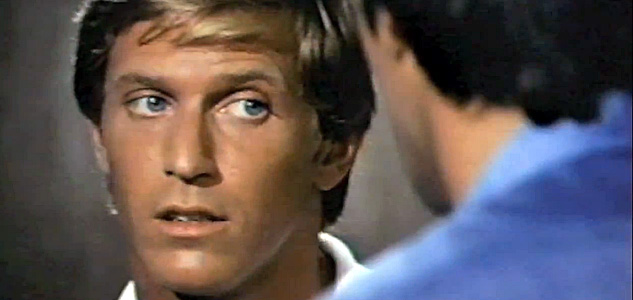 8. EVENT: Outfest Downtown 30
Outfest has been celebrating its 30-year legacy for the past 12 months, and its final screening in this series, Downtown 30, will be of the 1974 film Score, on Wednesday. The film is a groundbreaking tale of married swingers Elvira (Claire Wilbur) and Jack (Gerald Grant), who invite innocents Betsy (Lynn Lowry) and Eddie (Calvin Culver — pictured above, better known as gay adult film legend Casey Donovan) over for an evening of fun and games, and everybody gets a little more than they bargained for. Based on the racy off-Broadway play (which featured a young Sylvester Stallone as a horny telephone repairman), Score's legendary love scene between Grant and Culver was censored from early prints and only recently restored; Outfest will screen the original, uncut version. The Downtown Independent, 251 S. Main St. in Los Angeles.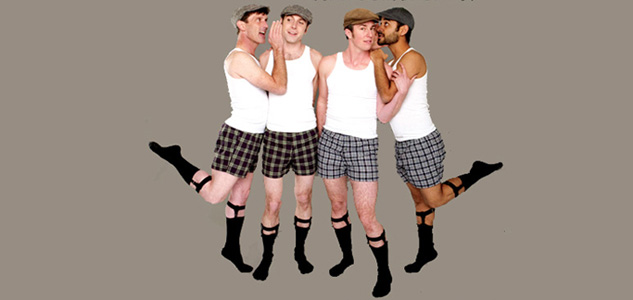 7. DANCE: The Secret History of Love
Renowned transgender choreographer Sean Dorsey returns to his home base of San Francisco this weekend to present The Secret History of Love, which uses dance to tell the stories of LGBT people in past decades, all drawn from oral history interviews. The production, which toured throughout 2012, is at the Dance Mission Theater through Sunday and has further performances scheduled around the nation the rest of the year. Go here to order tickets.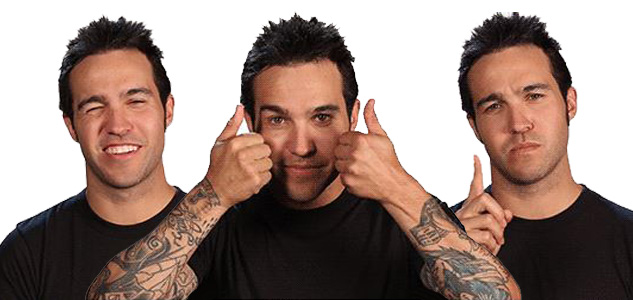 6. TELEVISION: Best Ink, Season 2
Whether body art symbolizes a love lost, an inside joke, or even a drunken mistake, every tattoo has a story. That's the premise of Oxygen's Best Ink , which debuts its second season Wednesday, April 3 at 10 p.m. ET/PT. Hosted by Fall Out Boy guitarist (and Mr. Ashlee Simpson) Pete Wentz (pictured above), the series teams up with Youtoo Technologies to cultivate user-submitted videos explaining the stories behind a given tattoo. The series is a tattoo competition show hosted by Wentz — who told Out in 2008 that he identifies as bisexual — and judged by Joe Capobianco, Sabina Kelley, and Hannah Aitchison. Featuring world-renowned tattoo artists battling it out for a $100,000 prize and a cover story in Tattoo magazine, Best Ink is sure to amuse and excite body art enthusiasts across the spectrum.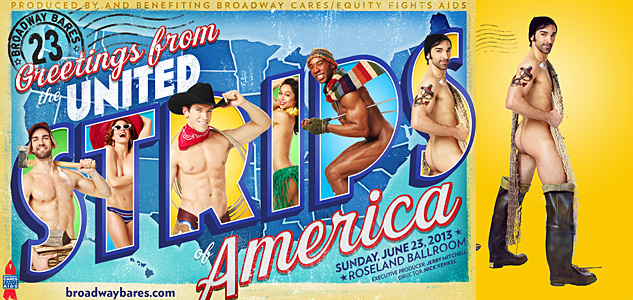 5. THEATER: Broadway Bares 23: The United Strips of America
Yes, we know that Hot Sheet helps you pick the best in this coming week's entertainment choices, but tickets for Broadway Bares go so fast, we thought you'd want to know now. This year's Broadway Bares will crisscross the country in a racy, raucous road trip, exploring the United States. Produced by and benefiting Broadway Cares/Equity Fights AIDS, Broadway Bares 23 will arrive Sunday, June 23, for two performances only — at 9:30 p.m. and midnight — at the Roseland Ballroom (239 W. 52nd St., NYC). Tickets can be purchased online at BroadwayCares.org or by calling (212) 840-0770, ext ,268. For more information and merchandise, visit BroadwayBares.com. Watch the behind-the-scenes photo shoot video here.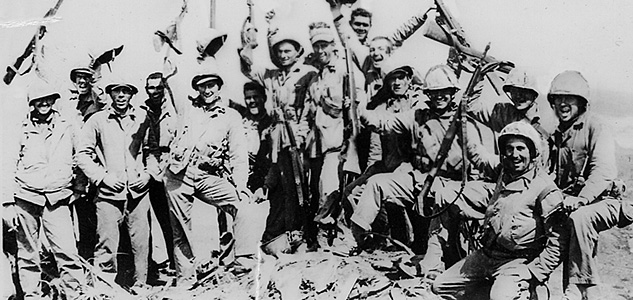 4. THEATER: Under a Rainbow Flag
This world premiere musical by Leo Schwartz, based on the life of Chicagoan Jon Phillips, portrays a group of soldiers meeting on a train as they go off to fight in World War II. Phillips falls in love with another young man, who is already involved with a woman. The production promises to explore "all types of love" and their "satisfactions and heartbreak." The show just opened at Pride Films and Plays in Chicago and continues through April 21. Tickets are available here.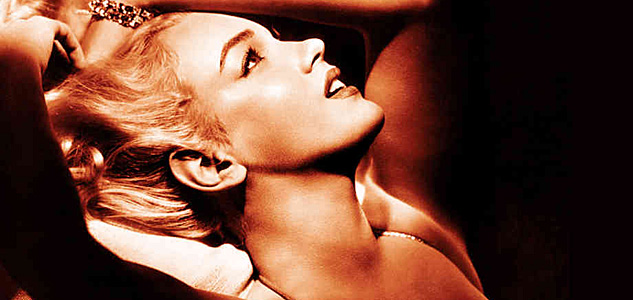 3. THEATER: Marilyn: My Secret
The legendary Marilyn Monroe was said to have had love affairs with women as well as men, and this new play by Willard Manus and Odalys Nanin explores these and other diverse aspects of Monroe's life. The real-life personages portrayed in the show include not only Monroe but acting coach Paula Strasberg, stripper Lili St. Cyr, and Robert Kennedy. The world premiere production opens Saturday at the Macha Theatre in West Hollywood and runs through April 21. Click here for tickets and more info.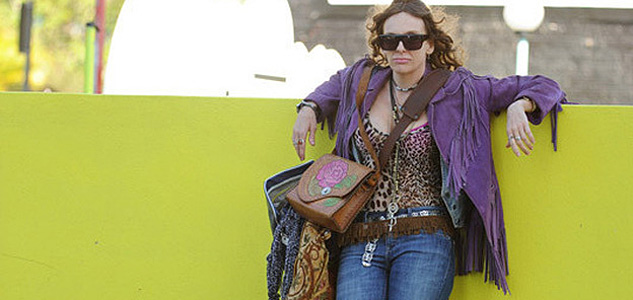 2. FILM: Mental
In theaters and VOD today is Mental, from out writer-director P.J. Hogan, the man behind Muriel's Wedding. Hogan reunites with Muriel herself, Toni Collette, who plays a very different character from the ambitious bride-to-be of the 1994 classic. In Mental, Collette is Shaz, a rough-edged chick hired to care for five daughters after their mother goes "mental" and their politician father ditches them. The dysfunctional family is not only reminiscent of Muriel's, but based on Hogan's own story. "My mother had a nervous breakdown and was taken to hospital but that was kept from me," Hogan said in a statement. "My father who didn't really have much time for us anyway, was stuck with five of us and didn't know what to do. So he picked up a hitchhiker on the side of the road and hired her as our family nanny."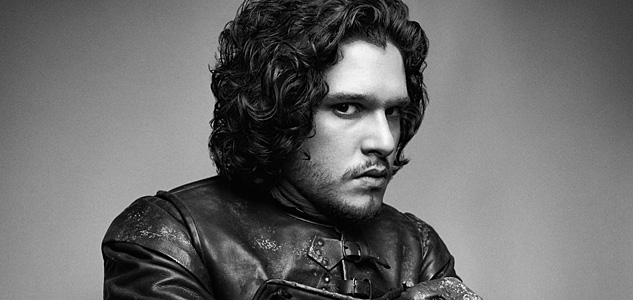 1. TELEVISION: Game of Thrones Season 3 Premiere
When HBO launched Game of Thrones two seasons ago, LGBT fans wondered how true the series would be to the best-selling books by George R.R. Martin from which it was adapted. The books have enormous casts chock-full of queer characters. Even though this was HBO, it was still television, so would the show's creators keep the LGBT content? Indeed it has. Gethin Anthony, who plays Renly, and Finn Jones, who plays his lover Loras, certainly don't get as much play as the heteros, but they have had some of the most homoerotic scenes on TV. And if you're a lesbian viewer? Well, this show features more boobs than Bush's administration. Win win. Season 3, which premieres Sunday on HBO, is based on Martin's third Fire and Ice book — widely considered his best — and showrunners David Benioff and Dan Weiss promised EW.com that it will be the most epic yet.