Hot Sheet for March 22, 2013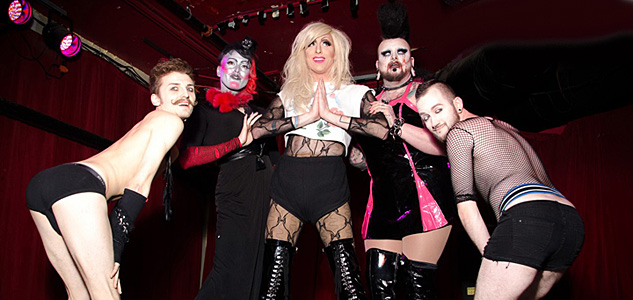 10. THEATER: Bacon Strip
Bacon Strip, Seattle's long-running "big gay variety show," moves to a new home this weekend. The monthly event, featuring drag performers, music, and outrageous comedy, was in need of a new permanent venue since its run at Re-Bar, where the show started in 2005, ended last year. It's found it at the Grill on Broadway's Atrium Stage, where it opens Saturday night with a best-of show, featuring some of Bacon Strip's most-loved performers and skits. And next month comes the Miss Bacon Strip Pageant! More info is here.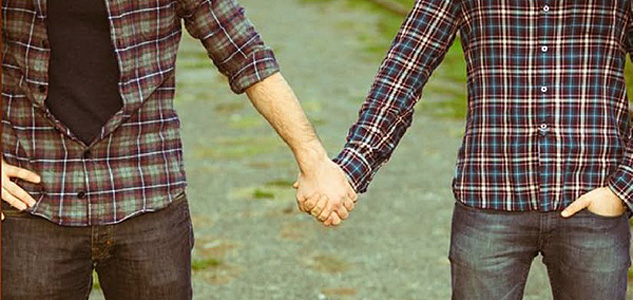 9. BOOK: When Love Comes to Town
When Love Comes To Town has been referred to as the Catcher in the Rye of its time. Tom Lennon's story of a teenager in Dublin takes place in 1990, and he is struggling to come out, while keeping up with the cool kids at school. The book has been reissued for the U.S. for a new audience of young adult readers who might see themselves in young Neil.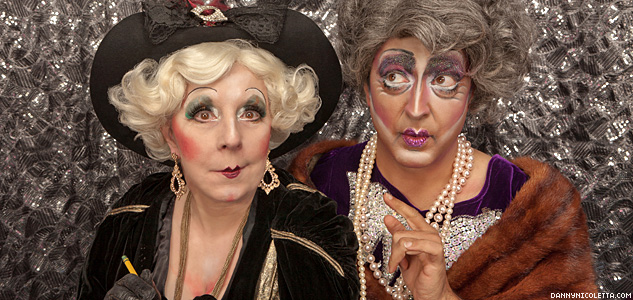 8. THEATER: Tinsel Tarts in a Hot Coma
This revival of the 1971 Cockettes musical extravaganza features three original members of the legendary San Francisco psychedelic drag troupe: Scrumbly Koldewyn, "Sweet Pam" Tent, and Rumi Missabu. Billed as resembling "a Busby Berkeley movie on acid," the show follows a temperamental actress and an ingenue from Hollywood to Broadway and back in the 1930s, and it's all set to a score of quirky musical numbers. Previews begin Thursday, and the show runs Thursdays, Fridays, and Saturdays through June 1. Click here for more information.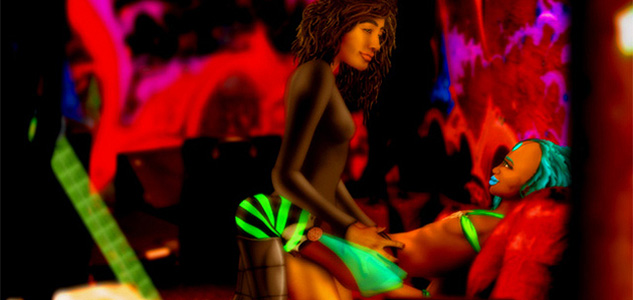 7. DVD: Strange Frame
This colorful and engrossing new animated lesbian sci-fi rock musical, which debuted on DVD this week and won best feature at Dragon Con 2012, is set 500 years into the future where the human race has abandoned an uninhabited earth. The story explores the power of love between two queer, genetically modified women — saxophonist Parker (Claudia Black from Stargate SG-1) and guitarist Naia (Tara Strong) — who fall in love, make sweet music, and fight for their freedom from the evil Mig (played pitch-perfectly by Rocky Horror's Tim Curry). This music-infused illusory tale offers vibrant animation that will bring viewers into a world of space pirates, slaves, genetic mutations, and gender blending, as well as some beloved voices (such as Star Trek's George Takei, A Different World star Cree Summers, Ron Glass from Firefly, and Buffy The Vampire Slayer's Juliet Landau. Bonus points: Strange Frame is written and directed by lesbian musician Shelley Doty and G.B. Hajim. The DVD includes behind-the-scenes featurettes with star Claudia Black, among others. You can stream, rent, or buy the film at WolfeVideo.com.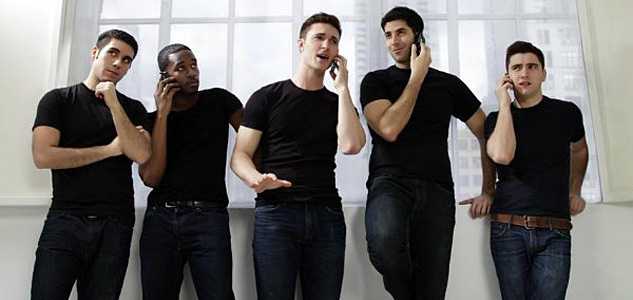 6. THEATER: Rent Boy: The Musical
Since there can be a musical about pretty much anything these days, why not turn escorts into a song and dance number? That's the question behind Rent Boy: The Musical, the new show that acts out the lives of rent boys with show tunes you can sing along to at your local piano bar. With song titles such as "Gay for Pay" and "Who Invented the Jockstrap?" it may not make the best outing for your mother, but it's better (and cheaper) than filling your weekend evenings cruising the Web. Rent Boy: The Musical is playing at New York's Richmond Shepard Theatre through March 31.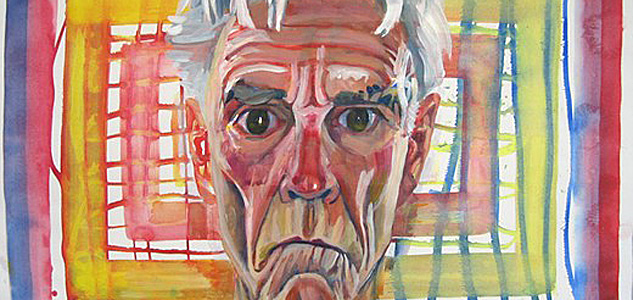 5. EVENT: ONEoff: Don Bachardy in Conversation With Susan Morgan
Don Bachardy has painted Bette Davis, Angelina Jolie, and Montgomery Clift, among many others. The acclaimed portrait artist will sit down for a conversation with art and design writer Susan Morgan at the University of Southern California in Los Angeles.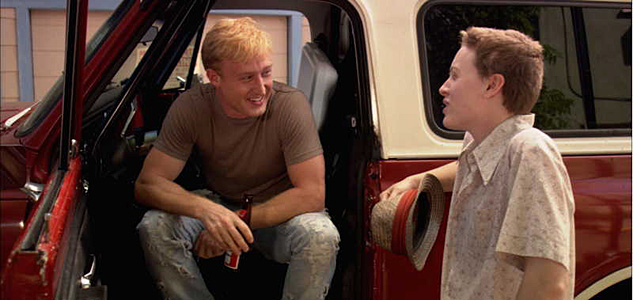 4. DVD: Bob's New Suit
In Alan Howard's new film, Bob's New Suit, the narrator is in fact a talking suit (yes, you read that right), and while it has its fair share of typical family drama, the storyline of the daughter who comes out and transitions into a man will be of particular interest to LGBT viewers. At times the film can become overdramatic, and the reason the narrator has to be a piece of clothing is never really explained, but the handling of the transgender story is enough to make Bob's New Suit a well-tailored family affair. Even better: Howard, the former lead critic for Hollywood Reporter and an exec for Columbia Pictures, makes his queer film directorial debut at age 69 with the film, which includes a couple of favorite actors (butchy supermodel Jenny Shimizu femmes it up and her trans partner is played by Third Rock from the Sun's Shay Astar, who's return to the screen is a thrill). Bob's New Suit opens today in theaters and is available on DVD Tuesday.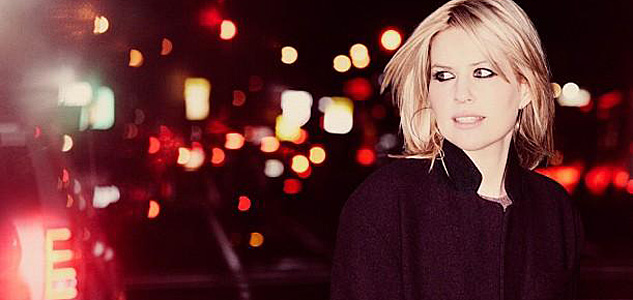 3. MUSIC: Dido: Girl Who Got Away
For many listeners, Dido's songs conjure a very specific and universal feeling ("Here With Me": romantic and sexual ecstasy; "White Flag": undying obsession), and her new collection, her first since 2008's underrated Safe Trip Home, continues that streak. Girl Who Got Away includes first single "No Freedom" (striking out on your own), the title track (restlessness in life and love), and "Let Us Move On," featuring Kendrick Lamar (getting beyond a fight). Dido recently talked to The Advocate about her new music, electronica, and her LGBT fans.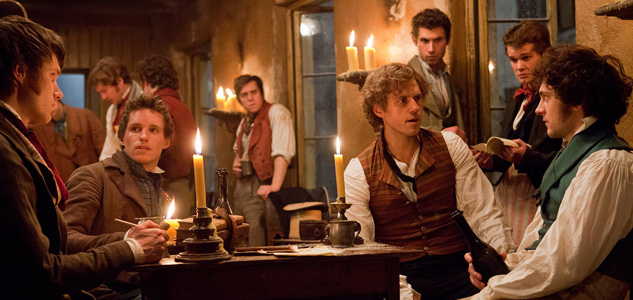 2. BLU-RAY and DVD: Les Misérables
The film adaption of one of the most popular musicals of all time, Les Misérables, is now available to bring home on Blu-ray Combo Pack, DVD, or On Demand from Universal Studios Home Entertainment. Directed by Academy Award winner Tom Hooper (The King's Speech), Les Misérables features an all-star cast including Hugh Jackman, Russell Crowe, Anne Hathaway, and Amanda Seyfried and is a beautifully realized interpretation of Victor Hugo's epic tale of broken dreams, sacrifice, passion, and redemption — a timeless testament to the endurance of the human spirit. Exclusive Blu-ray bonus features include interviews with former Les Misérables theatrical stars, featurettes exploring the film's incredible sets and real-world locations, and an in-depth look at how the star-studded cast overcame the daunting challenge of singing live rather than lip-synching the film's musical moments. Available at Amazon.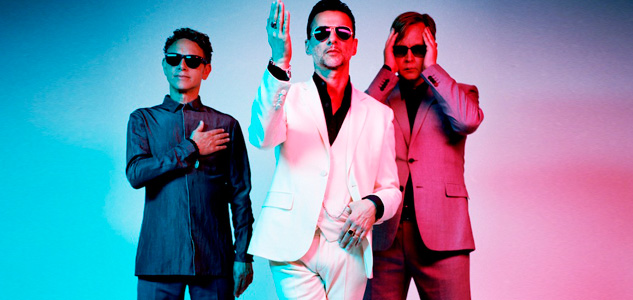 1. MUSIC: Depeche Mode: Delta Machine
Depeche Mode releases its 13th album, Delta Machine, Tuesday. Thirteen may be the group's lucky number; the album features 13 tracks, with "Heaven" as the first single. "With this release we've completely shifted our idea of how to create an album," Dave Gahan says on DM's website. "When we hit a wall where we realize the album is beginning to sound too normal, we'll mess it up and really give it that organic Depeche Mode Sound." A tour through Israel, Europe, and North America begins in May.