Hot Sheet for March 15, 2013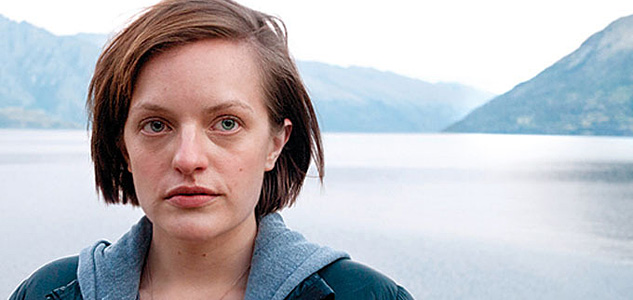 10. TELEVISION: Top of the Lake Premiere
There's a quiet brilliance to everything Holly Hunter does. (Broadcast News is still one of the best portrayals of the struggle women face in the workplace.) But as she ages, the roles she takes and the characters she portrays are even bolder, more raw, and powerful. Such is the case with her latest, a seven-part miniseries that debuts March 18 on Sundance Channel. Top of the Lake is the highly-anticipated project from Oscar winner Jane Campion (who reinterpreted feminist film form with The Piano) and star Elisabeth Moss (best known from Mad Men). The story is set in New Zealand, a land that feels both magically mythical and jarringly real, where a 12-year-old girl named Tui goes missing when it's discovered she's five-months pregnant. Moss, a police detective, is brought back to her hometown to find Tui, and in the end it takes her on a wracking journey of discovery where Moss gets to show the sort of capable but complex woman that you don't see on network TV. Hunter is a sort of (possibly lesbian) feminist spiritual guru who takes in and helps repair damaged women and children, running a de facto womyn's land out of rusted freight cars set apart in the backlands. It's a winking nod, we think, that for the role, Hunter sports a wig that makes her look very much like Campion does in real life. Bonus points: Lucy Lawless has a cameo as an estranged wife, Pete Mullens (who was the Death Eater in Harry Potter) is captivating, and there's a pivotal gay character (but it would ruin the story to say who). In all, a quiet, edgy crime drama (that's less frustrating than contemporaries like The Killing), which will keep you coming back week after week for the final whodunit. See the trailer below.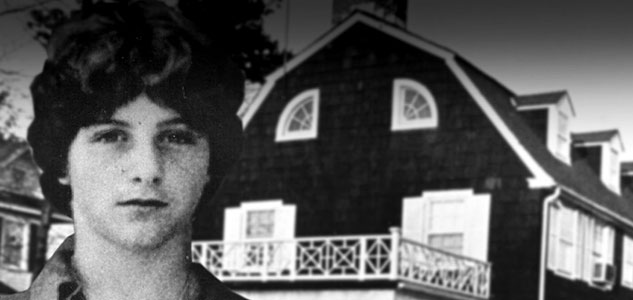 9. FILM: My Amityville Horror
Watching Amityville Horror — or better, reading Jay Anson's 1977 book about it — was supremely creepy for a kid. Imagine, though, if that experience, that haunting, was happening to you first hand while you were a kid? In director Eric Walter's new documentary, that former kid, Daniel Lutz, speaks for the first time in 35 years about what it was like living in the infamous Amityville house that terrified his family in 1975. In 1975, Daniel moved into the house with his mom Kathy and stepfather George and two siblings. The unassuming Dutch Colonial in Long Island had been where a teenaged Ronald DeFeo, Jr. had murdered six members of his family. Lutz and his parents only lived in the house for 28 days, leaving because they were terrorized by the haunting that was going on. Their story inspires that best-selling novel and the subsequent films, which still fascinate audiences today. But what you get in this documentary is so much more; it's less lurid paranormal terror and more real human horror as we see how growing up different (in this case as part of a world famous haunting that many people didn't believe) has left Daniel with psychological scars that are worse than what any Hollywood film can create. Opening in theaters today; also available on VOD at SundanceNOW. Watch the trailer below.

8. BOOK: The House of Rumour by Jake Arnott
This British novel takes form through interwoven short pieces named after Tarot cards. The book follows a burgeoning writer as he breaks through the science fiction genre in 1941 Britain, as the nation was fighting for survival during World War II. It also integrates the stories of Ian Fleming before he created James Bond, one of Adolf Hitler's deputies, an occultist, and a transsexual prostitute. On Amazon.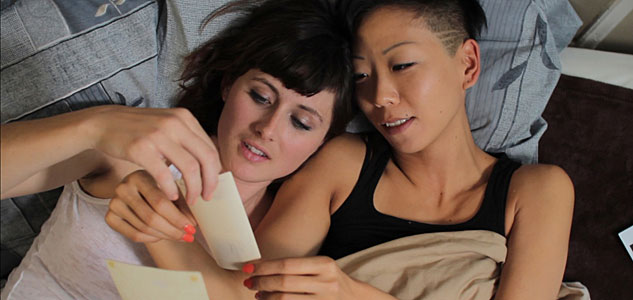 7. EVENT: Cinemarosa film series in Queens, N.Y.
This month's installment of Cinemarosa is themed, "Fairy Tales," with a selection of films that explore identity, love, and courage. The Italian documentary Trukulutru! directed and produced by Carina Wachsmann and Ilaria Paganelli, portrays lesbian culture and life in Rome, Italy. The short fiction film Polaroid Girl (pictured above) by Brooklyn-based director April Maxey, is about Sofie, a shy aspiring photographer who literally clicks with vintage camera shop owner June as they embark on an adventurous photography mission. And the third selection, a short directed by Rhys Ernst titled The Thing, which premiered at Sundance, is about a wayward couple about to embark on a road trip. $5, Cinemarosa.org

6. THEATER: One Night With Janis Joplin
Mary Bridget Davies re-creates the passionate voice and powerful presence of bisexual blues-rocker Joplin in writer-director Randy Johnson's show, which offers a concert performance with an onstage band, plus a nod to the great African-American blues artists who so influenced the singer. After having been received well in Cleveland, Portland, Ore., and Washington, D.C., One Night With Janis Joplin opens Sunday at the Pasadena Playhouse in Southern California and will be there through April 11, followed by a run in Milwaukee and a return trip to D.C. Find tickets and more info here.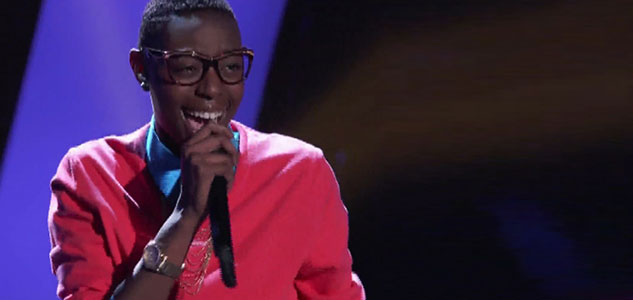 5. MUSIC: De'Borah Garner, "Coming Out Looking Good"
The adorable breakout star of The Voice's season 3 released her debut single, "Coming Out Looking Good," on Tuesday. (Download it here.) The tune contains rock, gospel, and R&B influences, according to the out singer's record label, WuLi. Check out De'Borah recording the song below and stay tuned for news about her second single.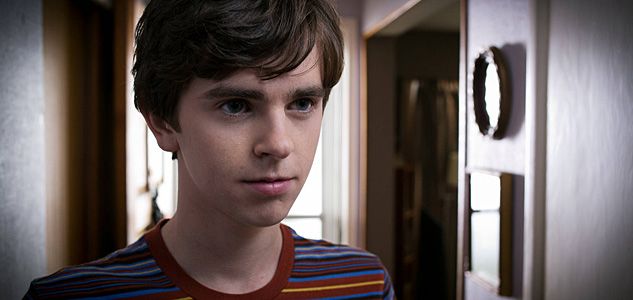 4. TELEVISION: Bates Motel
Who needs friends when you have your mother? That's the question Bates Motel poses in the dark new A&E series premiering this Monday. Vera Farmiga plays Norma Bates, mother to Norman, and new owner of a fixer-upper motel in a small town full of secrets. This Psycho prequel goes above and beyond to escape out of the shadow of the classic film and succeeds in every way. Farmiga plays Norma as the most disturbingly loving mother you've ever seen on television, and you learn that the root of Norman's psychotic behavior stems from her. Make sure to check into Bates Motel, just be warned that you may not survive the night. Bates Motel premieres Monday at 10.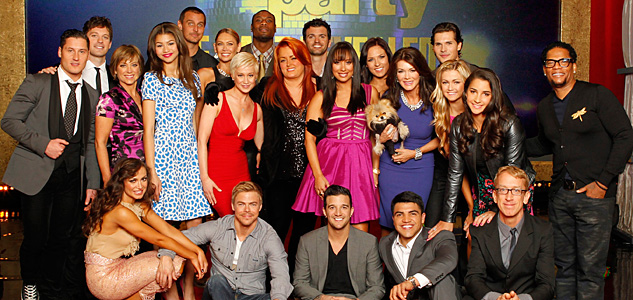 3. TV: Dancing With The Stars
When Dancing With The Stars returns on Monday with its assortment of eye-catching choreography and choreographers, actor and comedian Andy Dick will make his return to television screens. Some will tune in to see if he can ballroom with the best, or for the inevitable awkward exchange between the acerbic star and the show's exuberantly sensual judge Bruno Tonioli. The cast also includes Real Housewife Lisa Vanderpump and the former Bachelor, Sean Loew. The show airs at at 8 p.m./7 p.m. central.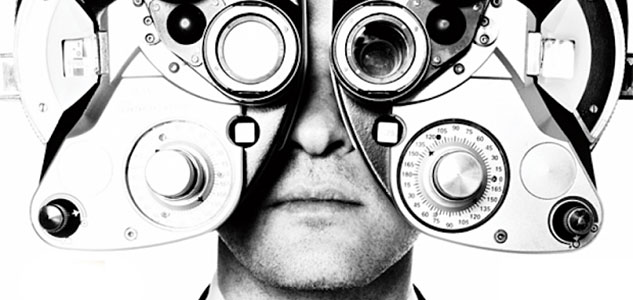 2. MUSIC: Justin Timberlake, The 20/20 Experience
It seems like J.T. never left — so ubiquitous thanks to his films, celebrity, and musical duets, but his last album, FutureSex/LoveSounds came out seven years ago. He returns with The 20/20 Experience, a retro collection out Tuesday and kicked off by swinging lead single "Suit and Tie." If you're longing for the Justin you know and love, something akin to "Cry Me a River" or "My Love," 20/20's second single "Mirrors" shouldn't disappoint; listen below.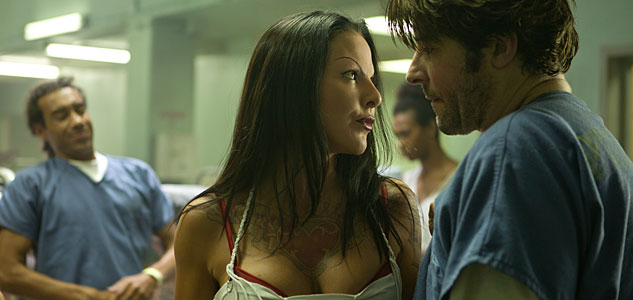 1. FILM: K-11
Script supervisor Jules Stewart's directorial debut is a brutal, unflinching fictionalized look into the real-life dormitory reserved for gay men and transgender women inside Los Angeles County Men's Central Jail, formerly known as K-11. Stewart is a seasoned script supervisor who has Hollywood connections that go back three decades — and yes, she's the mother of Twilight darling Kristen Stewart, and her brother Cameron, both of whom have cameos in K-11, the film. But despite the big names in small roles, the film's true star is Mexican actress Kate Del Castillo, who plays the ferocious, beautiful, and brutal self-proclaimed queen of the dorm, Mousey. The fast-paced, gripping thriller also features stellar performances from its supporting cast, including ER's Goran Visnjic as the literal and figurative "straight man," record producer Raymond Saxx who finds himself in K-11 after a drug-addled bender in Hollywood. Clerks star Jason Mewes is convincing as the man on the inside to D.B. Sweeney's sniveling, detestable corrupt cop, Sgt. Johnson. The film is vicious and visceral, grabbing viewers from the opening scenes and refusing to let go until the closing credits. Brilliant performances from the ensemble cast make this film a must-see, but the convincing performances also call for a trigger warning for those who have issues watching instances of rape or sexual violence. The scenes aren't graphic, but they are powerful and affecting. Stewart's K-11 hits theaters today, and is also available On Demand. Watch the trailer below.