Hot Sheet for March 1, 2013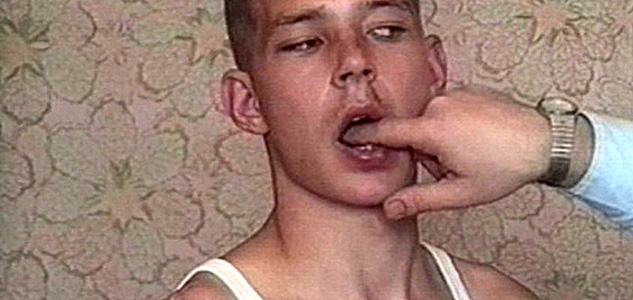 10. EVENT: Queer Sex Works: Money Power Sex
Co-presented by Outfest, this collection of experimental films explores the meat-market-like behind-the-scenes process of the queer sex industry. And sex industry doesn't just mean prostitutes — we're also talking about strippers, hustlers, rent boys, go-go dancers, escorts, whores, pro-dommes, and pornographers. Anyone who sells sex. Outfest programmer and this event's curator Kristin (KP) Pepe, as well as filmmaker William E. Jones, will attend. Monday, 8:30 p.m., $5-$10 at Redcat in Los Angeles.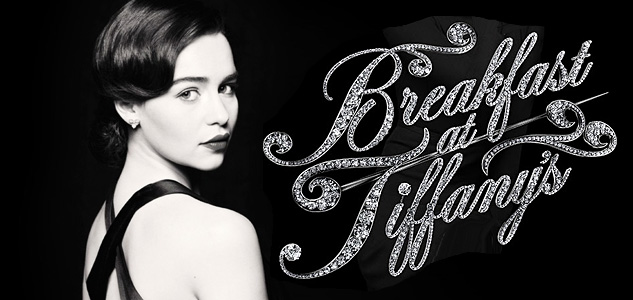 9. THEATER: Breakfast at Tiffany's
Truman Capote's great novella was made into a much-loved, if softened and sanitized, 1961 film starring Audrey Hepburn, but it's been a tough nut for Broadway to crack. In 1966 a musical adaptation with a script by Edward Albee — reflecting the darker tones of Capote's story — became one of Broadway's most legendary flops despite the star power of Mary Tyler Moore and Richard Chamberlain; producer David Merrick closed it after the fourth preview. Here's wishing better luck to a new straight (so to speak) dramatic version by Tony-winning out playwright Richard Greenberg (Take Me Out), also reportedly more faithful to Capote than the film. Directed by Sean Mathias and starring Emilia Clarke of HBO's Game of Thrones, it begins previews Monday at the Cort Theatre.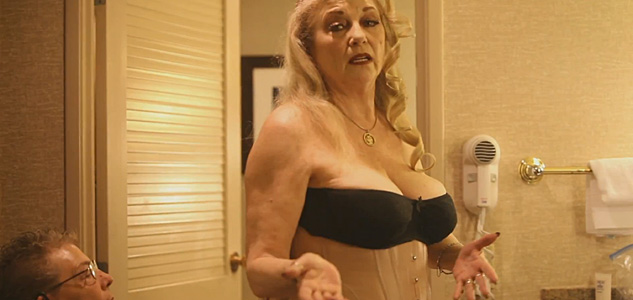 8. DVD: Satan's Angel: Queen of the Fire Tassels
Surely a worthy piece of lesbian history, Satan's Angel is director Joshua Dragotta's delightfully fascinating look at the lesbian burlesque star of the same name. Now 68, Angel Walker is a ribald bad girl who has been setting nightclubs ablaze with her legendary flaming tassel act from the early 1960s and who still brings in thousands of fans to her shows. The documentary goes through Walker's rebellious childhood and her affairs with both women and men, to her most recent long-term relationship with a devoted, adoring butch gal named Vic. Both a look at one pioneer and brief glimpse at the vast history of burlesque — all with a dose of campy goodness — Satan's Angel is sure to be a crowd-pleaser for all (adult) audiences. Bring Satan's Angel home with you on DVD Tuesday from Breaking Glass Pictures.

7. EVENT: Miscast
The annual benefit for MCC Theater, one of New York City's top off-Broadway companies, honors longtime LGBT ally Judith Light. Hosted by out actor Victor Garber, it features such gay and gay-friendly performers as Cheyenne Jackson, Jonathan Groff, Jane Krakowski, Patrick Wilson, Jesse L. Martin, Marin Mazzie, and others performing songs from roles in which they'd never be cast. It's Monday night at Manhattan Center Studios' Hammerstein Ballroom, and if you can't make it to the event, you can still bid in the online auction, which offers fabulous prizes including walk-on roles in Broadway shows and a chance to go behind the scenes on The Good Wife.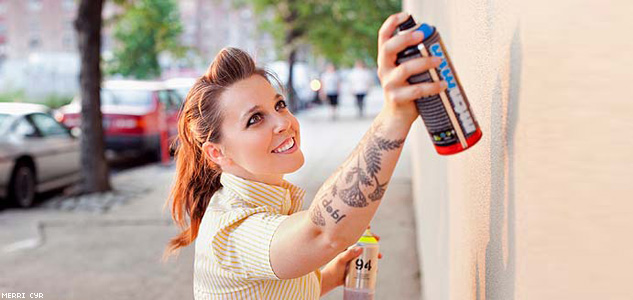 6. MUSIC: Erin McKeown: Manifestra
Out singer-songwriter Erin McKeown just released her seventh album, Manifestra, on her own TVP records. She enlists the vocal talents of actor Sean Hayes, vocalist Anais Mitchell, and Mexican-Americana indie band David Wax Museum. The latest single from Manifestra, titled "Baghdad To The Bayou," was cowritten by out MSNBC anchor Rachel Maddow. Since McKeown and Maddow are close friends, the two ladies wrote the song together over a series of text messages. The song is described as "a simmering New Orleans cut that addresses injustice from the Persian Gulf to the Gulf of Mexico" and name-checks the Deepwater Horizon oil spill, Hurricane Katrina, bought elections, all while proclaiming "you can't stop the people / when the people start to see."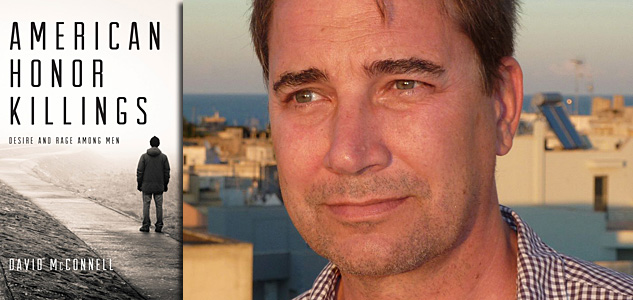 5. BOOK: American Honor Killings: Desire and Rage Among Men by David McConnell
Some may mistakenly think honor killings happen only in far-off, less developed countries, and only to women. But writer David McConnell's collection of short nonfiction pieces about honor killings in America is a searing look at masculinity and male sexual violence. The deep, vivid examination of these cases is masterful and arresting. On Amazon.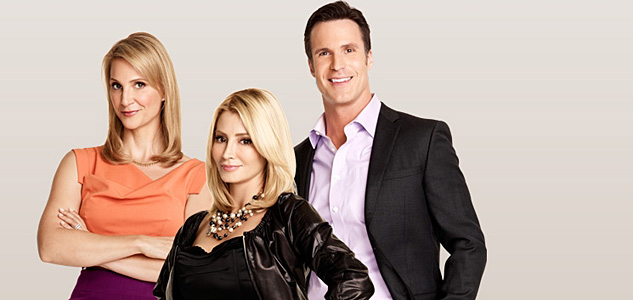 4. TELEVISION: L.A. Shrinks
While some gay men struggle to come out to family and friends, Greg Cason deals with coming out to an entire nation on TV as one of the lead psychologists on Bravo's new series L.A. Shrinks. The series follows three Los Angeles–based therapists as they try to balance personal and professional drama in the ever-hurried City of Angels. Meet Cason and his fellow headshrinkers when L.A. Shrinks debuts on Bravo, Monday at 10 p.m. Pacific/Eastern.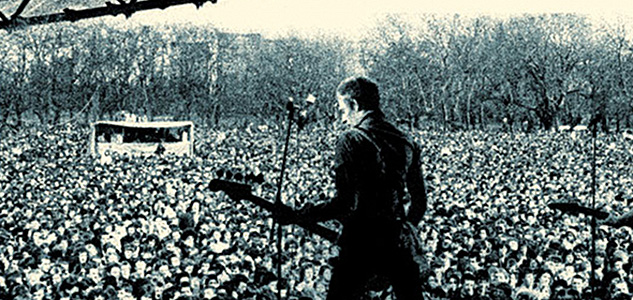 3. VOD: Let Fury Have The Hour
Rough, raw and unapologetically inspirational, filmmaker Antonino D'Ambrosio's Let Fury Have the Hour is an energetic social and historical documentary that explores how creativity is the antidote to today's cultural cynicism. The documentary employs mixed media collage, incorporating graphic art, music, animation, and spoken word, and spans three decades, bringing together more than 50 artists, writers, musicians and activists, including Eve Ensler, Lewis Black, John Sayles, Shepard Fairey, Chuck D, Tom Morello, Edwidge Danticat, Van Jones, Hari Kunzru, Billy Bragg, Wayne Kramer, and Ian MacKaye. Find out for yourself how we can reimagine the world we live in and take an active role in making that vision a reality when Fury hits your Snag Films in Video on Demand Tuesday.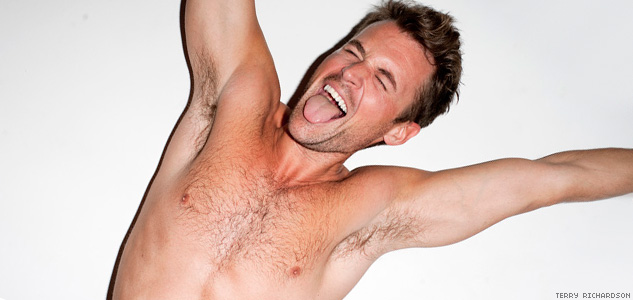 2. TELEVISION: It's a Brad, Brad World
Step inside the madness of the fashion world with your host, former Rachel Zoe assistant Brad Goreski, when the second season of Bravo's It's a Brad, Brad World premieres Wednesday. The series follows Goreski as he works with industry A-listers such as Rashida Jones, Petra Nemcova, and Coco Rocha. The premiere episode joins Goreski as he tackles the biggest challenge of his career, styling 30 looks for Kate Spade's spring-summer 2013 line, while simultaneously managing his celebrity clients for New York Fashion Week. (Catch a sneak peek of the new season)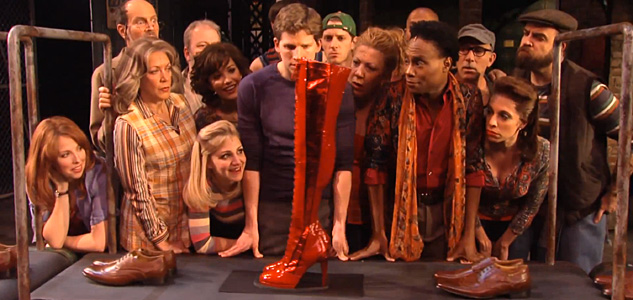 1. THEATER: Kinky Boots
The Harvey Fierstein–Cyndi Lauper musical about a shoe manufacturer who diversifies his business by crafting footwear for drag queens is ready to strut down Broadway. Fierstein adapted the show's book from the 2005 British film, the ever-unusual Lauper has contributed original songs, and Jerry Mitchell, creator of the venerable AIDS benefit show Broadway Bares, is the director and choreographer. Previews start Sunday at the Al Hirschfeld Theatre.