Hot Sheet for February 1, 2013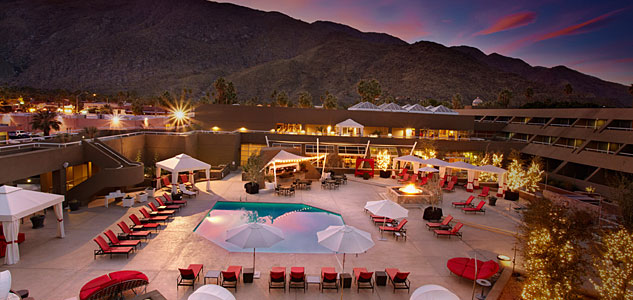 10. EVENT: Diamonds and Drag Queens Are Forever, Palm Springs
Drag queens meeting in the desert is becoming a tradition. This weekend, performances at Hotel Zoso in Palm Springs will benefit the AIDS Assistance Program. Diamonds and Drag Queens Are Forever celebrates the 50th anniversary of the James Bond film franchise and stars drag troupe Les Originales with special guests Sassy Ross, Jersey Shore, and Rita Del Taco. Saturday, 6:30 p.m., $35-$85, Hotel Zoso. Visit AIDSAssistance.org for more information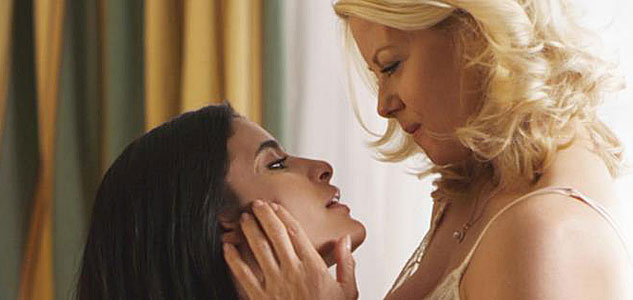 9. DVD: A Perfect Ending
Award-winning writer and director Nicole Conn (Little Man, Elena Undone) returns with a comedy of erotic errors in A Perfect Ending, debuting on DVD Tuesday from Wolfe Video. When straight, married Rebecca (played by Barbara Niven) seeks out the sensual services of high-end call girl Paris (played by True Blood's Jessica Clark), she isn't expecting to fall in love. But the aching desire and undeniable chemistry between the two opposites proves the old adage true, and the ladies can't keep their hands off each other. Also featuring Morgan Fairchild, John Heard, Rebecca Staab, and Cathy DeBuono, this sexy, humorous flick will have you on the edge of your seat.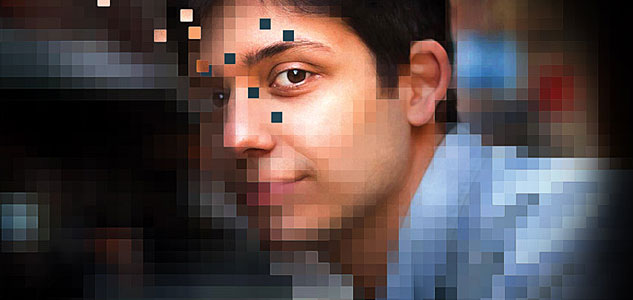 8. Theater: Teddy Ferrara
A gay student activist finds that a supposed hate crime on his college campus isn't quite what it seems in this world premiere production at the Goodman Theatre in Chicago. Evan Cabnet directs the new work by Christopher Shinn, a 2008 Pulitzer Prize finalist for his post-9/11 drama Dying City. Opens Saturday and runs through March 3; there's also a talk by Cabnet before next Wednesday's performance and a pre-show reception at nearby N9NE Steakhouse February 13.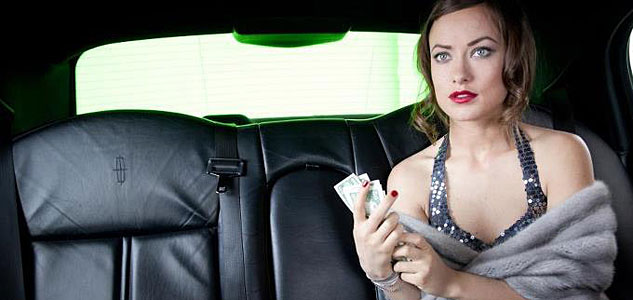 7. DVD: Deadfall
Olivia Wilde, who played a lesbian on The O.C. and a bisexual doctor named Thirteen on House, and who had sex with Ashley Greene in Butter, is sort of a honorary lesbian icon at this point, so we'll watch her in anything. This week, her film Deadfall, in which she and Eric Bana play siblings on the run from a casino heist when their getaway results in a car accident and a dead state trooper, hits DVD. Bonus points: Charlie Hunnam, Sissy Spacek, and Kris Kristofferson costar. Watch the trailer below: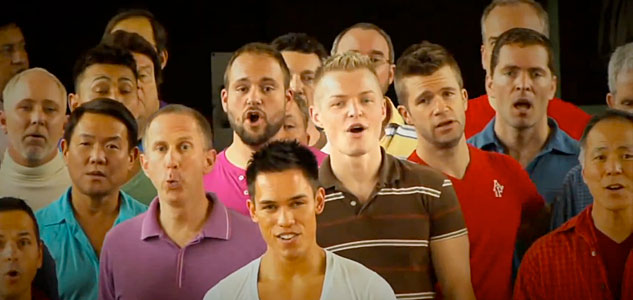 6. EVENT: It Gets Better Tour With LeAnn Rimes, Los Angeles
The Gay Men's Chorus of Los Angeles and the It Gets Better Project are partnering on a musical theater project starting this Friday. The theater project features a week of community education and school outreach about bullying, culminating in an original musical performance, accompanied by LeAnn Rimes. Tonight at 8, $50-$150, Wilshire Ebell Theatre. Visit ItGetsBetterTour.org for more information.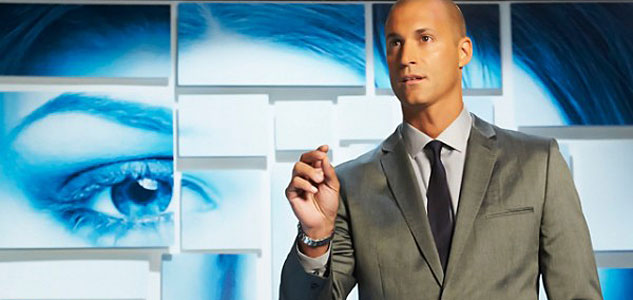 5. TV: The Face Premieres on Oxygen
Finally Oxygen has a must-see show, at least for anyone who used to love ogling judge Nigel Barker on America's Next Top Model. Barker, the model turned photographer turned reality TV judge who got the boot from Top Model last year, will the be host of Oxygen's new modeling competion, The Face. If the hunky Barker wasn't enough of a draw, the series will have celeb supermodels doing the judging, including hot mess drama queen Naomi Campbell as well as sexy Karolina Kurkova and unconventional Coco Rocha. The show premieres Tuesday at 9 p.m. Eastern/8 p.m. Central. Can't wait? Watch the first episode here: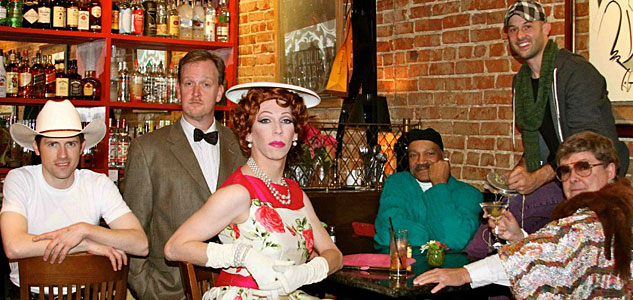 4. THEATER AND ART: An Otherwise Hopeless Evening
This multimedia event honors the great gay playwright William Inge (whose Pulitzer-winning Picnic is currently being revived on Broadway) in his centenary year with a program of four short plays in which he dealt with gay themes: The Killing, The Love Death, The Boy in the Basement, and The Tiny Closet. The actors, under Travis Chamberlain's direction, will sometimes interact with the audience in this production at Kansas City, Mo.'s Jewel Box Lounge, which once hosted the city's first drag review. In conjunction with the production, the Jewel Box exhibits artist Joseph Keehn II's "Most Unusual and So Homophile Works," including portraits of Jewel Box Lounge performers, plus artifacts from the Gay and Lesbian Archive of Mid-America. Tonight through February 17.

3. MUSIC: United States of God Des and She by God Des and She
The lesbian R&B duo of God Des and She release their fourth album, United States of God Des and She, on Tuesday. The album was produced by DJ Pain, who worked with 50 Cent, of all people. God Des and She call the album's first single, "Between the Sheets," an ode to ¹90s R&B and inspired by a day in bed with a lover. Click this link to listen to "Between the Sheets" and check their website for upcoming tour dates.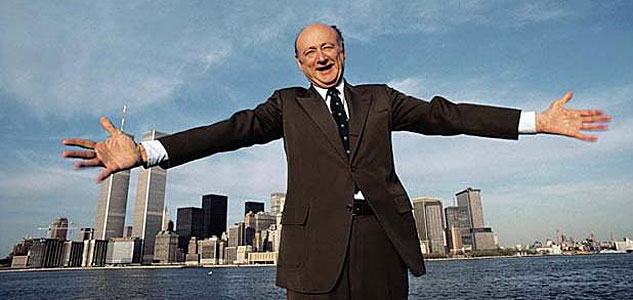 2. FILM: Koch
With news of the former New York mayor Ed Koch's death on Friday, the documentary film bearing his name couldn't arrive at a better time. Koch opened in New York City this weekend and will hit Los Angeles theaters March 1. Out magazine's Yehudit Mam called the film an "even-keeled documentary about the formidable Ed Koch, former mayor of New York City, is a fun reminder of how gritty and borderline unlivable the city was in the '70s and '80s, before everything got gentrified and hipsterized and made into a theme park." Watch the trailer below, and get all up on Ed's Koch.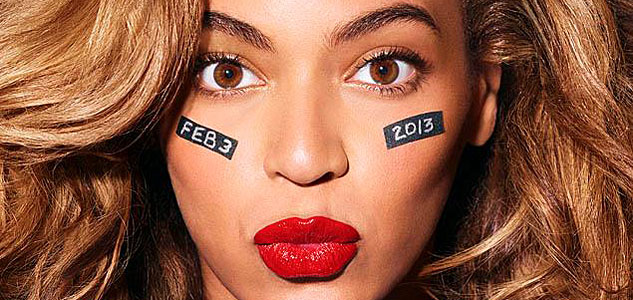 1. Super Bowl Halftime Show
What will she wear? What will she sing? Will she sing? Will Kelly and Michelle join her? There are just so many questions surrounding Beyoncé's Super Bowl XLVII hal time performance. Oh, and something about the San Francisco 49ers playing the Baltimore Ravens. We'll be live-tweeting game day, for our cross-country Super Bowl party.