Hot Sheet for April 5, 2013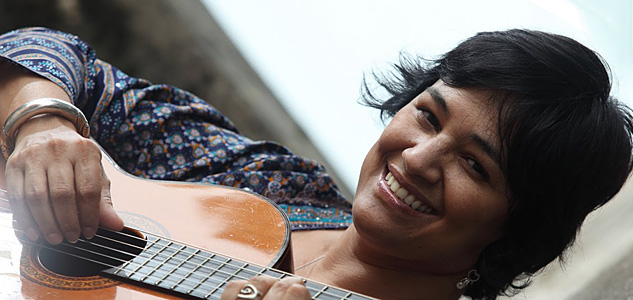 10. EVENT: Super Jam for Global Cuba Fest
Gema Corredera and an all-star Cuban jazz band will descend on Miami for the Global Cuba Fest's closing night show on Saturday. Marta Valdés, one of Cuba's most legendary musicians, will join Corredera and her band to perform music from Corredera's new solo album, Derramando Luz (Spreading Light). 8 p.m. at Miami-Dade County Auditorium. Fundarte.us for more information.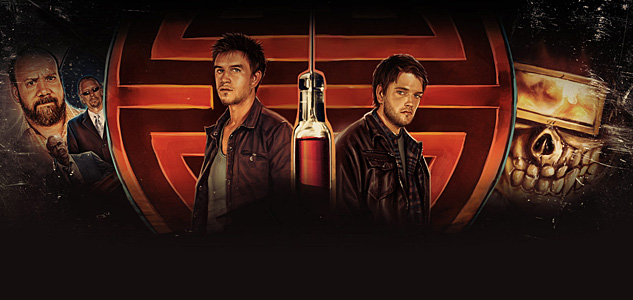 9. DVD: John Dies in the End
There's a reason why John Dies at the End was a huge hit at American Film Institute's AFI Fest: It's a rare smart horror movie that uses cerebral scariness instead of naked co-eds getting slashed. In fact, there are so many cute guys (and Paul Giamatti, who is also executive producer) at the center of this trans-genre horror flick based on David Wong's audacious book that you might not even notice the film even has women in it. Written and directed by cult legend Don Coscarelli (who geeks love because he made the Bruce Campbell-starrer Bubba Ho-Tep), John Dies centers around the Soy Sauce, a drug that promises an out-of-body experience with each hit and sends users adrift across time and space. But not everything that comes back is alive. Or human. Or safe. So with an otherworld invasion afoot, humanity needs a hero. What it gets instead is Rob Mayes and Chase Williamson as John and David, symbiotic college dropouts who can't even hold down jobs but are nevertheless damn cute to watch saving the world in this supernatural action horror comedy. Bonus features: deleted scenes, a monster design featurette, Fangoria interviews with Coascarelli and Paul Giamatti, and more.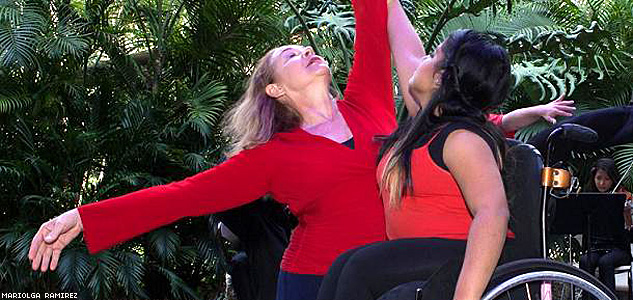 8. DANCE: New Work by Karen Peterson and Dancers
This all-inclusive, mixed-abilities dance company, based in Miami, opens its 23rd season with a program of four pieces, including a new dance by top local choreographers Dale Andree and Joanne Barrett, and one created during the company's recent residency in Sarajevo, featuring guest dancers from that city. Next Thursday and Friday at Miami–Dade County Auditorium's On Stage Black Box Theater.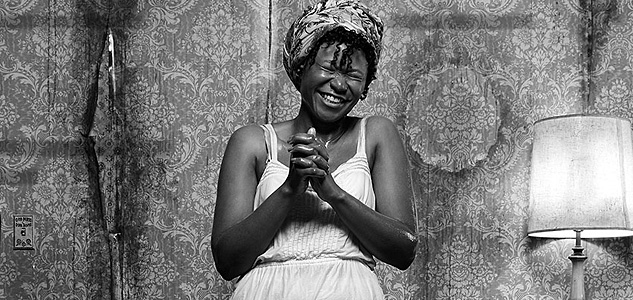 7. THEATER: Head of Passes
In rising young gay playwright Tarell Alvin McCraney's newest work, set in Louisiana at the mouth of the Mississippi River, a woman is visited by ghosts as she celebrates her birthday and ponders her place in the world. Tina Landau, who directed McCraney's The Brother/Sister Plays, is in the director's chair again for this world premiere at Steppenwolf Theatre in Chicago. Now through June 9.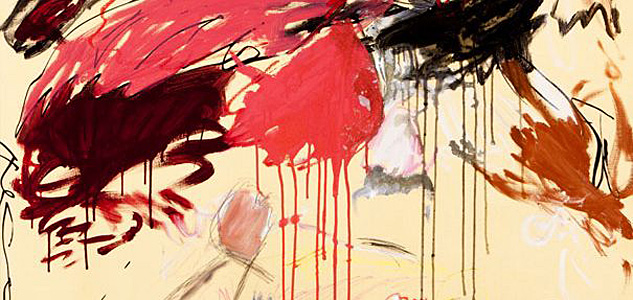 6. EVENT: Affordable Art Fair
This weekend, New York City's Union Square is home to little pink men, symbols of the Affordable Art Fair. Those guys will be handing out coupons for $5 off a ticket to the fair, where you can buy contemporary art pieces ranging from about $100 to $10,000. Work from emerging artists will hang right next to pieces by some of the biggest names in the business. The Recent Graduates Exhibition provides a chance to snap up work by a future art world star. Saturday, 11 a.m. to 8 p.m., and Sunday, 11 a.m. to 5 p.m. $15 for adults and $10 for students and seniors. Visit AffordableArtFair.com for more information.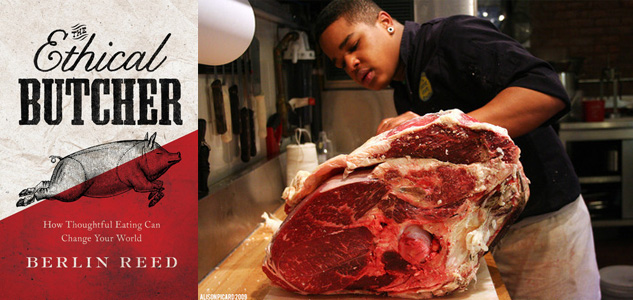 5. BOOK: The Ethical Butcher: How Thoughtful Eating Can Change Your World
Berlin Reed is more than just a pretty face — he's Portland's own Ethical Butcher. His journey began when he was a vegan and had to get a job in butchery just to make cash. Now the blogger on all matters meat is now putting out a book about how carnivorous folks can eat meat and keep a clear conscience.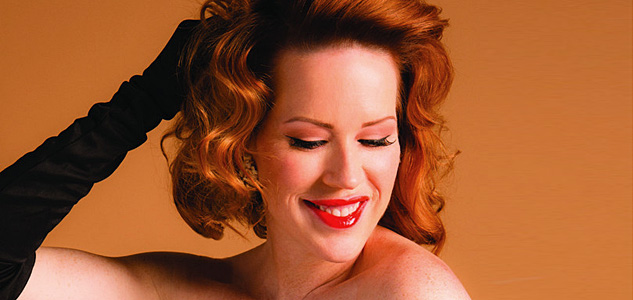 4. MUSIC: Molly Ringwald: Except Sometimes
It's not so strange that actress Molly Ringwald is releasing a jazz album Tuesday; her father was jazz pianist Bob Ringwald. "Beginning at around three I started singing with his band and jazz music has continued to be one of my three passions with acting and writing," Ringwald, also a part-time novelist, says in a statement. The 10 songs of Except Sometimes are capped off with Ringwald's take on "Don't You (Forget About Me)," the theme song to The Breakfast Club, one of the John Hughes-directed classics she starred in.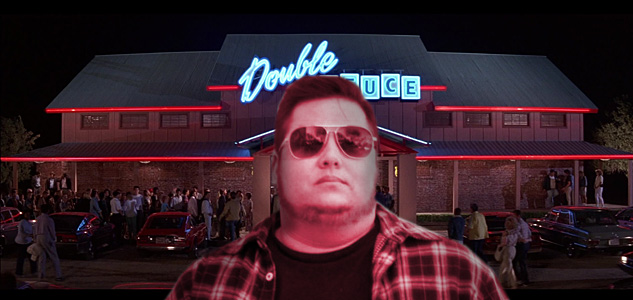 3. THEATER: Roadhouse the Rock Opera
Chaz Bono makes his theatrical debut in a musical parody of the already campy 1989 cult classic film Road House, which starred Patrick Swayze as a bouncer in a tough bar. Adapted and directed by Brooke Seguin, it's the newest effort from 30 Minute Musicals, a group that's created hilarious musical send-ups of Showgirls, Home Alone, Top Gun, Ghostbusters, and other popular movies. It's the late-night attraction Fridays and Saturdays at the Celebration Theater in West Hollywood, now through April 20.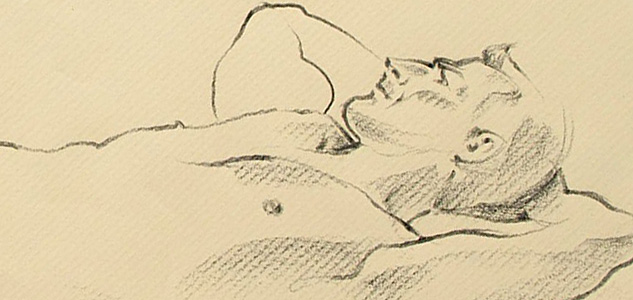 2. ART: Boys of Summer
Pines Nude Drawing, founded in 2011 by artist Carlos Pisco, is a casual drawing group established to evoke the Fire Island Pines'' past as a haven for artists and intellectuals. The artists assemble each week to draw nude models, sometimes including friends and occasionally the curious onlooker. A key aspect of the group is its changing outdoor locations, which have included pool decks, a yacht, an elaborate English garden, and secret corners deep inside the Meat Rack, the Pines'' infamous cruising ground. The exhibit, Boys of Summer: Artwork from the Pines Nude Drawing Group at the Leslie-Lohman Museum Prince St. Project Space in New York City has its opening reception tonight and continues through Sunday. Admission is free. The artwork will be for sale.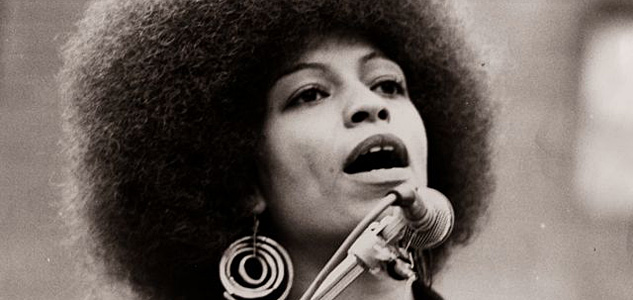 1. FILM: Free Angela and All Political Prisoners
Director Shola Lynch's fascinating new documentary about Angela Davis, Free Angela and All Political Prisoners, takes viewers back to the (now out lesbian) professor's youth, when her social justice activism got her implicated in a botched kidnapping attempt that end with a bloody shootout, four dead, and Davis's name on the FBI's 10 most wanted list. It's an engaging vérité-style doc that coincides with the 40th anniversary of Davis's acquittal on charges of murder, kidnapping, and conspiracy, and Lynch does a great job of letting Davis herself talk about being branded both a terrorist and a revolutionary. Though there's no LGBT-specific content (except Davis), it's still a relevant and provocative look at an activist who still has much to teach us (read Davis's recent book, The Meaning of Freedom from City Lights Books) and can reflect on the power struggles over race, class, and justice that continue in the U.S. The film open today in select AMC theaters in New York, Los Angeles, Chicago, Oakland, Philadelphia, Atlanta, and Washington D.C.