Books for Young LGBT Folks and Anyone Who Wants to Understand Them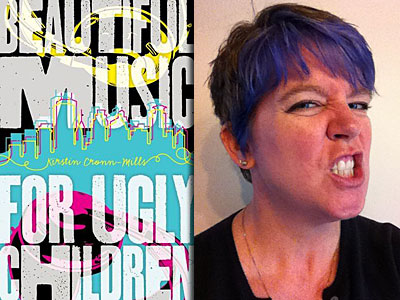 Beautiful Music For Ugly Children by Kirstin Cronn-Mills (Flux, $9.99)
Minnesota Book Award finalist Kirstin Cronn-Mills tells the story of Gabe, who for the last 18 years has been a girl named Elizabeth. Gabe has a job as a radio DJ and has plans to move up to Minneapolis after graduation. He also has a crush on his best friend, Paige, and hopes she will fall in love with him. While Gabe has high hopes for his future, he is learning to become a guy so he can leave the vestiges of Elizabeth behind. However, during his journey, he gets outed as transgender, threatened, and forced to protect himself against brutality. Chapters have fun titles, comparing big names to Elvis Presley ("Adam Lambert is the new Elvis but with eyeliner," "Katy Perry is the new Elvis because she likes kissing girls, too"), which is an entertaining addition to the book. A definite must-read for trans and genderqueer folks, especially teens going through similar issues as Gabe.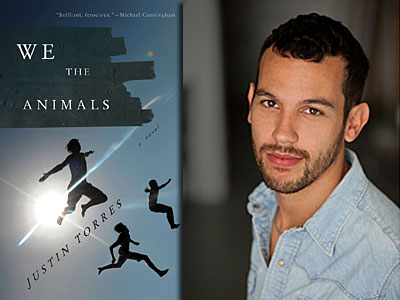 We the Animals by Justin Torres (Houghton Mifflin Harcourt, $12.95)

Now available in paperback, this acclaimed best seller illustrates the brutal love that connects a family that encompasses a white mother, a Puerto Rican father, and three brothers. Gay author Justin Torres, who had a difficult childhood, takes elements from his own life and portrays them in his novel. From the intense unity of the narrator's family to the escalating feelings of estrangement, this is a powerful story about a child's transition into an adult. This beautifully written novel will enchant a wide range of readers.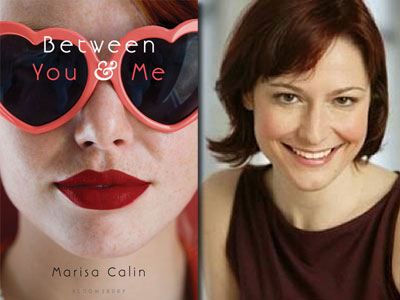 Between You & Me by Marisa Calin (Bloomsbury, $16.99)

In this debut novel, author Marisa Calin tells a different story of first love in the form of a screenplay. Phyre as "ME" is a girl who starts to develop feelings for her new drama teacher, a woman named Mia. Phyre's best friend, addressed as "YOU," is always by her side although we are never clear if "YOU" is a male or female. As Mia is oblivious to Phyre's feelings, Phyre cannot comprehend the depth of her best friend's feelings. But while Phyre tries to get close to Mia, her relationship with her best friend starts to grow apart. This dynamic story about unrequited love, relationships and the complications they bring is an easy and fun read for young adults.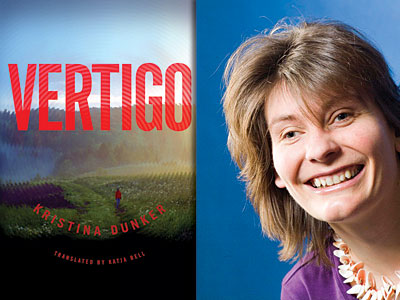 Vertigo by Kristina Dunker (AmazonCrossing, $14.95)
Sixteen-year-old Eva is in love. She has plans for a romantic getaway to a country house with her boyfriend, Julian. But her plans change drastically when her train is delayed and she is unable to pick up Julian. She is stranded alone late at night and witnesses a group of teenagers beating a young boy. Eva flees the scene unnoticed but ends up losing her diary, an extremely personal book of her deepest, darkest secrets that includes her visits to a psychotherapist. During her journey she meets a stranger who seems to know too much about her, which has her questioning if he is who she believes he is. This captivating new novel perfectly captures the intense range of emotions of adolescents.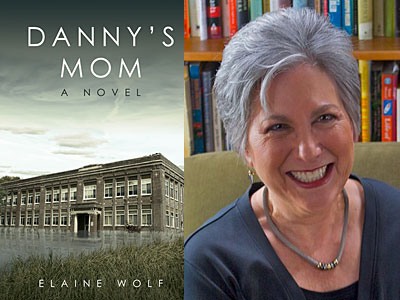 Danny's Mom by Elaine Wolf (Arcade Publishing, $24.95)
Anguished mother Beth Maller has recently returned to her job as a high school guidance counselor following the loss of her teenage son Danny in a car accident. She blames her husband for his death, for he insisted the roads were safe that snowy night, when Beth strongly disagreed. She also blames herself for avoiding confrontation with her husband. This incident causes Beth to become a leader at Meadow Brook High, where she learns to speak out and fight against homophobia, bullying, and negligent administrators, risking her personal and professional life. Danny's Mom is an eye-opening novel about what really goes on in schools and with the people in charge. This is an excellent and essential read for mothers, adults who work in schools, and the LGBTQ community.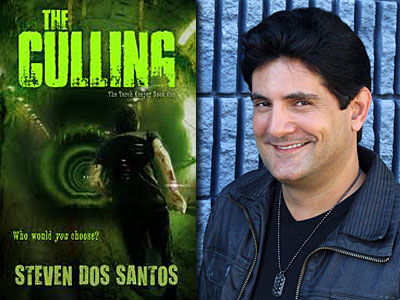 The Culling by Steven Dos Santos (Flux, $9.99)
This is the first book in a planned series from debut author Steven Dos Santos, in which five teens over the age of 16 must viciously compete to become an agent of the Establishment, a totalitarian government that rules the futuristic world. In order for competitors to successfully participate and succeed, their family members are held as captives and killed if they should fail. Main character Lucian "Lucky" Sparks is betrayed by a close friend and becomes one of the five recruits for the Establishment, making his 4-year-old brother, Cole, the chosen family member to be killed. While Lucian fights to survive and forms edgy alliances with other recruits, he finds himself irresistably attracted to rebellious recruit Digory Tycho. But in the end, only one of them will survive, and Lucky will do whatever it takes to keep his brother and himself alive. This is an exciting read for all you adventure-seekers. It's like the Hunger Games, except with gay characters.
Endangered by Eliot Schrefer (Scholastic, $17.99)

If you've always felt a deep connection with animals, this book is for you. Author Eliot Schrefer writes a story based on his experience at a bonobo sanctuary in the Democratic Republic of Congo, where he conducted extensive research on bonobos and their culture. This novel is about 15-year-old Sophie, who follows her mother to a bonobo sanctuary. Sophie is not excited to be there, since this is her mother's passion and not her own. She then meets Otto, an infant bonobo, and for the first time in her life feels a special connection with an animal. As things progress between Sophie and Otto, a revolution breaks out and their sanctuary is attacked. They must escape to the jungle and struggle to survive.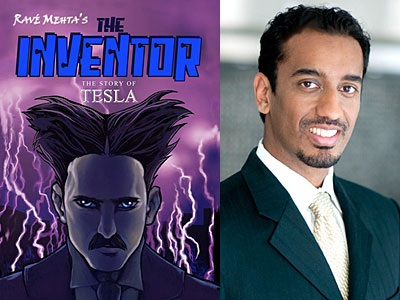 The Inventor: The Story of Tesla by Ravé Mehta (Arcana, $19.95)
This original graphic novel is set at the end of the 19th century, during a time when inventors were recognized as wizards and corporations deemed their kingdoms. In this world is a group of gentlemen we know to be legendary: Thomas Edison, George Westinghouse, J.P. Morgan, Guglielmo Marconi, Mark Twain, Lord Kelvin, Swami Vivekananda and others. There is a storm approaching, and at the eye of it stands inventor Nikola Tesla, who uses a mixture of magic and science. His ideas and inventions are so dynamic that he creates a second industrial revolution, bringing the forces of nature to humanity, which starts the secret war that will determine its future. Great graphics and perfect for comic book lovers.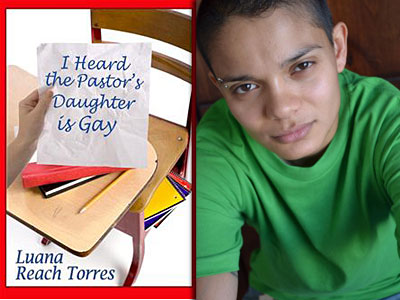 I Heard the Pastor's Daughter Is Gay by Luana Reach Torres (Regal Crest, $15.95)
Ever wonder what it's like to be a gay Christian? If you already know, then this book will hit home for you. I Heard the Pastor's Daughter Is Gay tells the story of Katie North, a pastor's daughter and perfect high school student. Her whole world changes when she falls in love for the first time with Jay Miller, a girl. Because Katie has been brought up with conservative Christian beliefs, her feelings for Jay are confusing. However, she still decides to explore these new feelings. This book will take you on an adventure of self-recognition and acceptance.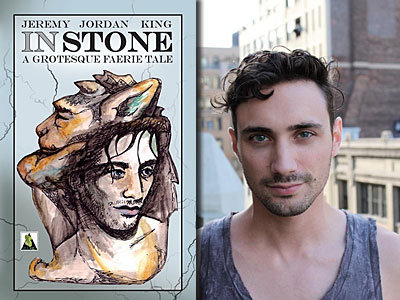 In Stone: A Grotesque Faerie Tale by Jeremy Jordan King (Bold Stroke Books, $11.95)

Jeremy always thought he was an average gay kid from New York, caught between the worlds of adolescence and adulthood. One day he becomes the victim of a horrible act of homophobia. Luckily, he gets the help of Garth, a gargoyle who is trapped in stone and condemned to an immortal life. This is the magical story of human and monster coming together as friends to deal with the events of the past head on. This is sure to appeal to the young generation of fantasy lovers.