Artist Spotlight: Kris Knight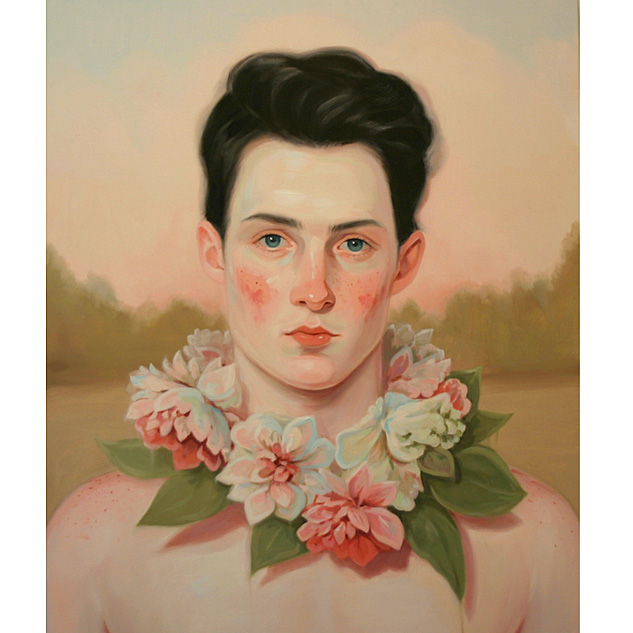 Frolic, 2011, oil on canvas, 30x36"
Kris Knight is a Canadian painter whose work examines androgyny, psychotropic alterations, and the post-modern gaze. Knight paints characters that are lost between youth and adulthood. His mythical and ambiguous portraits are a blend of fantasy and real-world memory. Knight's works strides between a contradicting palette of sensual primaries and ghostly pastels, reflecting his interest in 18th Century French portraiture.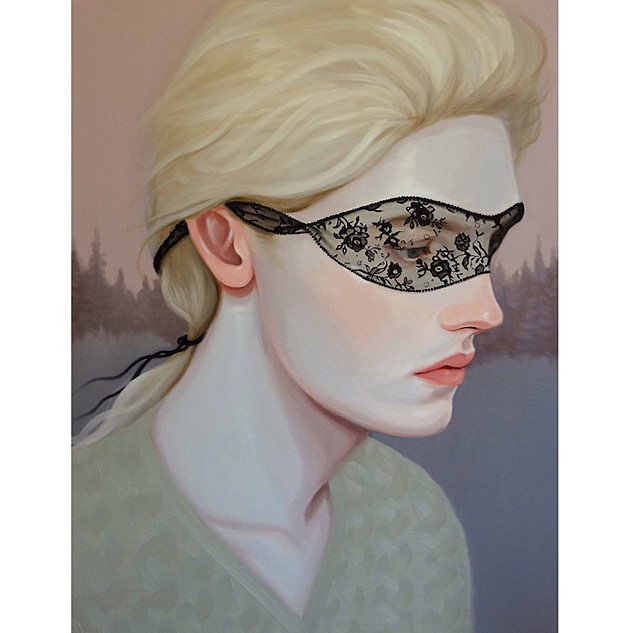 My Porcelain Life, 2011, oil on canvas, 30x40"

The Advocate: Your subjects seem to have a similar emotional profile. None of these kids seem like they were class clown, or a cheerleader or a football star. They seem cool and remote but very deep. Do you paint from real life? Are these models, and on what wonderful ghostly planet do you find them?
Kris Knight: The majority of my characters are based on real people, mostly friends and family but sometimes images from mass media. I start off with photo references as a template for my portraits, but then drop them halfway through the painting, often changing the sitter's hair color and physical attributes altogether. I don't adhere to the historical notion of the portrait, where the portrait has to be pleasing to the sitter or the patron to be deemed successful. For me, the sitter is a character that I use to help illustrate my narratives. There's a lot more freedom when you remove the pressure of reproducing what already exists. I guess there's no real payoff for modeling for one of my paintings, but I do appreciate the blueprints.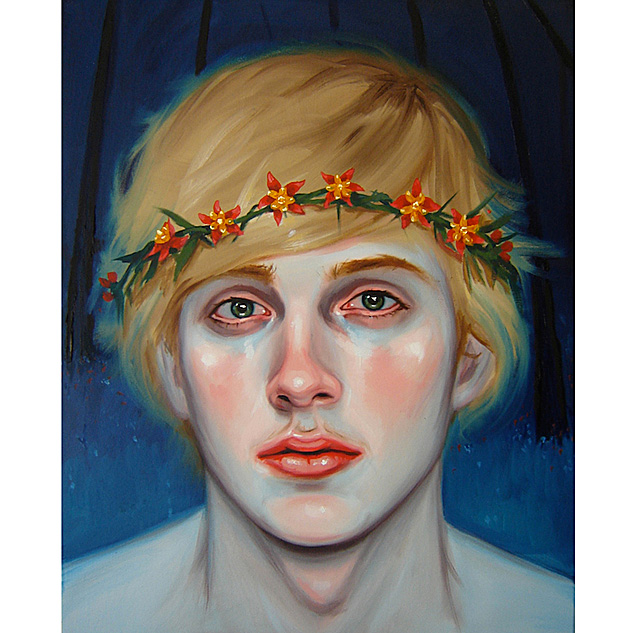 Blood Flowers, 2010, oil on canvas, 16x20"

Because your paintings supply their own frosty dreamlike aura, it would be interesting to know what kind of emotional state you might need to get into to paint. Are you there with them? Or do you have a more heated range of emotions when you are working?
I paint all year round but book most of my crazy deadlines (i.e.: 14+ hour days) during the winter months. I live in Toronto where winters can be long and unforgiving so I don't mind being holed up in my studio while everyone else is in hibernation mode as well. Like a lot of Canadians I get the winters blues, that sort of weird depression haze that ends when the weather warms. This, plus a bit too many moody songs blaring on the iTunes for hours and hours, often comes through onto the canvas consciously or not.
I often paint my characters in isolated settings because I want the primary focus of the composition to be on the intensity of the character's expression and gaze. My paintings often come across to others as sad simply because my characters are usually alone. I think this confusion relates to my early feelings of isolation in my youth growing up gay in rural Canada, because although I felt alone a lot, I didn't necessarily feel sad.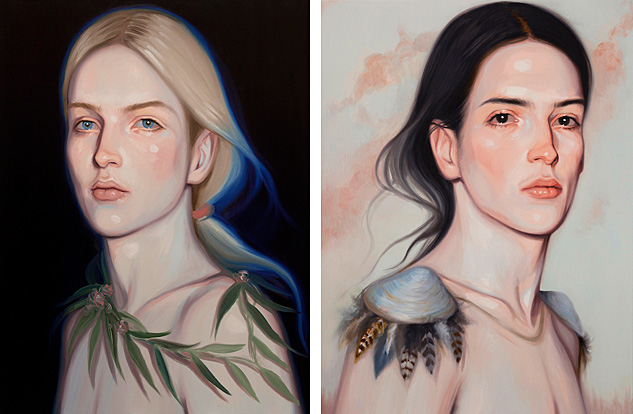 Two Sons Too Many, 2011, oil on canvas, 40x60"

Androgynous seems like a limited word to describe your subjects. They don't have a diminished sense of gender but instead seem to have a surplus of all gender aspects. Tell us more about sex and gender identity in your work?
I'm fascinated with the complexity of physiognomy and never get bored with painting the figure. I focus on the portrait because I'm interested in the gaze, as well as portraying the subtleties of the face. When I first started painting professionally, I was interested in androgyny in terms of gender, now I am more interested in creating neutrality and ambiguity in regards to moods. I like tiptoeing between dichotomies of hot and cold, especially in facial expression, atmosphere, palette, and sex. Sometimes I want my characters to appear as virginal as possible, other times I want them to appear overtly ostentatious in their sexuality, but most of the time I want them to fit right in between. I like confusion.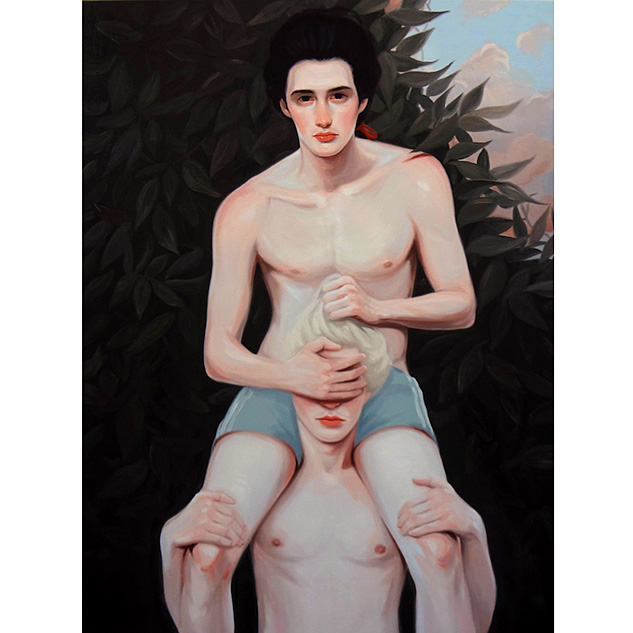 Parvenu (The Historical Rise of the Art Jock), 2011, oil on canvas, 36x48"

Upcoming Exhibitions.
Kris will be making his New York solo debut this spring with two solo exhibitions:
• Volta NY, March 7-10, 2013 with Mulherin
• "Secrets Are The Things We Grow," April 4-May 5th, 2013 at Mulherin + Pollard
For more: KrisKnight.com

Blue Moon, 2011, oil on canvas, 14x18"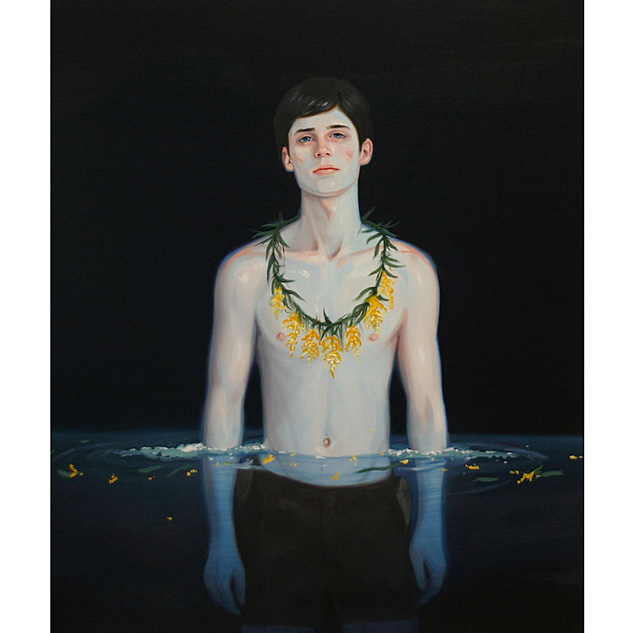 Lake Erie (Gold), 2010, oil on canvas, 30x36"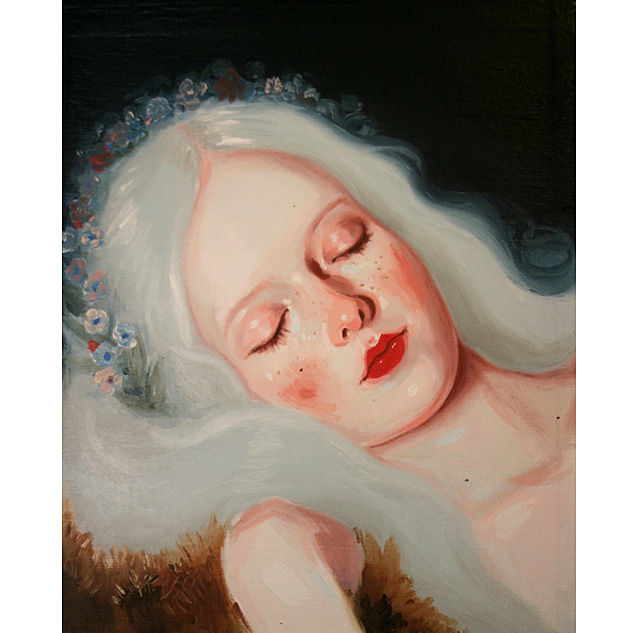 She Hangs Brightly, 2012, oil on prepared paper, 8x10"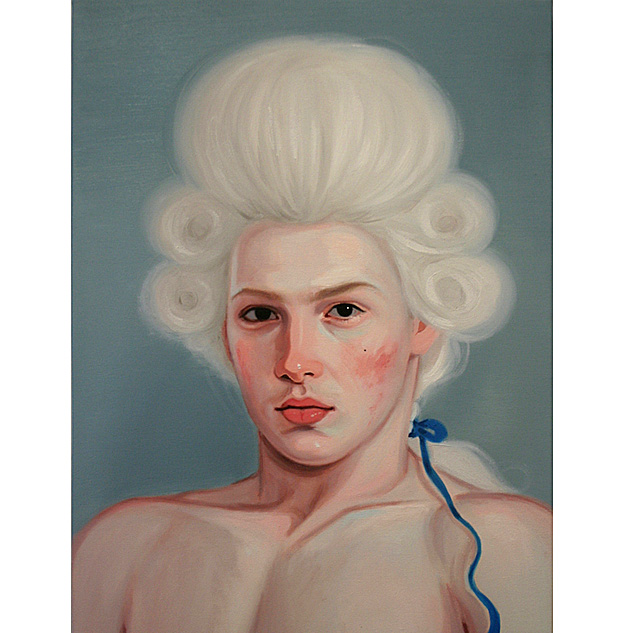 Blue Ribbon, 2011, oil on canvas, 18x24"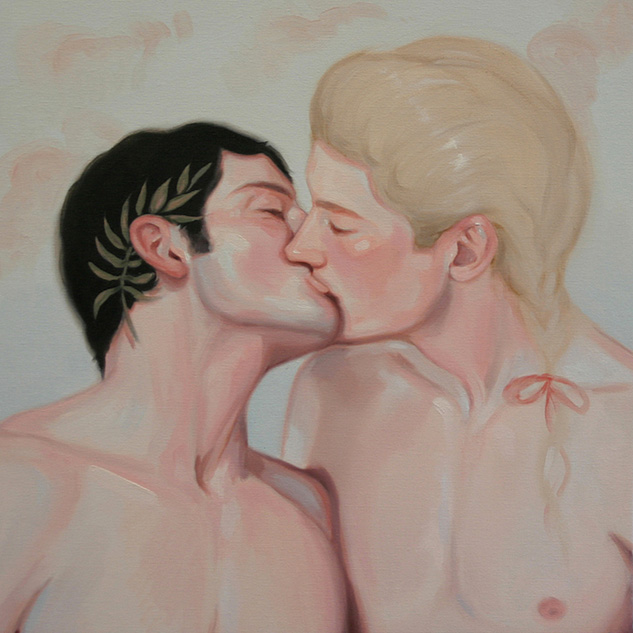 Hardcore Fairytail, 2011, oil on canvas, 16x16"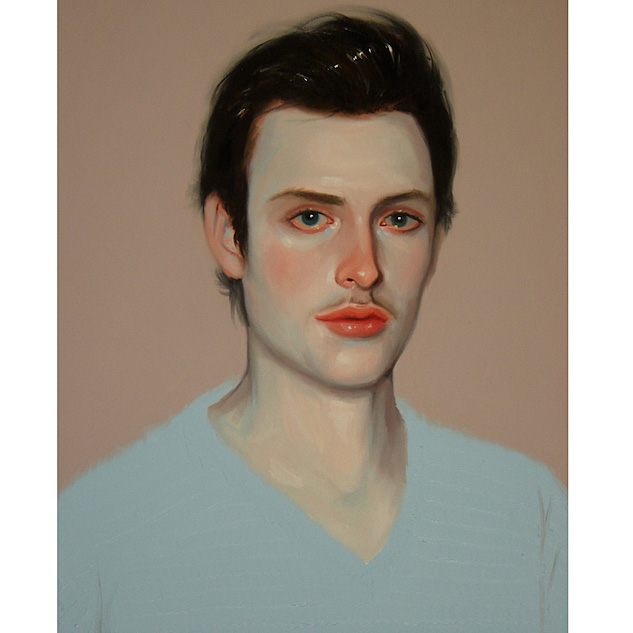 I Love You Gomez, 2009, oil on canvas, 16x20"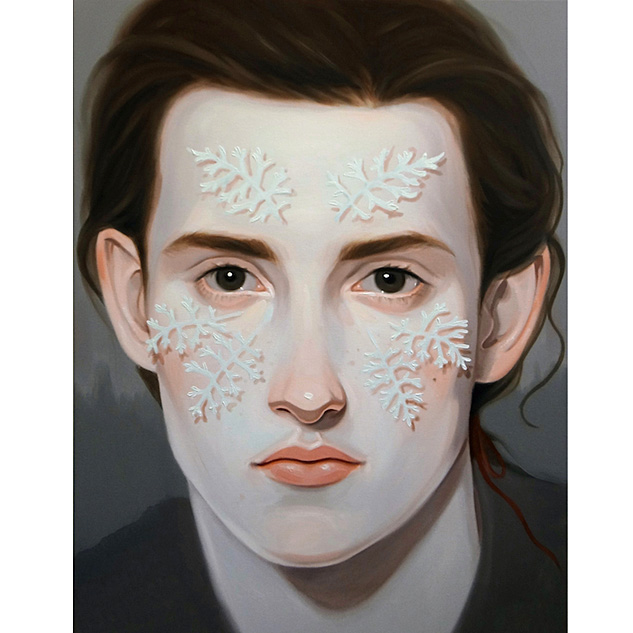 Wormwood Haze, 2011, oil on canvas, 30x40"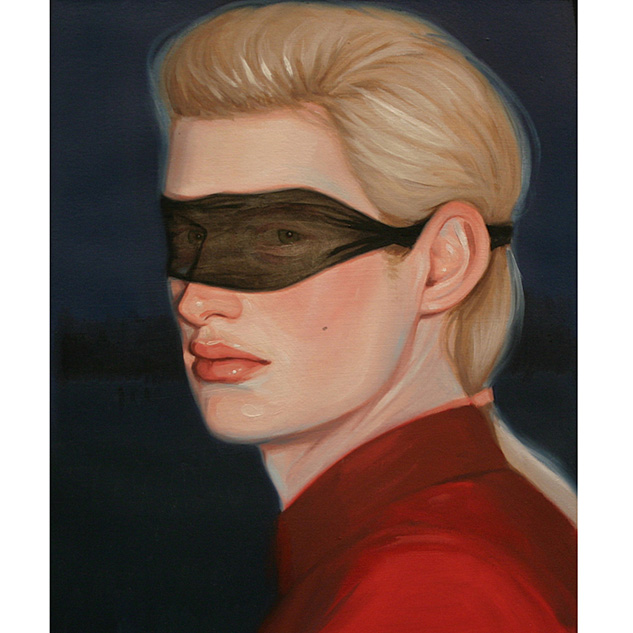 Prince Parvenu, 2011, oil on prepared cotton paper, 11x14"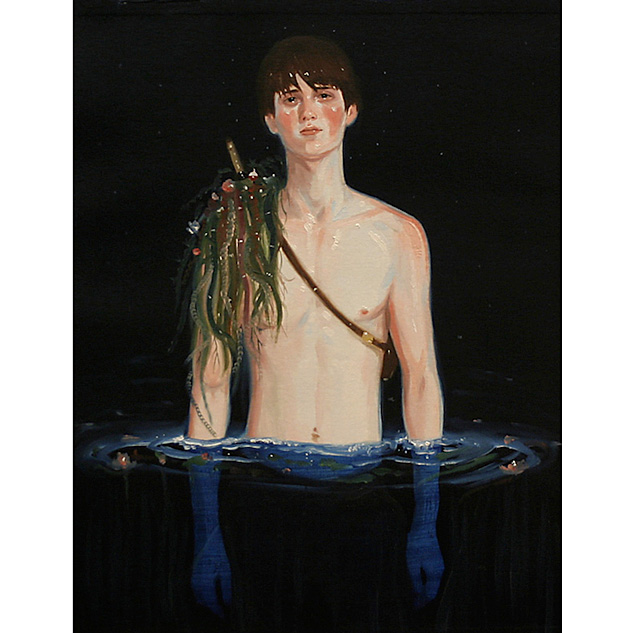 Stoic Soldier, 2011, oil on prepared cotton paper, 11x14"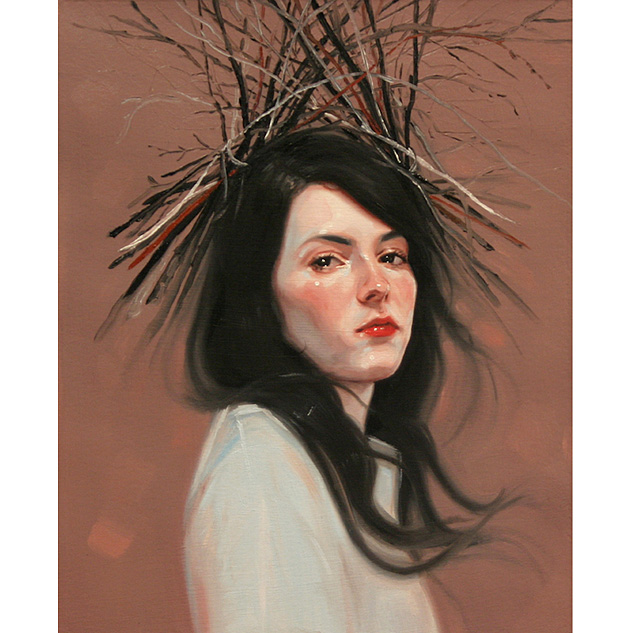 Putting on Airs, 2011, oil on prepared cotton paper, 11x14"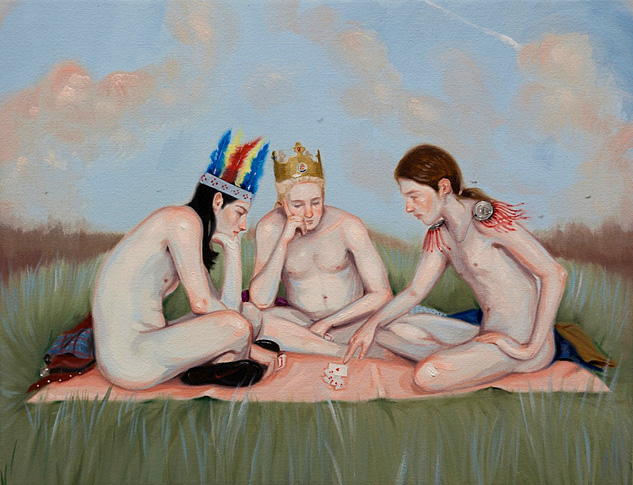 Treaty (Piggies), 2011, oil on canvas, 14x18"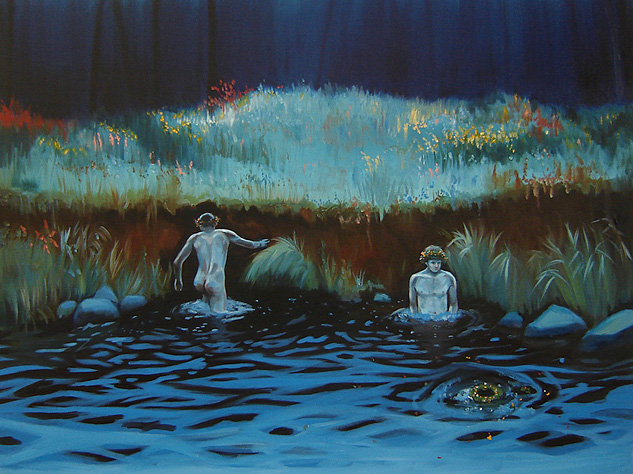 Pull, 2010, oil on canvas, 30x40"