Artist Spotlight: Hans Thoma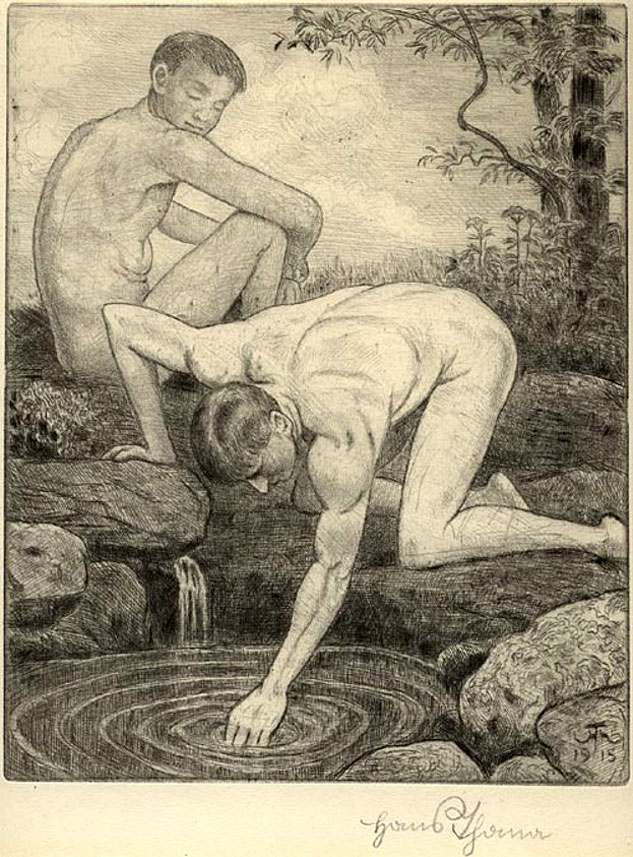 Two Boys, 1915
Hans Thoma (October 2, 1839 – November 7, 1924) was born in Bernau in the Black Forest, Germany. Having started life as a painter of clock-faces, he entered the Karlsruhe academy in 1859, where he studied under Schirmer and Des Coudres. He subsequently studied and worked, with but indifferent success, in Düsseldorf, Paris, Italy, Munich, and Frankfurt, until his reputation became firmly established as the result of an exhibition of some 30 of his paintings in Munich. He died in Karlsruhe in 1924 at the age of 85.

In spite of his studies under various masters, his art had little in common with other works of the time. His work was formed partly by his early impressions of the simple idyllic life of his native district, partly by his sympathy with the early German masters, and has affinities with the pre-Raphaelites. You can practically hear Wagnerian music in the background.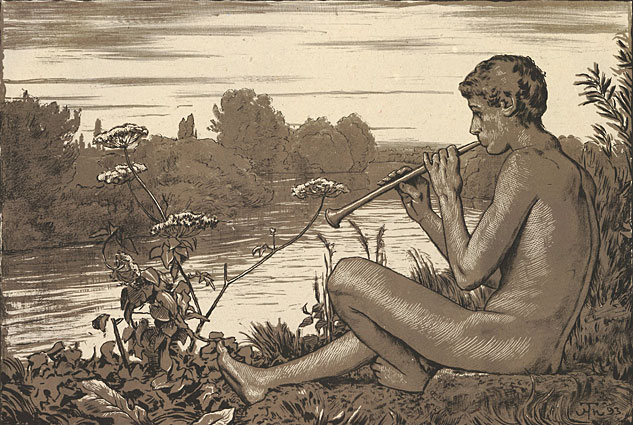 Shepherd Boy on Flowery Banks, 1893
Identifying as gay was unheard of at the time. But looking at the bulk of his output indicates that he was often taken with fantasies of young men as mythological characters, woodland sprites, or sleeping shepherds. And often nude. What little biographical information that is available on Thoma leads nowhere as far as his personal life goes.

Was Thoma gay? It was a different time. More than a few artists who have this kind of romantic and homoerotic output were married family men. We know that his idealistic images of men and boys seem to telegraph a connection to a modern gay aesthetic. Perhaps his same-sex attraction lived in and enlivened his art for us to enjoy today, like a message from the past.
Source: Wikipedia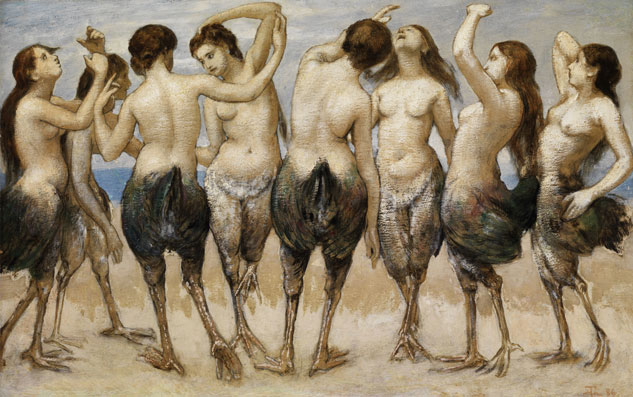 Acht tanzende Frauen in Vogelkörpern, 1886 (Eight Women in Vogelkörpern)

Apollo and Marsyas, 1888 (Detail)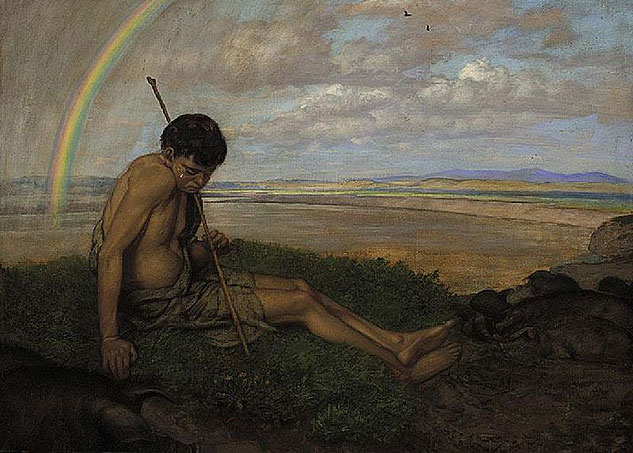 Der verlorene Sohn, 1885 (The Prodigal Son)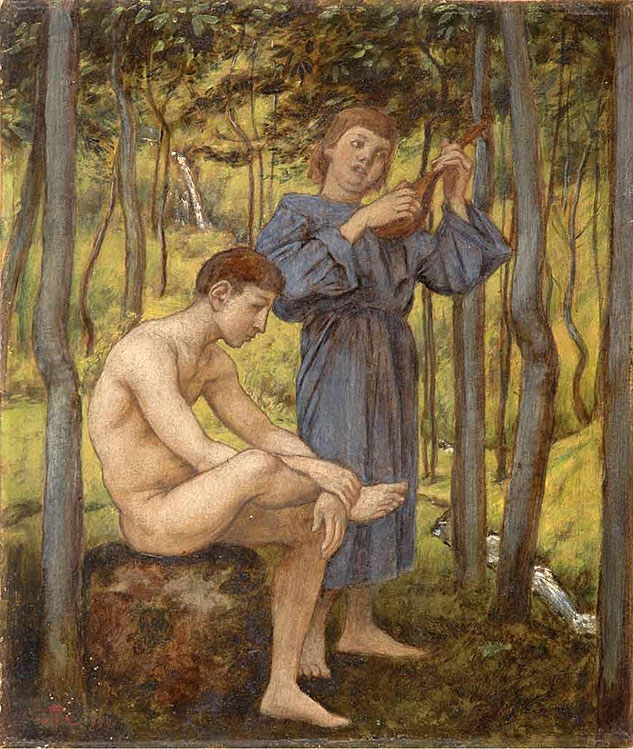 Zwei Menschen in einem Hain, 1900 (Two People in a Grove)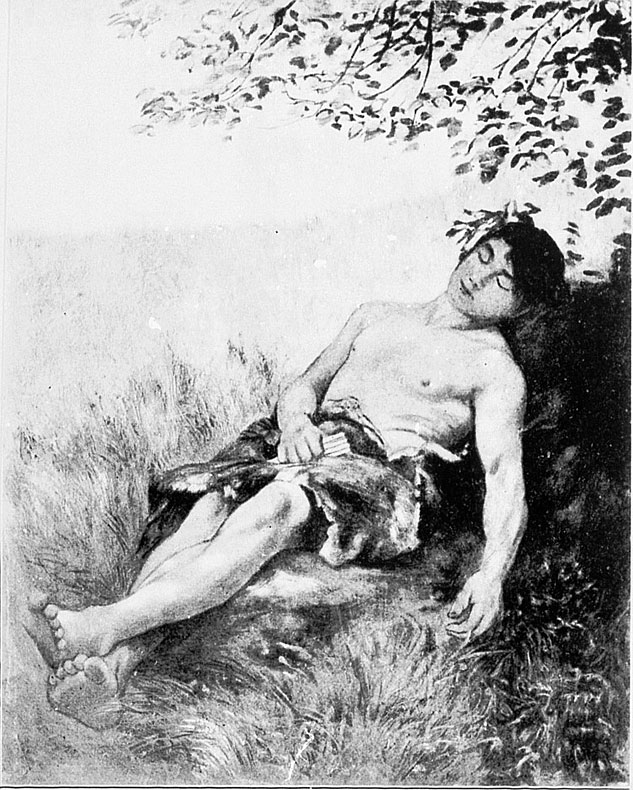 Schlafender Hirte, 1888 (Sleeping Shepherd)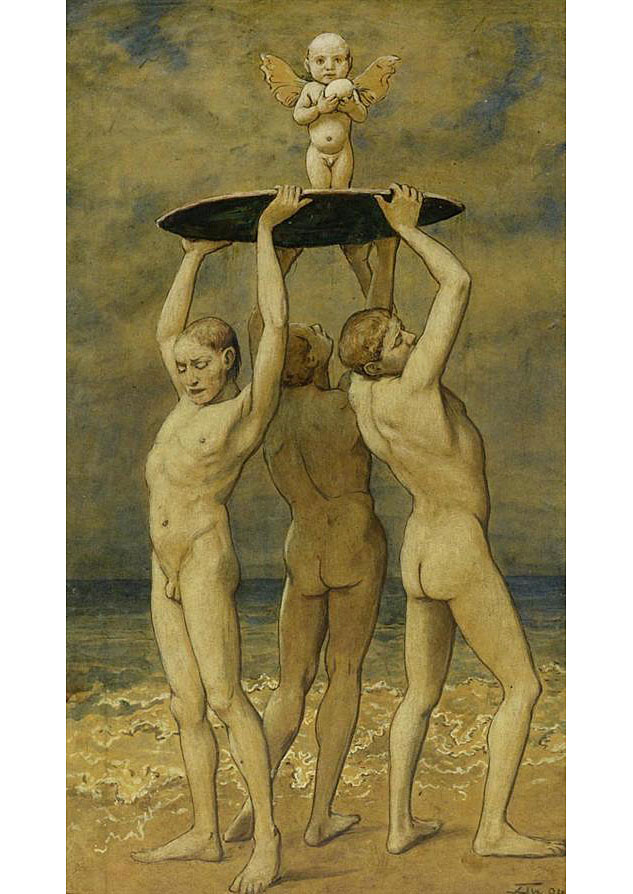 Fruhlingserwachen, Drei Junglinge am Strand (Spring Awakening, Three Young Men on a Beach)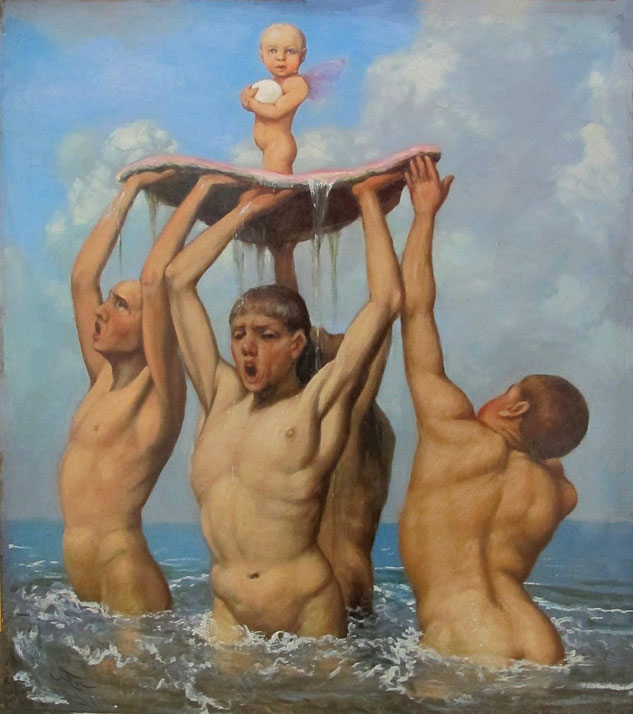 Das Meerwunder, 1881 (The Creeping Things)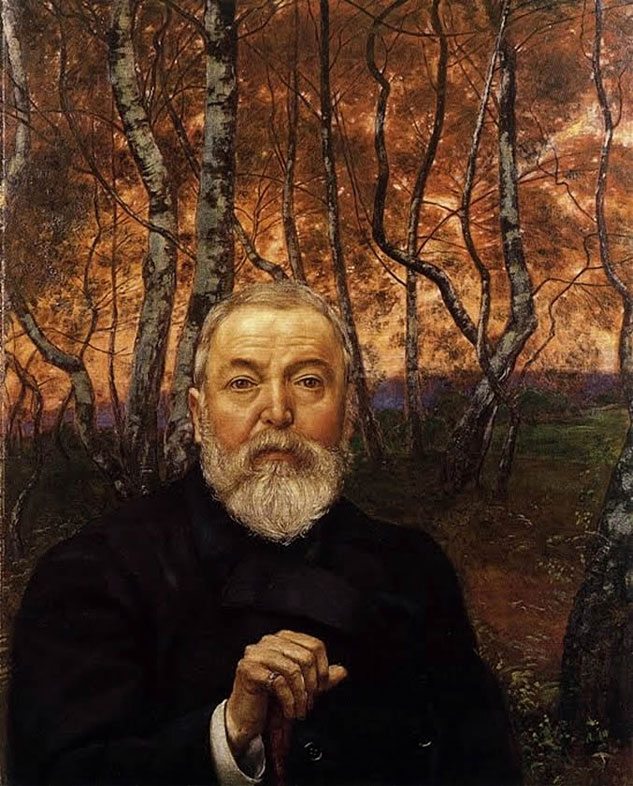 Self-portrait, 1899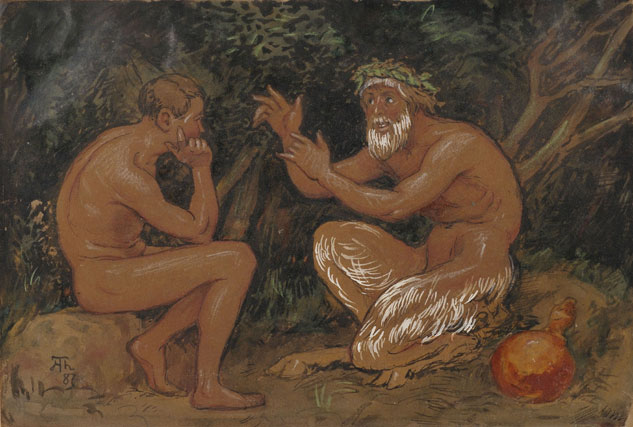 Faun und Jungling, 1887 (Faun and Young Man)

No title found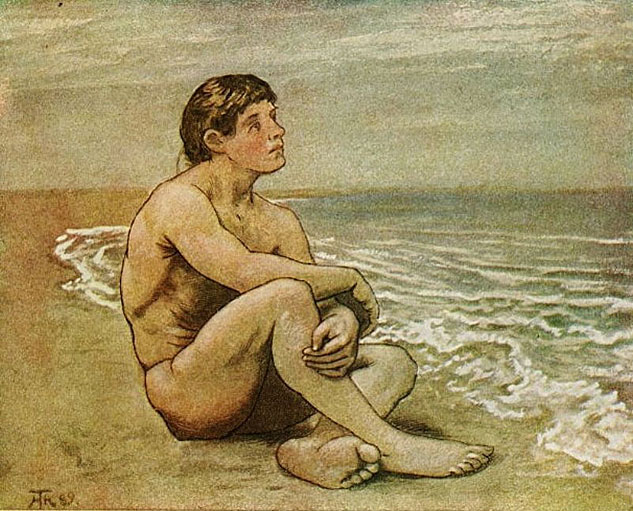 No title found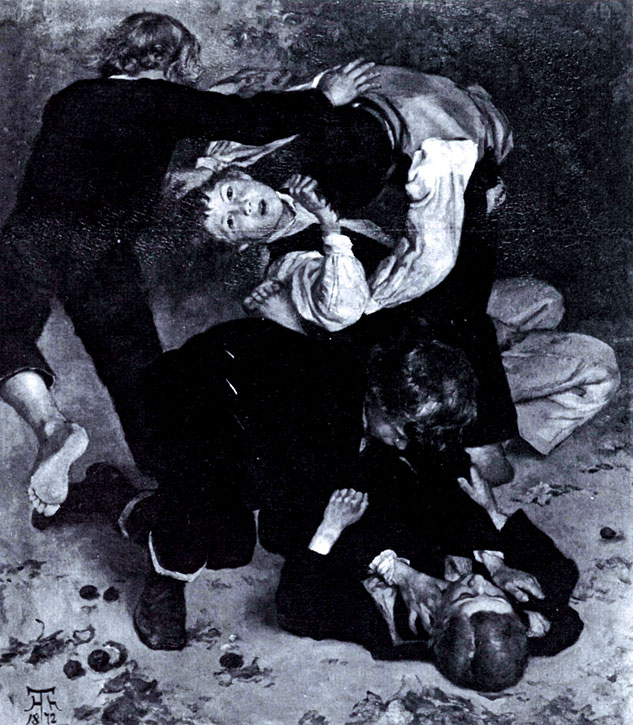 No title found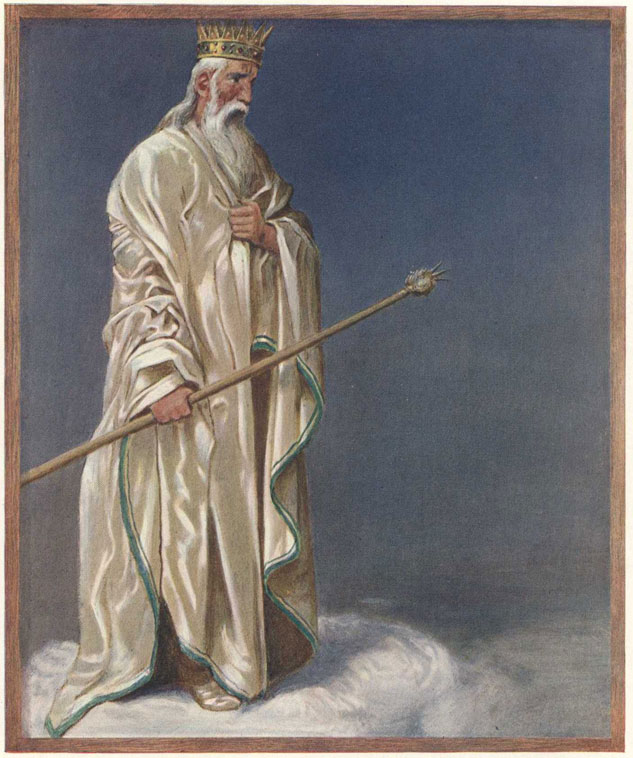 From a series of paintings representing the months (January)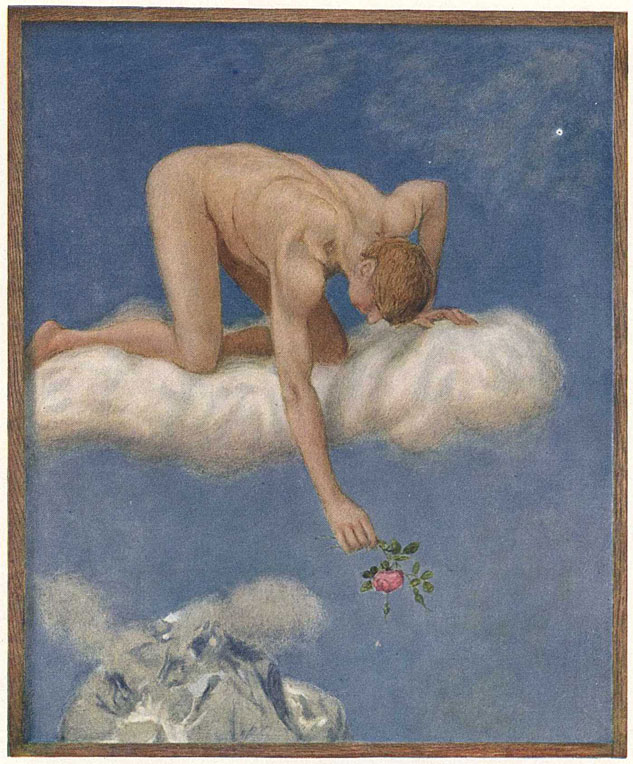 From a series of paintings representing the months (June)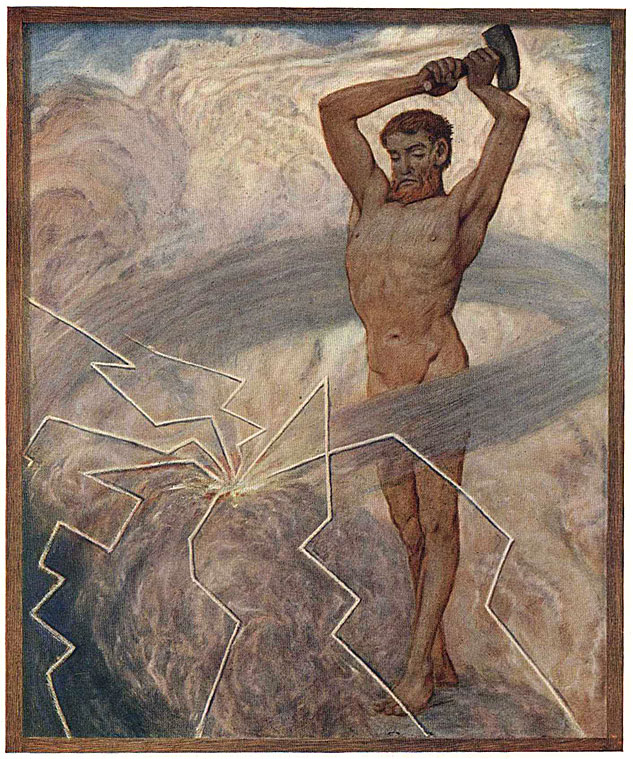 From a series of paintings representing the months (July)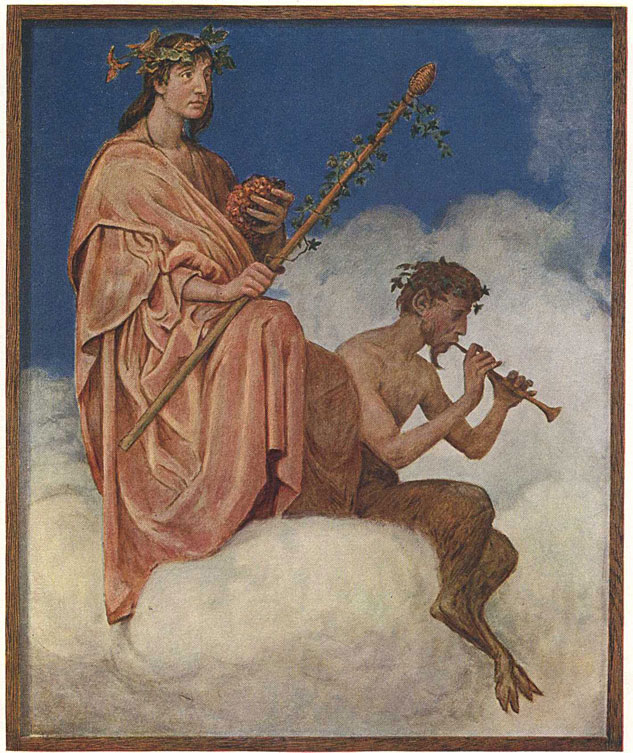 From a series of paintings representing the months (October)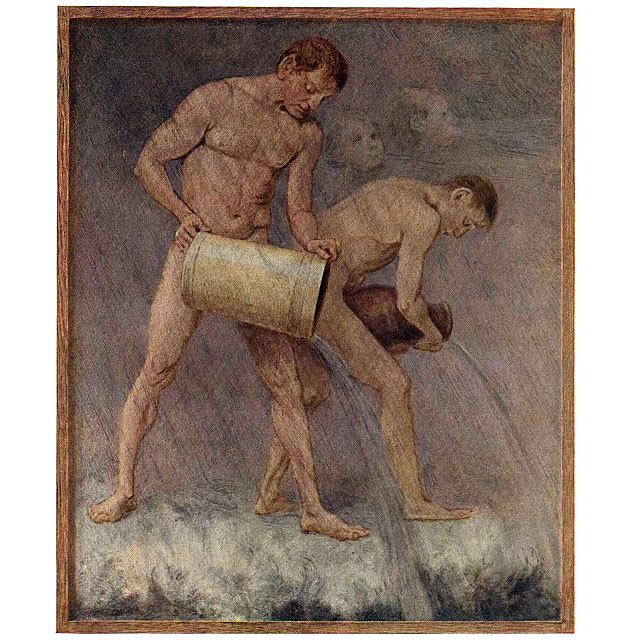 From a series of paintings representing the months (November)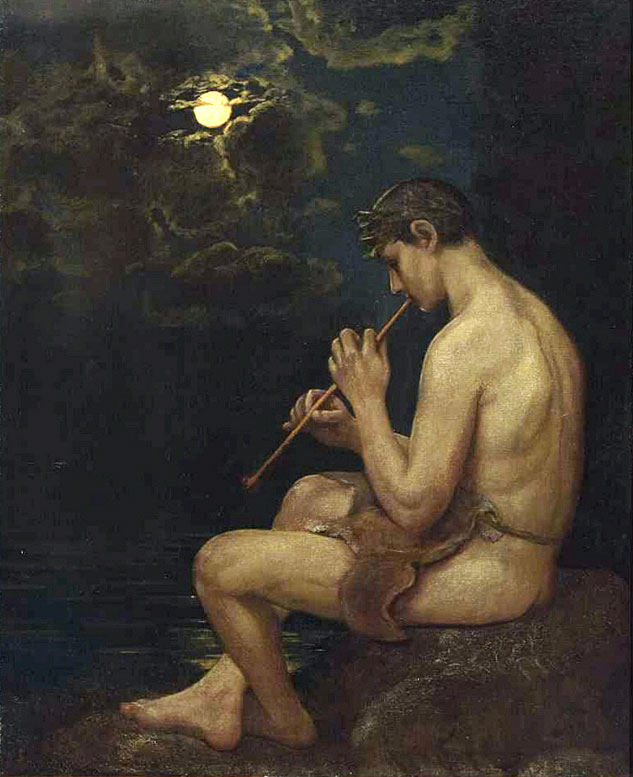 Endymion, 1886