Artist Spotlight: Eugene Jansson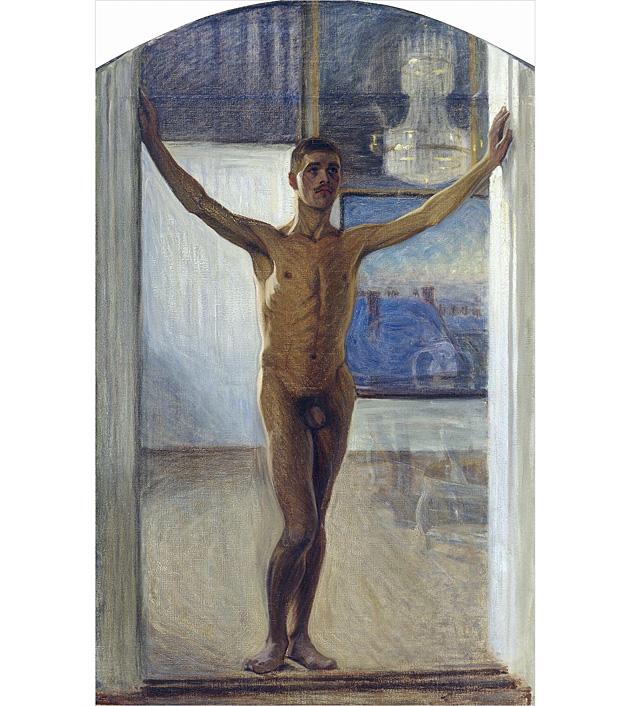 Above: Naken yngling (Naked Young Man)
Jansson (March 18, 1862 - June 15, 1915) could be described as the first gay Swedish painter. His academic painting career started fairly conventionally as he began studies in 1878 at Slojdskolan (later known as the Technical School). However upon meeting painters returning from France, he joined a Swedish avant-garde movement known as the Opponents who showed their work independently. Jansson stayed with the group which later became known as the League of Artists to its conclusion.

Jansson travelled rarely evidenced by his paintings of mostly Stockholm scenes. He lived with his mother and was a recluse, somewhat owing to a hearing loss that resulted from a childhood illness. His work was somber, mystical, and mostly blue. An important influence was Edvard Munch.

As his sense of isolation increased he painted less and less and ceased exhibiting his work. In 1907 he began painting again, and his output was prolific. He concentrated on the male nude, a subject he had always wanted to explore, but could not until he was established and financially secure. His desire to depict the naked male form coincided perfectly with the rise of the Vitalism Movement in Northern Europe.

In 1907 Jansson's new direction was launched with a monumental painting, Naken yngling (Naked Young Man). It depicted his close companion Knut Hyman in the gymnasium. Jansson and Nyman became friends at the Naval bath-house in Stockholm, where Jansson was a visitor. The two men shared a home in Jansson's studio until 1912.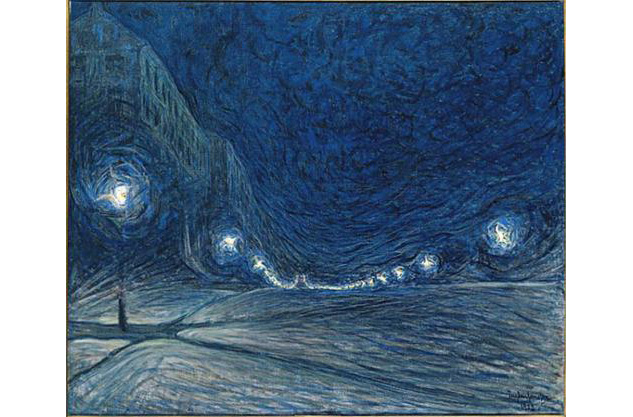 Above: A pre-1907 night landscape

And while we may look at this sharp turn in subject matter, Jansson's relationship with Hyman, and Jansson's growing time spent at the gymnasium and bath house as a fair indiction of open homosexuality, it was not commonly known information.

Art historians and critics often avoid the issue of any possible homoerotic tendencies in male nude art. They toe the line about classicism and the male ideal. But Jansson was apparently so comfortable with his naked gymnast and sailor models that he painted a self-portrait at the bath house — although he was completely clothed and the other members were nude. This self portrait looks prim and detached, but there are photographs of Jansson nude and participating in the exercises that show a very healthy and fit middle-aged man with an admirable physique.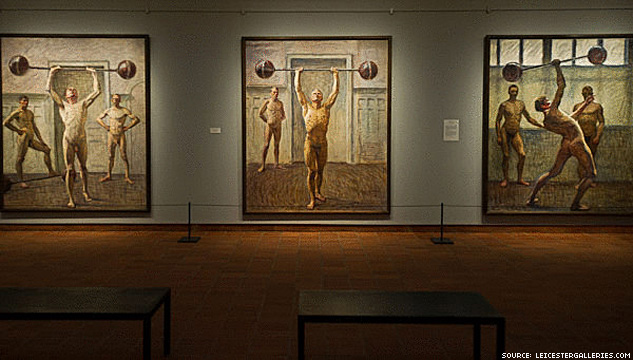 Above: A gallery showing of Jansson's work indicated the scale of the paintings.

Jansson produced several monumental paintings depicting the same bath-house, and continued painting naked athletes until an attack of cerebral haemorrhage ended his life. As homosexuality was illegal in Sweden until 1944 his brother, Adrian Jansson, a homosexual, survived Eugène by many years, destroyed all his letters and many other papers, possibly to avoid scandal.
Sources:
Online Galleries
The Living Room
Wikipedia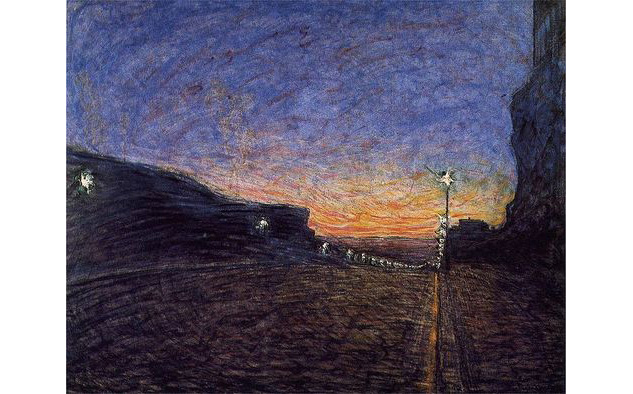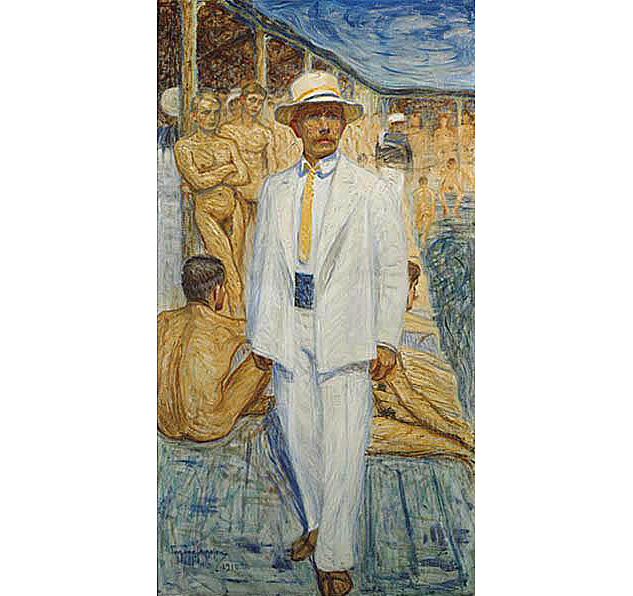 Sel-portrait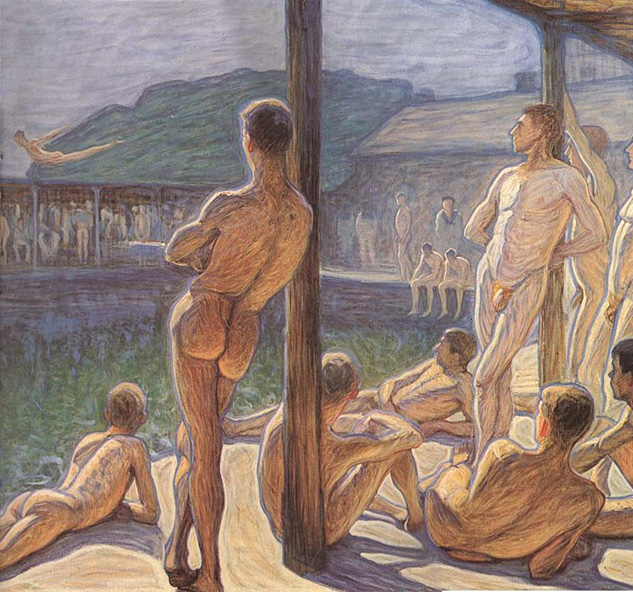 The open-air bath house