5 Reasons to Watch the Grammys
In between the SAG Awards and the Oscars come the Grammys. Honoring the year's best music, the Grammys never fail to produce a memorable moment (think J. Lo's dress, Melissa Etheridge's post-chemo performance, etc.). This year shouldn't disappoint, especially for LGBT fans. We picked five moments to watch for on Sunday, but we'll also be live-tweeting the festivities, so be sure to follow us on Twitter. The Grammys, taking place in downtown Los Angeles, air on CBS at 8 p.m. Eastern.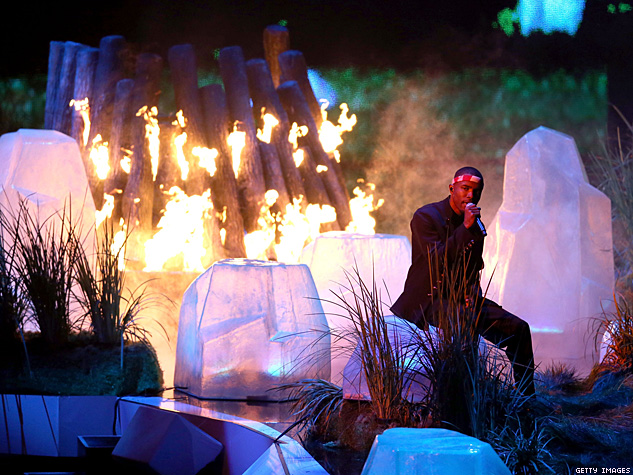 1. The talented Frank Ocean will be performing, and you know everyone will be talking about his performance the next day. He is also nominated for six Grammys, including Record of the Year, Album of the Year, Best New Artist and Best Urban Contemporary Album.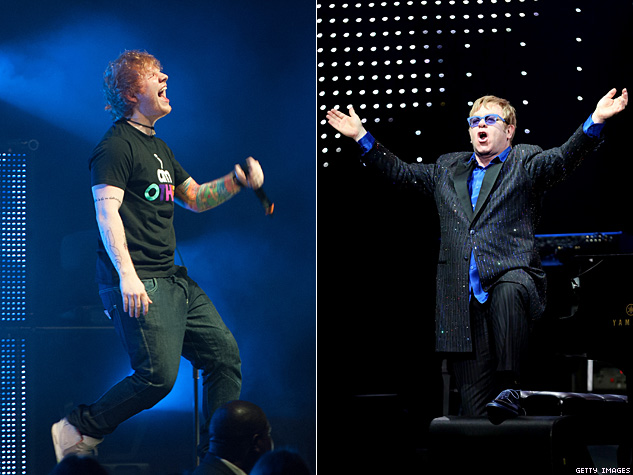 2. Legend Elton John will be performing alongside English singer-songwriter Ed Sheeran (left). According to an interview with Sheeran, he has been having nightmares about their performance together, worrying their duet won't go as planned. Tune in to see what happens.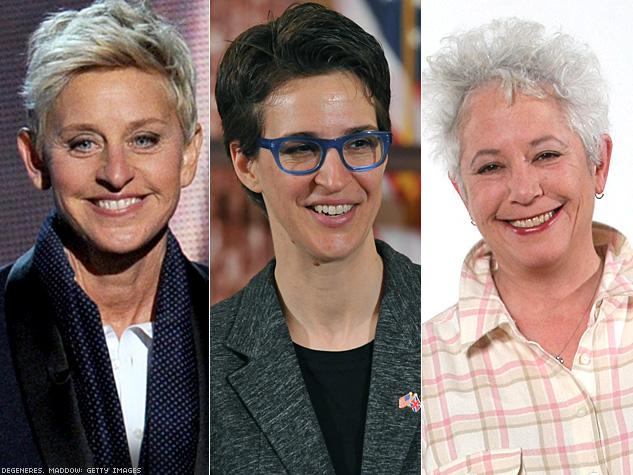 3. Three inspirational lesbian ladies — Ellen DeGeneres, Rachel Maddow, and Janis Ian — are all nominated for Best Spoken Word Album (which includes poetry, audio book, and storytelling). They are competing against books by Bill Clinton and Michelle Obama. Looks like a fierce competition.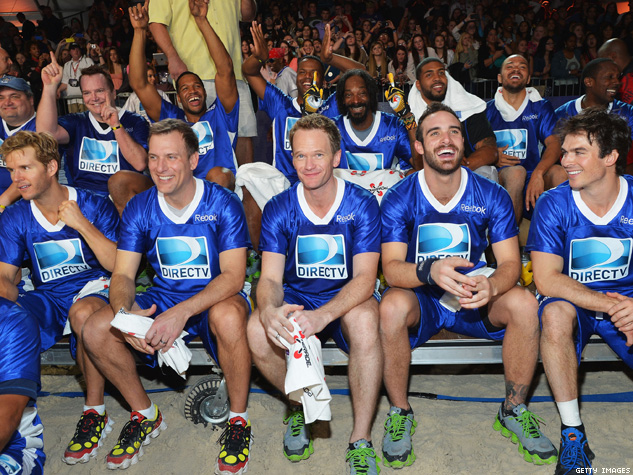 4. Everyone's beloved Ellen DeGeneres and Neil Patrick Harris (pictured, center) are presenting at this year's Grammys. Some other names giving out awards include Kat Dennings, Beyonce, Katy Perry, and Prince.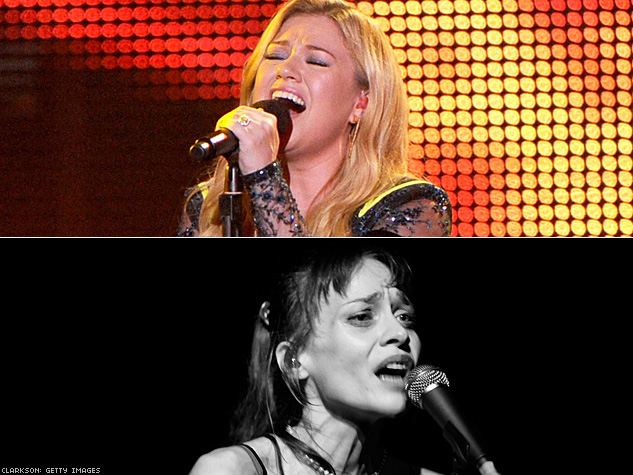 5. fun., Kelly Clarkson, and Fiona Apple, who are big LGBT allies, all received nominations. fun. received six nominations, including Record of the Year, Album of the Year, and Best New Artist. Kelly Clarkson is nominated for four Grammys, also including Record of the Year and Song of the Year. Fiona Apple received a nomination for Best Alternative Music Album. fun. and Kelly Clarkson will also be performing, along with Alicia Keys, Maroon 5, Rihanna, the Black Keys, and more. It should be an amazing show.